From trendy boutiques, to buzzing bars and even a golf course, there's enough to keep everyone busy in Balham and despite having risen as Balham's charms have been discovered, Balham remains an affordable area for many. The Balham branch of Marsh & Parsons has houses and flats for sale and to rent throughout Clapham South, Abbeville Road, Streatham, Balham, Tooting Bec, Tooting Broadway and Wandsworth Common.
"The attractions of the area," says Carys Doyle, Sales Manager of Balham sales, "are the wide open spaces – the commons of Wandsworth, Clapham and Tooting. You can also be in the West End and City in 20 minutes via the Northern line and Thameslink trains."
The area is also blessed with excellent schools, including Aldebrook Primary, Holy Ghost and Henry Cavendish, and a French Lycee. These are a huge draw for young families, alongside the fact that Balham has the second-lowest council tax rates in the whole of London.
"The most exclusive and expensive houses are Between the Commons, in Abbeville Village and the Nightingale Triangle," says Miles Weeks, Lettings Manager of Balham & Clapham South lettings, "and on the Heaver Estate there are large double-fronted houses with big gardens."
Popular with first-time buyers and young families alike, Balham is starting to rival the more established neighbouring residential areas. "Balham is like Fulham was 20 years ago, Miles comments. It is becoming very trendy and has a growing number of bars, restaurants and popular boutique shops, whilst offering good quality housing at an excellent value." House prices are no laughing matter, however, and have doubled in the last five years – proof of its popularity as a great place to live.
Notable residents of Balham have included celebrity chef Ainsley Harriet, the writer of Only Fools and Horses John Sullivan, and property presenter Sarah Beeney. As one of the premier estate agents selling properties in the Balham area, Marsh & Parsons prides itself on its local know how. From the best schools in the area to the finest boutiques, bars and restaurants, and the cost of a resident's parking permit, agents at Marsh & Parsons have their finger firmly on the local pulse.
---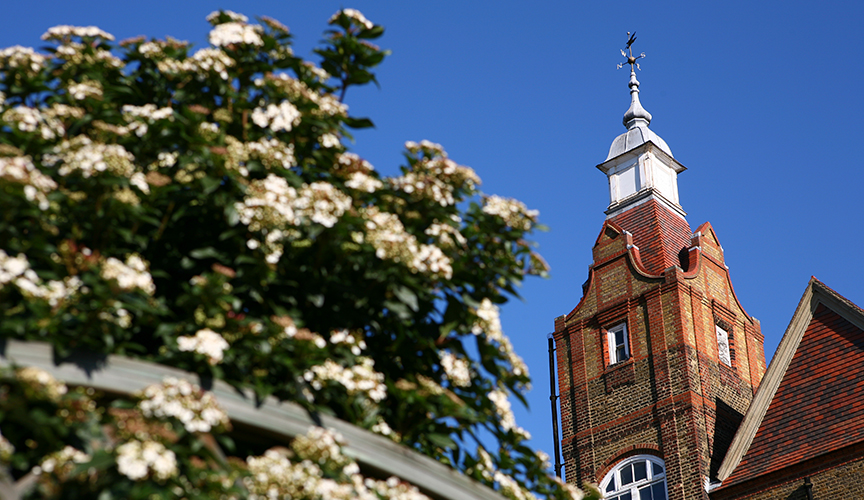 Property types in Balham & Clapham South
With beautiful Victorian and Edwardian houses dominating the area, there's a great selection of attractive period conversions in Balham. A variety of mansion blocks provide alternative living spaces in the area, such as Du Cane Court, an impressive Art Deco building.
---

Buying in Balham & Clapham South
What will you get for your money?

Marsh & Parsons, Balham's premier estate agent, has studio flats for sale in Victorian conversions with prices starting from £275,000. A one-bedroom flat for sale will cost from £375,000, but ex-local authority flats are cheaper, from £325,000. For a two-bedroom flat buyers can expect to pay from £490,000, and a garden flat in Yukon Road SW12, for example, will cost just under £650,000.
There are also newly-built properties for sale through Marsh & Parsons in Balham, with a one-bedroom, fourth floor flat in Latitude on Clapham Southside SW4 costing a little more than £450,000, and a two-bedroom flat in Gateway House on Balham Hill SW12 about £675,000.
Houses start at about £900,000, for which you can expect to find a modern three-bedroom house close to Tooting Bec Common. For families looking for more accommodation, Marsh & Parsons is selling five-bedroom houses at £1.85 million in Telford Conversions, with the added benefit of being much larger properties with off-street parking, and being just a stone's throw away from the popular Telford Park Lawn Tennis Club.
Prices in the SW17 postcode have also risen, particularly properties in the sought-after Heaver Estate, with five-bedroom houses starting from £1.7 million. Nightingale Triangle SW12 is one of the most popular areas of Balham and for around £1.1 million you could buy a two-bedroom property on Temperley Road, or a four-bedroom house Chestnut Grovefor £1.275 million. Dinsmore Road SW12 is a quiet residential street close to the heart of Balham and here, three-bedroom houses sell for circa £1 million.
The Balham branch of Marsh & Parsons also sells property in Tooting, with a garden flat in Moring Road selling for around £600,000.
The Abbeville Village is a very sought-after location in Clapham South and house prices start from £1.4 million.
---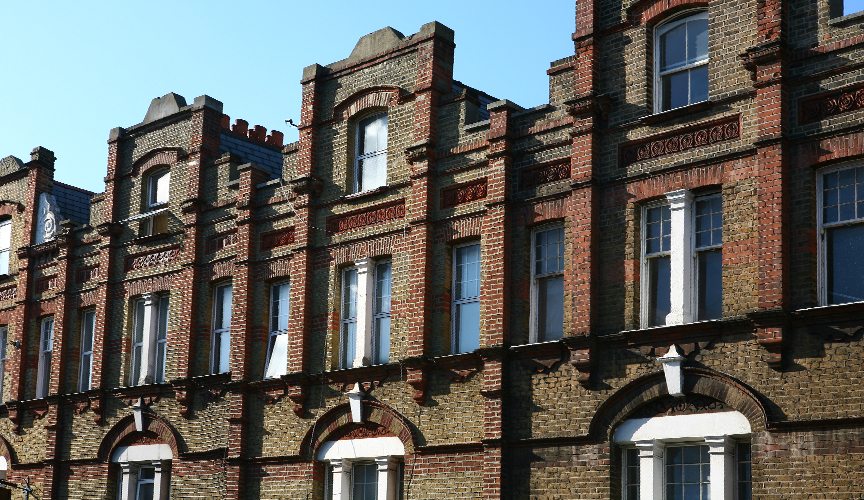 Renting in Balham & Clapham South
What will you get for your money?

Marsh & Parsons has studio flats to let in Victorian conversions with prices starting from £300pw. Renting a one-bedroom flat costs £300-£400pw, although ex-local authority flats to let are slightly cheaper. For two-bedroom flats tenants can expect to pay between £350 and £550pw depending on the location and specification.
More sizeable properties can also be sought from Marsh & Parsons in Balham, with three-bedroom flats priced around £450-£575pw, and houses starting from £600pw for three bedrooms, rising to between £650 and £850pw for four bedrooms.On the most popular roads in the Nightingale Triangle SW4, a four bedroom house will let for upwards of £850pw.
---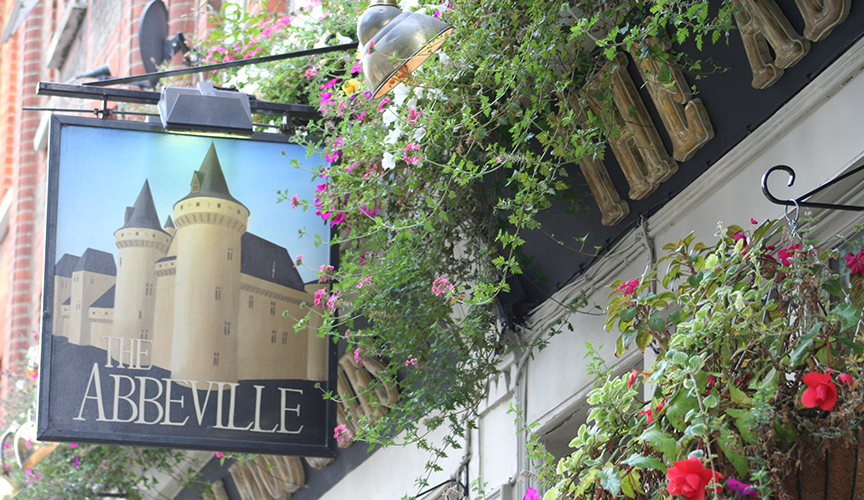 Discover more
Balham and its surroundings have a buzzing and trendy nightlife. Home to London's longest-running brewery, it is only right that Balham has excellent pubs, including Gigalum overlooking Clapham Common, which has a wonderful beer garden, The Duke of Devonshire on Balham High Road SW12, which serves delicious Sunday roasts, The Nightingale, a great traditional pub with good food in the heart of Balham's Millionaires' Row, The Avalon with leather sofas, pub grub and a TV showing Sky Sports, and The Grove, a recently refurbished pub with a dining room on Oldridge Road SW12. Balham's social scene has always been at the cutting edge – the Banana Comedy Club was the springboard for the careers of Al Murray, Eddie Izard and Mark Thomas. If it's a lazy afternoon of tea and cake that you're looking for, head to Bertie & Boo Coffee Shop and make sure you don't miss the delicious carrot cake!
For more formal dining, Newtons on Abbeville Road serves European cuisine with a hint of Thai, and Double Espresso on Station Parade SW12 offers probably the best pizzas in London. Restaurant critics have also piled gushing praise on Exhibit near Balham Tube station – home to the stylish twenty-somethings and media types who flock there most nights for the food, cocktails and DJ. Every Tuesday it shows a movie, with a dinner and film package costing just £20.
Shopping in Balham has improved dramatically, not only with the arrival of Waitrose but also a host of independent boutiques, which include family-run Chadwicks butchers, and Josephine Ryan Antiques. There are also three street markets in the area, at Hildreth Street SW12, Battersea High Street SW11 and Northcote Road SW11. For more active pursuits there are, of course, the three commons, as well as cricket pitches, angling ponds, Australian Rules football, tennis courts, cycle paths, leisure centres and gyms. Additionally, The Central London Golf Centre in Wandsworth has a nine-hole course, driving range and golf shop.
---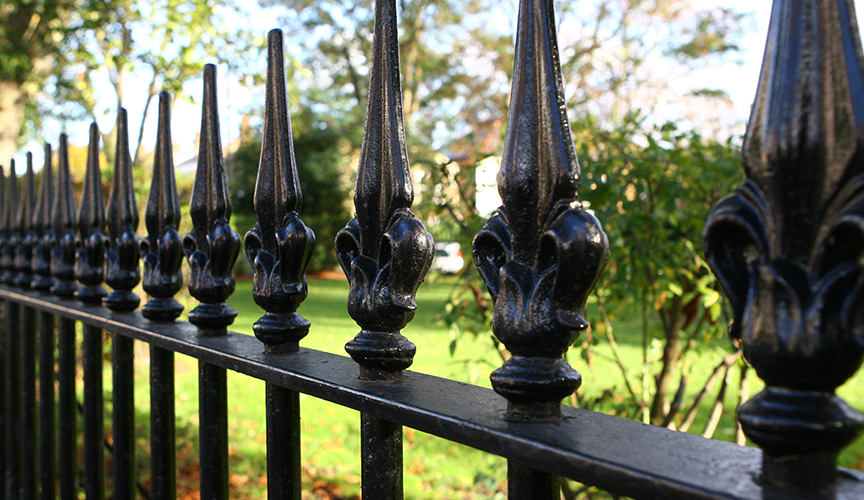 Green spaces in Balham & Clapham South
Balham is ideally located for a wealth of open recreational spaces, and offers easy access to Clapham Common, Wandsworth Common and Tooting Bec Common. Tooting Bec Common is home to Tooting Lido, the biggest open-air pool in Europe; while Clapham Common presents one of the city's biggest firework displays for Bonfire Night, and Wandsworth Common offers a huge 73 hectares of green space with a rich selection of amenities.
---

Balham & Clapham South transport links
Balham has convenient transport links with both London Underground and National Rail services. London Underground services are available at the following stations: Balham (Northern line, Zone 3), Clapham South (Northern line, Zone 2).
Balham station also offers National Rail links to the City and the West End. The area also has a great selection of bus services.