Located in the west London borough of Kensington & Chelsea, Notting Hill is an affluent and fashionable area covering Notting Hill Gate, Ladbroke Grove, Westbourne Grove, North Kensington, Bayswater and the famous Portobello Road, that was eternalised by the film, Notting Hill, starring Julia Roberts and Hugh Grant.
Notting Hill is one of the most diverse districts of London with a rich variety of things to see and do. Renowned throughout the world for its Caribbean carnival, the area is a magnet for artists, writers and fashion designers, but is also home to a growing number of city workers, drawn by its unique atmosphere. From browsing the infamous Portobello Road Market for everything from fruit and veg to antiques and vintage clothing, to perusing travel locations in The Travel Bookshop, as seen in the film Notting Hill, or grabbing a quick bite to eat in one of the many delicious eateries, you'll never want to leave. In the 1970s it was at its Bohemian peak with Jimi Hendrix having written Purple Haze in Westbourne Grove; a previously run-down and deprived area that saw a turnaround in the early 1990s, and became established as one of the trendiest, and most expensive, spots in town.
August Bank Holiday weekend is one of the most exciting and enjoyable times to be in Notting Hill, as the world famous Notting Hill Carnival hits the streets. Beginning life as a street festival held by the local West Indian community, the Carnival now holds the title of Europe's biggest street festival. With 20 miles of exquisite and vibrant costumes, over 40 static sound systems and more than a million carnival-goers revelling in the array of Caribbean music and food, this is a sight not to be missed!
Schools within reach of the area are excellent and among the most popular are Bassett House, Pembridge Hall, Wetherby, Ashbourne, Thomas's, Collingham, Our Lady of Victories and Francis Holland. Transport links in and out of the City are also very good, with Notting Hill Gate boasting four main underground lines (District, Circle, Hammersmith & City and Central). The Hammersmith & City line runs through Ladbroke Grove and Westbourne Park Road, whilst nearby Paddington offers extensive mainline services out of London; and if all that fails, the West End is just a short bus ride away.
The charm of Notting Hill has drawn many famous residents to the area, including Jeremy Paxman, Patsy Kensit, Claudia Schiffer, Elle McPherson, Clare Danes and Van Morrison.
As one of Notting Hill's most popular and longest established estate agents, Marsh & Parsons sell and let property, not only to celebrities but also to the army of young City executives in search of London's brightest nightlife. The Notting Hill sales branch of Marsh & Parsons is run by Director Gareth Kelly, and covers not only Notting Hill but also nearby Bayswater, where JM Barrie's creation Peter Pan was born.
---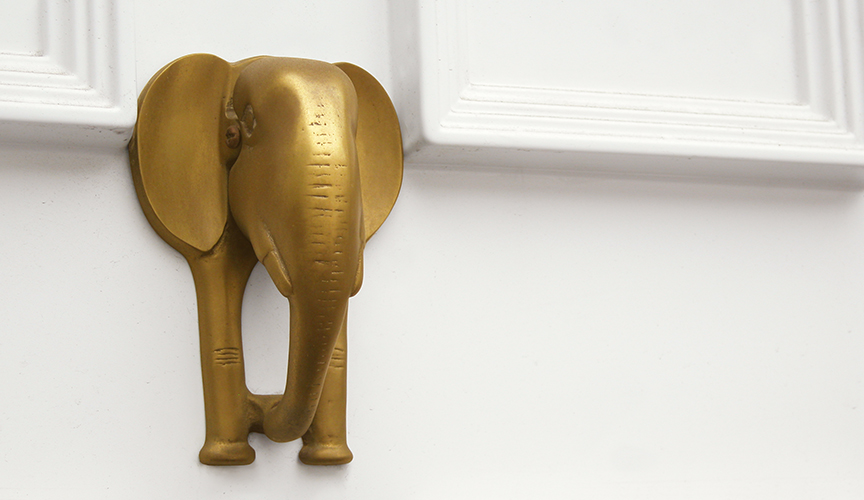 Property types in Notting Hill
Property in Notting Hill is as varied as what is on offer there, with styles ranging from Trellick Tower, a futuristic 1970s tower block designed by Erno Goldfinger (who inspired the James Bond character), to the iconic Grade II listed Tabernacle building which, with a gallery, bar, theatre and courtyard, hosts a multitude of arts and theatre events. The area is also home to Ladbroke Square, the largest private communal garden in London. Notting Hill has something for everyone. In the 18th century, Notting Hill was home to the Hippodrome race track and the church of St. John the Evangelist now stands on the site of this old grandstand. Much of the area was redeveloped in the middle of the 19th century, leaving many Victorian homes, some of which have since been converted to flats.
From contemporary, new apartments to large Victorian houses, with a multitude of period conversion flats in between, the architecture of Notting Hill is as eclectic and colourful as its character!
---

Buying in Notting Hill and Bayswater
What will you get for your money?

Despite recent fluctuations in property prices, transactions remain brisk throughout the area. Marsh & Parsons sells studio flats for between between £400,000 and £550,000 and one-bedroom flats for between £550,000 and £1.1 million. For a two-bedroom flat you would expect to pay between £800,000 and £1.6 million. However, flats surrounding any of Notting Hill's 13 garden squares sell for far more. In prime parts of Notting Hill, prices go even higher and the very best sell for up to £2,500/sqft.
Mews houses are a common feature of Notting Hill and prices start from around £1.5 million in W11, often rising to £5 million. The cost of property doesn't stop there, and particular houses for sale in Notting Hill regularly achieve in excess of £20 million.
---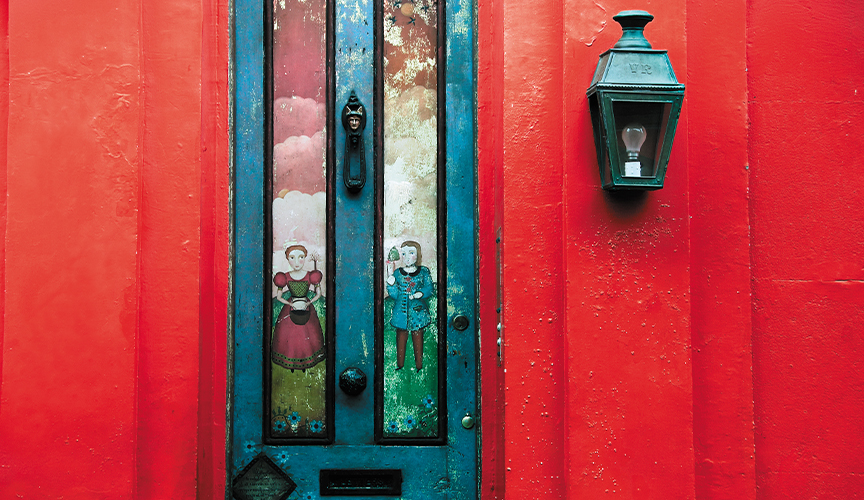 Renting in Notting Hill and Bayswater
What will you get for your money?

Estate agents have seen an incredible rise in property rentals over recent years and Marsh & Parsons is now letting small studio flats for between £325 and £375pw, and one-bedroom flats for upwards of £400pw. However, flats surrounding any of Notting Hill's 13 garden squares let for far more. On Elgin Crescent and Colville Road W11, for example, one-bedroom apartments will achieve between £500 and £550pw – sometimes more. Mews houses are a common feature of Notting Hill and rents start in Ledbury Mews W11 at about £950pw, while a four-bedroom house in Ladbroke Road W11 would fetch in the region of £1,800pw through estate agent Marsh & Parsons. The truly spectacular houses in the area will rent for anything from between £2,500 to £5,000pw, depending on their individual specification.
---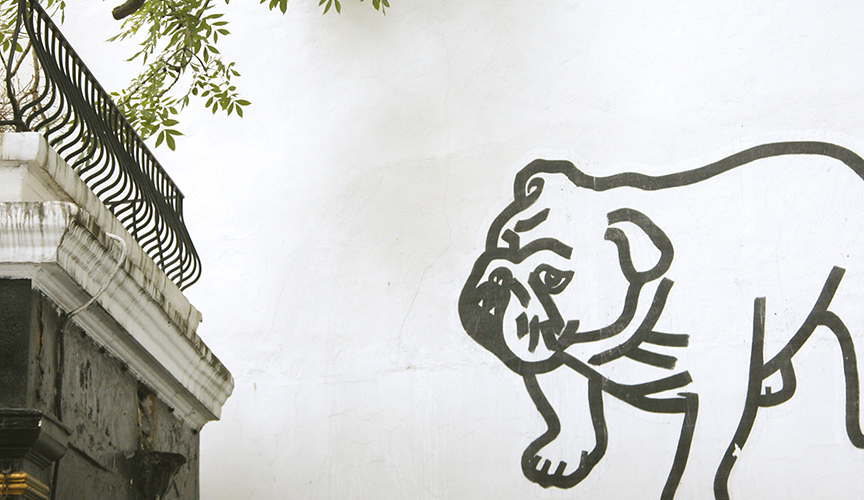 Discover more
The best bars include Notting Hill Arts Club where you can relax on the sofas or lose yourself on the dance floor, and Beach Blanket Babylon, famed for its chaotic decor, which also serves critically-acclaimed food. There are too many restaurants to mention, but the Ledbury is one of Notting Hill's best, receiving awards almost from the day it first opened.
There are also numerous delis and cafés in the area, including the delightful Mr Christian's, where Annie Lennox used to work, which sells 15 varieties of olive and home-made brownies and flapjacks. There is plenty to do in Notting Hill, besides the annual carnival. The Electric Cinema is the oldest surviving picture house, featuring the comfiest sofas you'll ever watch a film on. There's also The Gate, another cult venue for movie goers, which is incredibly popular during the Notting Hill Film Festival.
Bayswater is a slightly different market. Its prices are somewhat lower and the type of property can be slightly more modern as Bayswater was heavily bombed during the Second World War. One of the few buildings to escape the Blitz was Whiteleys department store, which Hitler wanted to use as his London headquarters, thus ordering pilots not to destroy it. It was once the biggest department store in Britain and had a theatre and a golf course on the roof.
Before the bombs came, the Victorians had built wide avenues through Notting Hill, in attempt for it to mirror Knightsbridge, and Queensway was known then as the Bond Street of this part of London.
---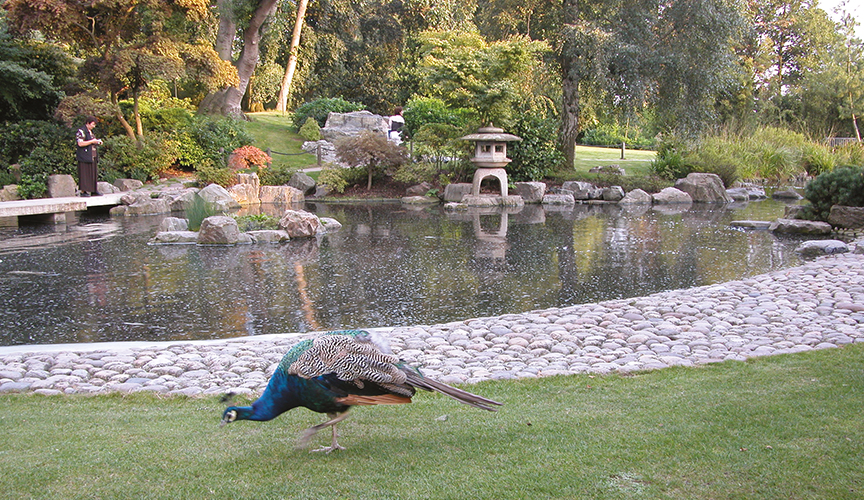 Green spaces in Notting Hill
Notting Hill is home to numerous, sought-after garden squares and boasts the largest private garden in London; Ladbroke Gardens Square. Moreover, the beautiful and vast open spaces of Kensington Gardens and Hyde Park are just a short walk away.
---

Notting Hill transport links
There are excellent transport links in Notting Hill including London Underground services from the following stations: Holland Park (Central line, Zone 2), Ladbroke Grove (Hammersmith & City line, Zone 2), Latimer Road (Hammersmith & City line, Zone 2), Notting Hill Gate (Central, Circle and District lines, Zones 1 & 2), Westbourne Park (Central and Hammersmith & City lines, Zone 2).