The Brook Green office of Marsh & Parsons sells and lets flats and houses in the areas of Brook Green, Hammersmith, Barons Court, Shepherds Bush, Kensington Olympia, Brackenbury, and White City. The team here believes it is a combination of education, transport, employment, shopping and atmosphere that make this patch so special. With a number of expat tenants from France, Italy and Spain, who are attracted by the local schools, they are also tempted by the multiple transport links and local amenities offered in Brook Green.
Hammersmith has the highest concentration of public schools in the capital, including St Paul's, Godolphin and Latymer, as well the hugely popular French Lycee. There are also excellent state and faith schools nearby, such as St Mary's Roman Catholic Primary, St Peter's Primary School, and Brackenbury Primary School, which was described by Ofsted inspectors as having outstanding features.
The area has changed dramatically in the past decade and where there were once shabby shopping parades, there are now smart boutiques, pavement cafés and bistros. Nearby, White City has been transformed into one of the classiest shopping centres in Europe, Westfield, with high-class retailers including De Beers, Louis Vuitton and Mulberry taking space there. For boutiques, there's Oliver Bonas in Hammersmith Broadway, which sells candles, clocks, clothes and jewellery and Shepherds Bush Market W12 has been selling everything from fish to fabrics since 1914.
As one of the premier estate agents selling properties in the W14, W6 and W12 area, Marsh & Parsons prides itself on its local know-how. From the best schools in the area to the finest boutiques, bars and restaurants, and the cost of a resident's parking permit, agents at Marsh & Parsons have their finger firmly on the local pulse. Agents working for our office speak many languages and Marsh & Parsons advertises extensively in French speaking publications.
---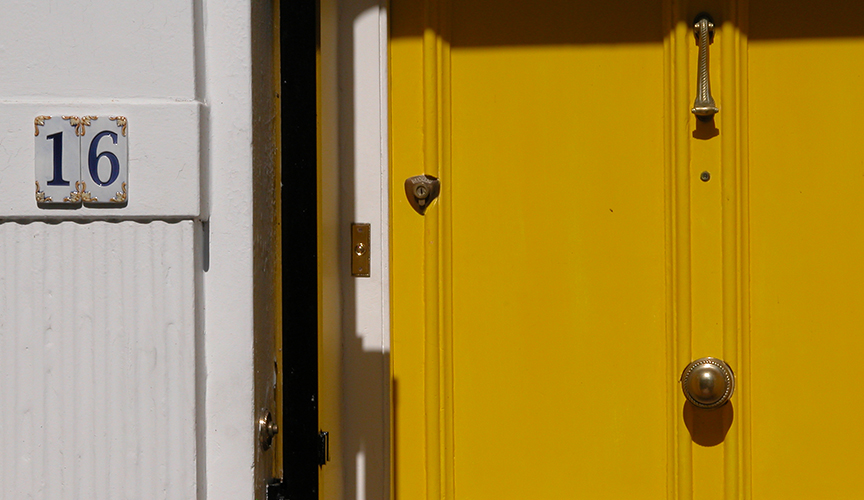 Property types in Brook Green
The range of property is as diverse as the people who live here – from French expats with children at the Lycee, to wealthy families living in the big houses on the green. Brook Green and the surrounding areas of Hammersmith and Shepherds Bush boast an array of beautiful Victorian period buildings and mansion blocks. While many have now been converted into apartments, there are still some impressive properties in their original form and, overlooking the River Thames, some striking Georgian houses can still be found.
---

Buying in Brook Green
What will you get for your money?

The price of studio flats starts at £300,000, rising to £450,000. For a one-bedroom flat prices range from £450,000 to £800,000. Two-bedroom properties start from £600,000 and climb to around £1.1 million, with houses starting at about £1.15 million and rising to more than £5 million. One of the most popular areas is Brook Green itself, which is bounded by Shepherds Bush Road, Holland Park Road and Hammersmith Road, and the biggest houses in the best location – overlooking the green – sell for £3.5 million and over.
Brackenbury Road W6 is a hotbed of converted flats, with studios and one-bedroom apartments starting from £400,000. The Brackenbury Village Victorian cottages start from about £1.15 million and houses will then creep up to around £2.5 million. Closer to Shepherds Bush, on streets such as Stowe Road and Godolphin Road W12, there are large Victorian houses which have mostly been converted into apartments, and studios start from £300,000, rising to £900,000 for two bedrooms.
There are impressive mansion flats in and around Barons Court, close to the renowned Queen's Club Tennis Centre and prices here are similar to Brook Green.
---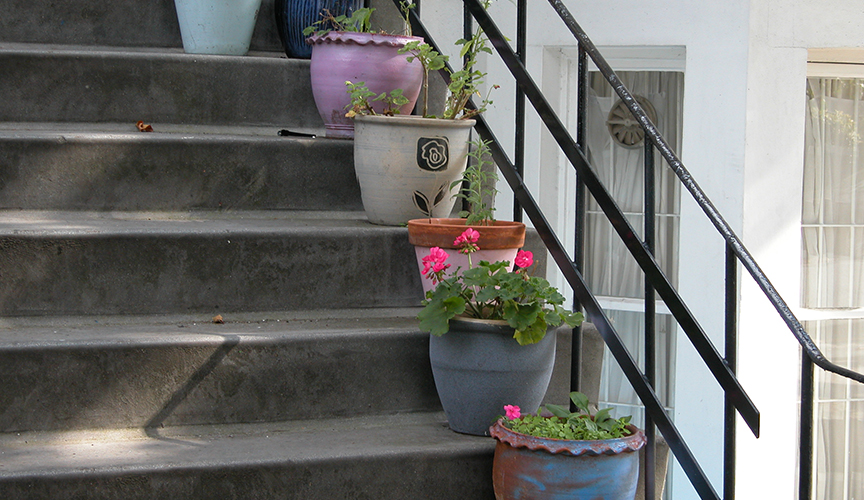 Renting in Brook Green
What will you get for your money?

For tenants looking to rent a period property in W14 and Brook Green, a one-bedroom flat will let for £300 to £400pw, and two-bedroom apartments range from £400pw for a good quality flat up to £550pw for a high quality flat or maisonette with outside space. A four-bedroom Victorian house around Brook Green or Brackenbury Village will cost in excess of £900pw. Rents have risen dramatically in the past 12 months as more people discover the benefits of life in this corner of west London, such as Westfield Shopping Centre, some excellent state schools, local gastro pubs and its proximity to Holland Park and Notting Hill.
The office also offers a range of flats and houses to let in Shepherds Bush W12, which are extremely popular with professional sharers and international students. They can expect to pay between £350 and £425pw for a good quality two-bedroom flat in W12 or around £475-£600pw for a three-bedroom flat or house.
Three-bedroom flats tend to let for between £550 and £695pw and three-bedroom houses start at around £625pw for the smaller Shaftesbury cottages, rising to £750pw for the Victorian Between the Commons houses. Four- and five-bedroom houses mainly let between £800 and £995pw; the number of bedrooms, whether the kitchen side return or has been extended, and the overall condition all playing a part in deciding the price. If the basement has been converted you can expect to pay in the early- to mid-thousands each week, and the larger houses on roads such as Clapham Common West Side and Thurleigh Road fetch anywhere from £1,250 to £1,600pw.
---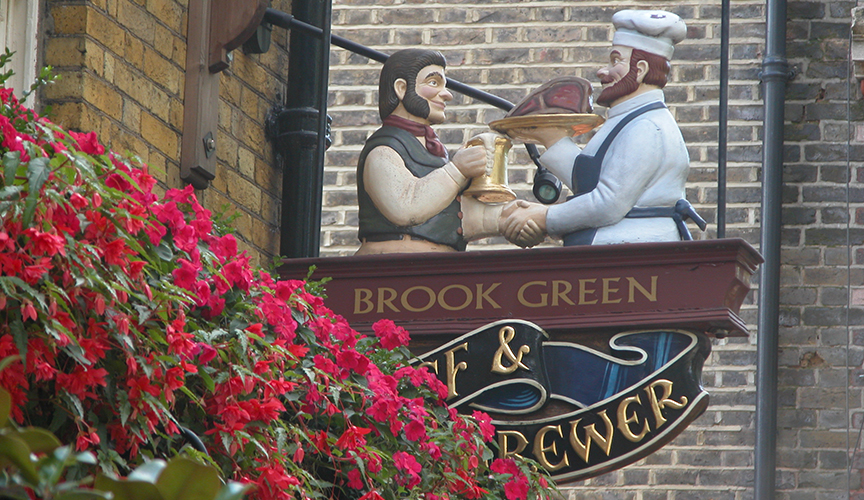 Discover more
The area has changed dramatically in the past decade, with the arrival of exceptional pavement cafés and bistros, as well as independent shops selling an assortment of goods. Added to this, Westfield Shopping Centre has also brought luxury brands to the area.
Politically, the area was once a Labour stronghold, but the influx of wealthy families – particularly those working in the City – has swung the vote in favour of the Conservatives. The area also has its fair share of big employers, including Coca-Cola, Disney, Innocent Smoothies, Bectel and the Youngs Brewery based in Hammersmith.
There's also plenty to do after work – the area is blessed with some of the best venues in London, including Shepherds Bush Empire, Hammersmith Apollo and the Lyric Theatre. The famous English composer Gustav Holst even wrote the Brook Green Suite in 1933 for the St Paul's Girls School, where he was the director of music. There are several gyms, cycle routes along the river and Grand Union Canal, miles of walks along the Thames Path National Trail, and boats for hire on the river. If all that's making you thirsty there are also plenty of popular pubs – Dick Turpin was a regular at The Queen's Head on Brook Green, which has a wonderful beer garden and first class food. There's also Brackenbury Wine Rooms on Hammersmith Grove, Kerbisher and Malt offering boutique style fish and chips on Shepherds Bush Road, and the commended Pope's Eye Steak House on Blythe Road W14, which serves the biggest and juiciest steaks you'll ever set your eyes upon.
The Uxbridge Road W12 is also changing for the better and has been likened to Portobello Road 20 years ago with its smart coffee shops, bars and independent boutiques.
---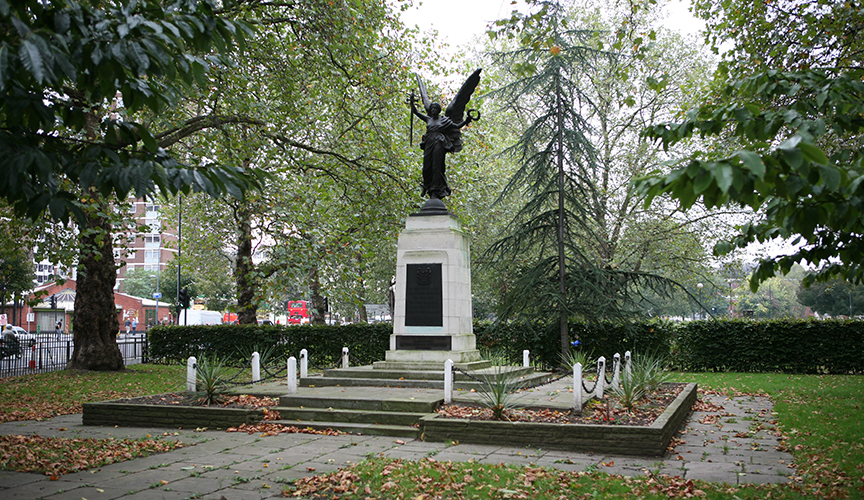 Green spaces in Brook Green
Brook Green itself provides an open space in the area, while Ravenscourt Park, Furnival Gardens and Shepherds Bush Common all offer nearby green, recreational spaces.
---

Brook Green transport links
There are excellent transport links in Brook Green including London Underground services from the following stations: Hammersmith (Piccadilly, District, Circle and Hammersmith & City lines, Zone 2), Shepherds Bush (Central line and Overground, Zone 2), Barons Court (District and Piccadilly lines, Zone 2), Kensington Olympia (District line and Overground, Zone 2).
The road links are superb, with the A4 and M4 taking drivers west to Heathrow or east into central London and bus links are also first class.