Shoreditch is located right beside the City of London, immediately east. There are several different explanations for the origins of its name perhaps the most common being that the once famously boggy area was referred to as Sewer Ditch, over the years evolving into Shoreditch.
The area was home to the first ever theatre in 1576, known simply as The Theatre. From then onwards, it became a hub for theatres and music halls, rivalling the West End throughout the 18th and 19th centuries. Now though, Shoreditch is regarded as London's fashionable and trendy district, having undergone extensive gentrification thanks to the dot-com boom, when numerous web technology companies were drawn to the area, especially around Old Street, which is now more commonly known as Silicon Roundabout. Following closely behind came the creative industries, who occupy many former industrial buildings that have been converted into office space and residential flats.
Among the area's more well-known residents (past and present) are William Shakespeare, Tracey Emin, Damien Hirst and Barbara Windsor.
---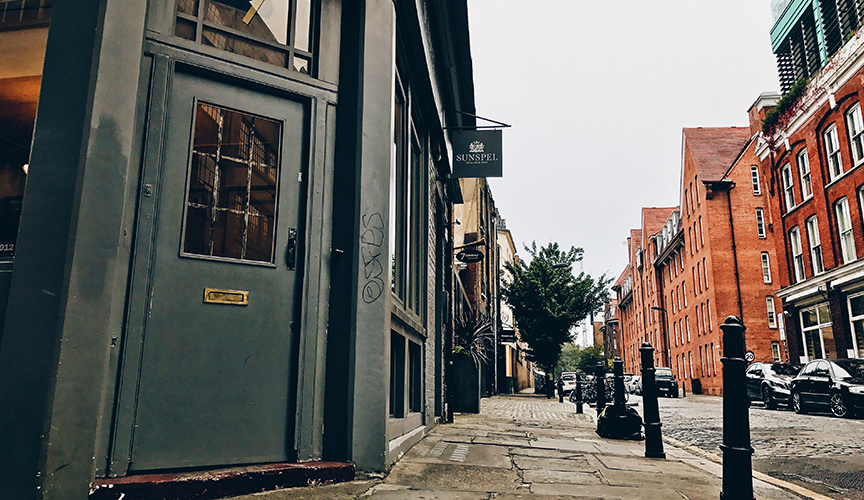 Property types in Shoreditch
Shoreditch has come to be an area synonymous with unrivalled cuisine, a vibrant art scene, eclectic nightlife and a multitude of trendy, independent boutiques and cafés.
Hoxton, Red Market and Curtain Road are all particularly popular nightlife spots in the area, but it is certainly not limited to these. New bars and restaurants continue to pop up all over the place, from cheap and cheerful street food joints, to smarter restaurants bearing the names of highly-acclaimed chefs – there is so much choice, it's easy to just stumble upon somewhere fantastic. Places of particular note include the 24-hour Beigel Bake on Brick Lane, as well as Dishoom, a Bombay-inspired bar and restaurant, and Boundary which incorporates eateries, rooms and a rooftop bar almost mirroring Shoreditch House, the private members club. In fact, all four of these examples are less than a minutes walk from our Shoreditch office.
There are a number of long-standing markets dotted around Shoreditch, which have been incredibly influential in shaping the culture of the area – Brick Lane (Broadway, Bishopsgate), Old Spitalfields and Columbia Road are just a handful of the more well-known markets where you can find everything and anything you could ever want, from food and spices, to flowers and vintage clothes.
---

Buying in Shoreditch
What will you get for your money?

One-bedroom period properties start from around £450,000, ranging through to £700,000 for modern one-bedroom apartments in central Shoreditch and Bethnal Green.
For two-bedroom properties, prices range from between £450,000, up to over £1.3 million for apartments benefiting from both great views and exceptional living space.
In Stepney Green, where there is a really diverse mix of property type, the property market is active primarily in the £375,000 to £1.4 million range.
Towards the popular green space of Victoria Park, family homes start from around £650,000, with five-bedroom imposing houses fetching around the £2.5 million mark.
---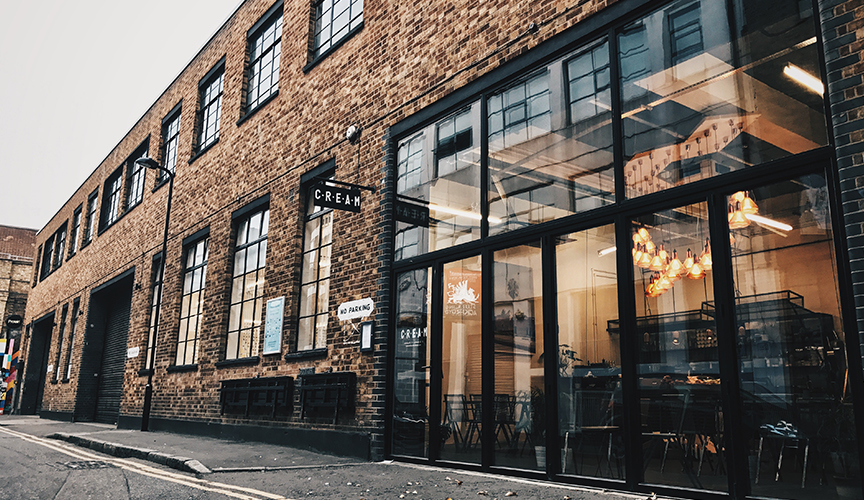 Renting in Shoreditch
What will you get for your money?

Studio and one-bedroom properties start from £300pw in the popular Bethnal Green area, but can rise to £500pw in and around the more central areas of Shoreditch and the City, or even more if finished to a particularly high specification. In fact, the areas history and subsequent gentrification means that some truly incredible, individually architect-designed spaces can be sought.
Two-bedroom properties start at around £450pw and can command as high as £1,300pw depending on what it is you need. The lower end of scale includes well-located, basic two-bedroom flats, whereas the upper end offers stunning warehouse conversions as well as spacious new build penthouses with views over the City.
There is a very popular and competitive market for professional sharers and families, where you can expect to find three-bedroom properties starting at £600pw and four-bedroom properties from £800pw. The prices do come down slightly in the more suburban areas of Bethnal Green, Victoria Park and Stepney, but such a close proximity to the City still commands a premium.
If it's a house you need, expect to pay upwards of £900pw for a three-bedroom Shoreditch townhouse, and in excess of £1,200pw for four-bedroom examples. Prices are reduced, however, in the more suburban areas surrounding Shoreditch itself.
---

Green spaces in Shoreditch
Whilst enjoying great proximity to the City, Shoreditch and the surrounds also benefit from the green spaces of Victoria Park and Mile End Park, popular with families, couples and sportspeople alike. Victoria Park plays host to a number of festivals throughout the summer months, drawing in great performers and excellent entertainment. The area also contains great rooftop hangouts, and the famous BoxPark development; a great alternative recreation spot.
---

Shoreditch transport links
One of the reasons that Shoreditch is growing in popularity is its accessibility to Canary Wharf and the City. The area is well served by both Overground and Underground services, with Aldgate East, Shoreditch High Street and Liverpool Street stations all within walking distance. Liverpool Street connects London with Essex, East Anglia and Hertfordshire, amongst others.
The area further benefits from easy connections to London City Airport, via the DLR.