Beautiful Georgian and Victorian terraces line Brixton's streets, many of which have been converted into enviable period apartments mirroring those in much-lauded Clapham.
The area has also undergone considerable post-war development, and extensive regeneration in the last few years. It remains popular with investors, as well as with architects and designers seeking to utilise Brixton's industrial heritage in their creations.
---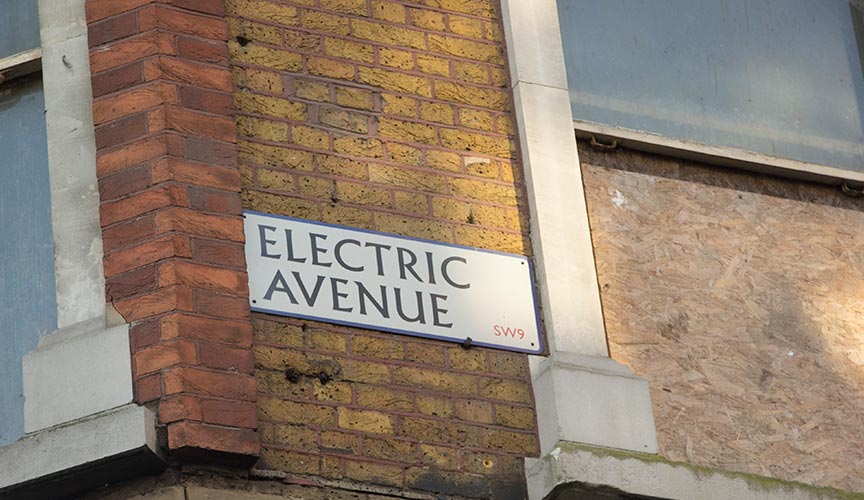 Discover more
Thanks to an Afro-Caribbean influx immediately after the war, Brixton retains its reputation as home to some of London's finest cuisine, as well as for its impressive market. Electric Avenue, one of the first streets in the UK to be lit by electricity, is a sure place to sample Brixton's food and its culture in general.
For a more unique dining experience, Brixton Prison's inmates cook and serve food at its acclaimed restaurant The Clink, whilst The Duck and Egg Cafe offers arguably the best brunch this side of the river. There's no shortage of restaurants and bars in Brixton, and the area also has one of the capital's most energetic nightlife scenes.
Finally, Brixton's century-old Ritzy Picturehouse, and its O2 Academy, each offer fantastic opportunities to unwind of a Sunday, and weekday alike.
---

Green spaces in Brixton
Brixton plays host to a wide range of open spaces intertwined in the community. Perhaps its finest offering is Brockwell Park, featuring children's play areas, ponds and walled flower gardens, as well as an impressive range of sports facilities including – basketball court; BMX track; bowling green; cricket pitch and nets; athletics track; football pitch; tennis courts.
---

Brixton transport links
Brixton is very well-connected by road and bus links, and Brixton Tube station in the centre of it all is at the southern end of the accredited Victoria line. Renowned for its speed, it'll take you from Brixton right the way through the centre of London, reaching Oxford Circus in just 12 minutes.