Formerly a hamlet within the parish of Mortlake, East Sheen lies adjacent to Richmond Park. East Sheen offers a range of buildings, from 18th and 19th century mansions to modern developments such as the eco-development in Pembroke Gardens, and is one of the areas of London that still truly possess the village-feel. Unlike much of London, this affluent residential area has managed to avoid becoming a commuter town, and is home to a large number of families, generating a strong community.
The long central high street has a great selection of independent shops, boutiques, convenience stores, restaurants, cafés and pubs. However, perhaps the biggest attraction for families living in East Sheen is its three outstanding primary schools – East Sheen, Thomson House, and Sheen Mount.
Despite its village feel, central London can be reached in just 23 minutes from Mortlake train station. Although still considered a relative hidden gem within London, East Sheen has not failed to attract its fair share of celebrity residents including Sir Trevor McDonald, comedienne Catherine Tate, and in the past Tim Berners-Lee; inventor of the World Wide Web.
As one of the premier estate agents selling properties in the area, Marsh & Parsons prides itself on its local know-how. From the best schools in the area to the finest boutiques, bars and restaurants, and the cost of a resident's parking permit, agents at Marsh & Parsons have their finger firmly on the local pulse.
---

Buying in East Sheen
What will you get for your money?

The price of a one-bedroom flat starts at £325,000, rising to £450,000. For a two-bedroom flat, prices range from £450,000 through to £900,000 for impressive waterfront flats. Houses start at around £700,000, up to £5 million for imposing mansions backing onto Richmond Park. Generally, a generously proportioned five-bedroom property can be found for between £1.5 million to £2.5 million. Fife Road, running adjacent to Richmond Park, is home to a number of large, stunning properties.
Enjoying the tranquillity of its proximity to the park, with easy access to East Sheen High Street, Fife Road is popular with families looking for luxury living. Houses here typically sell for between £4 million and £6 million.
---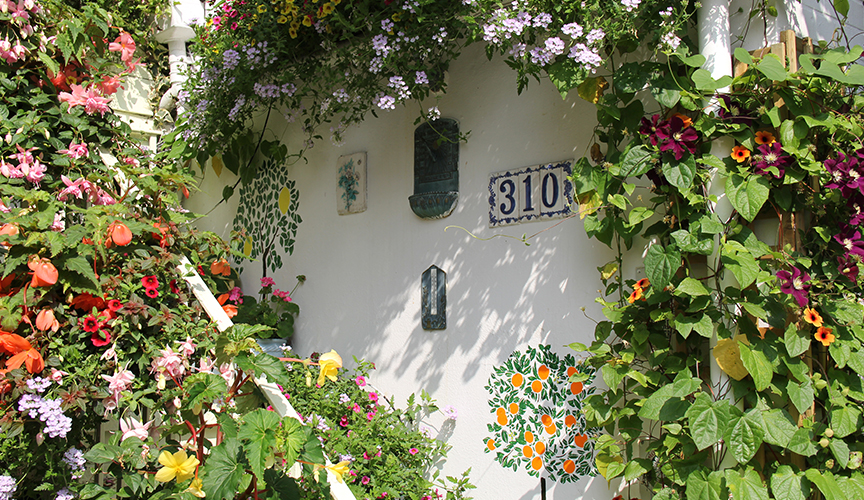 Renting in East Sheen
What will you get for your money?

The rental market for East Sheen commences at around £1,150pcm for a basic one-bedroom or studio flat. If you are seeking a higher specification, more modern one-bedroom property, in a more desirable location such as in close proximity to Sheen Lane or the Upper Richmond Road, then you can expect to pay upwards of £1,300pcm. A larger one-bedroom flat in East Sheen, with outdoor space or located within a secure gated development with parking and leisure facilities onsite, can fetch up to £1,450pcm.
Popular amongst young families and couples, two-bedroom cottages, complete with small gardens, are on the market to let from around £2,00pcm up to £2,350pcm. We recently let a charming two-bedroom cottage on Queens Road to a tenant moving to the area for schools for £2,350pcm.
Smaller cottages are also very popular with prices starting in the region of £1,800pcm. Popular amongst young professionals and sharers are two-bedroom properties within old converted mansion blocks around the Upper Richmond Road which can fetch up to £2,000pcm.
Slightly set back from the main high street, large garden flats are available for a similar price tag. Sheen Mount School is a very popular state primary school in the area with an excellent Ofsted rating and as such, is pulling families towards the catchments roads. We marketed a four-bed house within catchment on Deanhill Road for nearly £4,000pcm; a fairly typical example of what such properties rent for.
For a larger, family home, such as the four or five-bedroom, terraced and semi-detached houses on roads such a Palewell Park and Richmond Park Road, around £4,500pcm is commanded, with many climbing towards £6,500pcm. There are some wonderful, very large detached/gated houses further out, in and around the borders of Richmond Park, and these can achieve between £10,000pcm and £25,000pcm. One such example is a home on Roehampton Gate which we let for £11,000pcm, with 6,500 sqft of living space and off-street parking for three cars.
---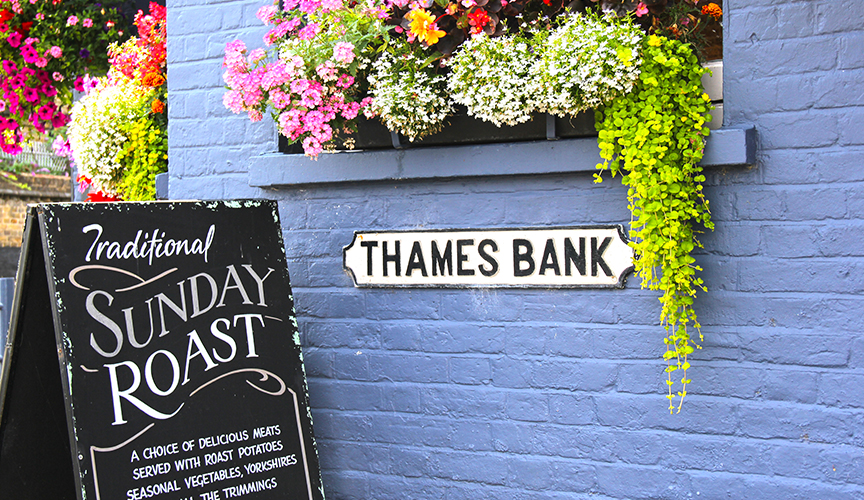 Discover more
In the 13th century Richmond was known as Sheen, until Richmond gained its own name in the 16th century, leaving East Sheen on its own. The oldest existing monument in East Sheen is a milestone dating from 1751 which, along with a war memorial, is positioned on the Triangle in the centre of Upper Richmond Road West.
The commercial focus of East Sheen is centred upon the main high street. Here there is a plethora of independent shops such as the elegant home furnishings shop, Surroundings, the cake shop, Sugarcraft, and the Flower of Love florists. In addition to the independent food stores and delicatessens, there is also the gourmet food shop Cook, and a Waitrose. It also offers the Ladak Art Gallery and the Sheen Gallery, for those with a creative interest. Independent eateries, pubs and bars in the area include highly recommended gastropubs – The Plough, The Victoria and The Hare and Hounds.
East Sheen benefits from its proximity to the 2,500 acres of the Royal Richmond Park, with access via Sheen Gate. There is also Palewell Common, which has a playground, playing fields, tennis courts and a pitch-and-putt course, and the National Trust-owned East Sheen Common. The abundance of families in East Sheen, which lie at the heart of the community spirit, is arguably a result of the calibre of schools on offer there.
---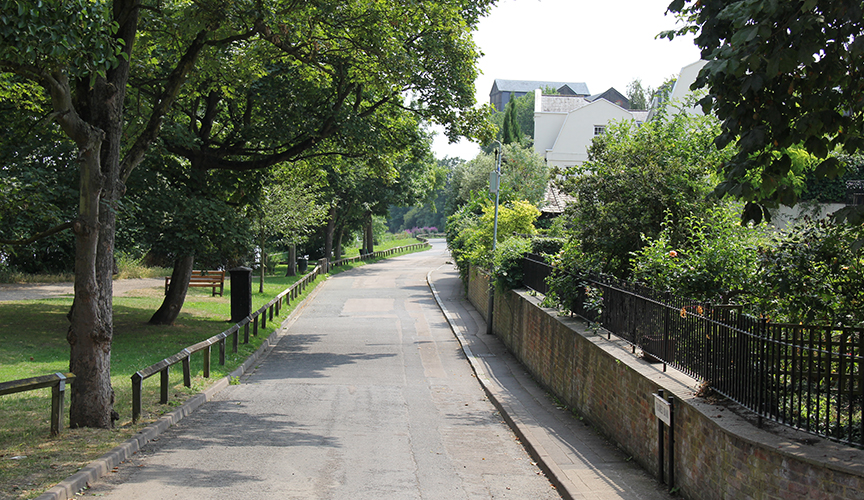 Green spaces in East Sheen
East Sheen runs adjacent to the world-renowned Royal Richmond Park. This National Nature Reserve can be accessed from East Sheen via the Sheen Gate, and is a big draw for a vast number of visitors. One of the few surviving parts of common land that existed prior to Richmond Park is East Sheen Common, covering 75 acres and consisting of woodland, a cricket field, a bowling green. Additionally, Palewell Common offers further playing fields, a playground, tennis courts and a pitch-and-putt course; all highly attractive to those that enjoy outdoor living, and all within 23 minutes of central London.
---

East Sheen transport links
The nearest train station to East Sheen is Mortlake, which reaches central London's Waterloo station in just 23 minutes. If access to the Underground is required, a bus goes to Richmond where the District line runs from. This bus route is one of three that serve the area.