Bordered by Oxford Street to the south and running up to Regent's Park in the north, Great Portland Street to the east and Edgware Road to the west, Marylebone is inherently an area central to almost all other London districts, and is surrounded by a vibrant and varied culture.
Paul Christian, Sales Manager at the Marylebone office, believes that a large part of its charm is owed to its distinct village-like feel, despite being a stone's throw from the hustle and bustle of Oxford Street and the West End. "Marylebone is an area that has always been extremely attractive to buyers, and while it embraces community spirit and a more relaxed pace of life than its neighbouring West End, it is by no means boring. With a plethora of shops, restaurants, pretty garden squares, museums and nightlife, Marylebone has something for everyone."
The name Marylebone is derived from a medieval church called St. Marys, which was built on the banks of a stream called the Tyburn, or Ty-Bourne. The church and the surrounding area became known as St. Mary-le-bourne, eventually being shortened to Marylebone as we know it today. Although the church was destroyed long ago, the winding path of the Tyburn is traced by what is now Marylebone Lane.
Whilst often associated with its medical connections, being the home to both Harley Street and Wimpole Street, Marylebone is also a great hub for music, boasting the Royal Academy of Music and Wigmore Hall.
Over the years, Marylebone has been home to an abundance of famous names including T.S Eliot, Yoko Ono, Noel Gallagher, Madonna, Charles Dickens, Paul McCartney, Lord Byron and of course the fictional Sherlock Holmes. As well as very accomplished writers, artists and musicians, Marylebone also attracts wealthy professionals, city workers, foreign buyers and families.
---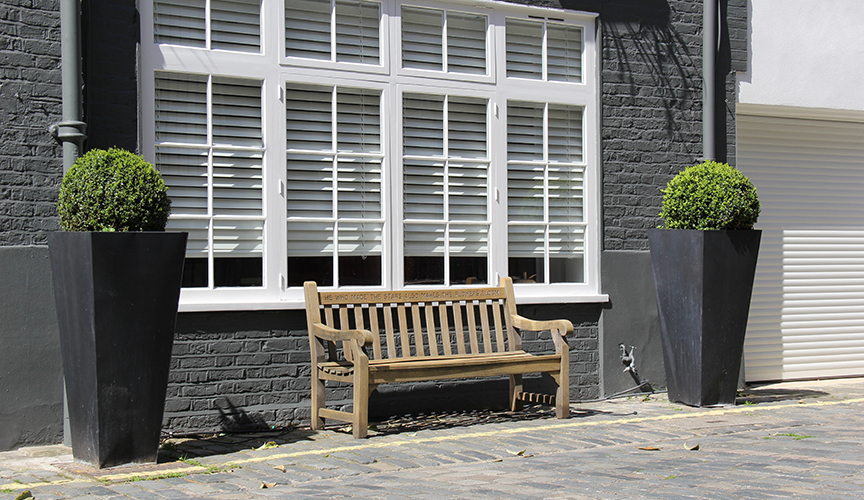 Property types in Marylebone
By the early 19th century Marylebone had established itself as a wealthy and fashionable place to live. Much of its growth took place during the 18th century, after heiress Henrietta Cavendish Holles commissioned architect John Prince to draw up a plan for the area, using Cavendish Square as the focal point, resulting in a Georgian grid-like system. The tall Georgian houses of Harley Street, Portland Place and Wimpole Street probably best define this development stage.
Though the architecture is largely Georgian, you will also find a number of beautiful Victorian terraces and mansion blocks, as well as pretty mews houses and a number of newer apartment developments.
---

Buying in Marylebone
What will you get for your money?

As one of the area's most popular estate agents, Marsh & Parsons has a wide selection of houses and flats for sale in Marylebone. The area is made up of late Georgian and early Victorian townhouses, mansion flats and some lovely secluded Mews. A sprinkling of one-off new developments have also appeared over recent years. Studio and one-bedroom flats for sale start at around £450,000 ranging all the way up to well in excess of £1.5 million for the grandest one-bedroom properties such as those found in the best streets in the village. Freehold houses tend to start at around £2 million, with the larger properties fetching tens of millions.
---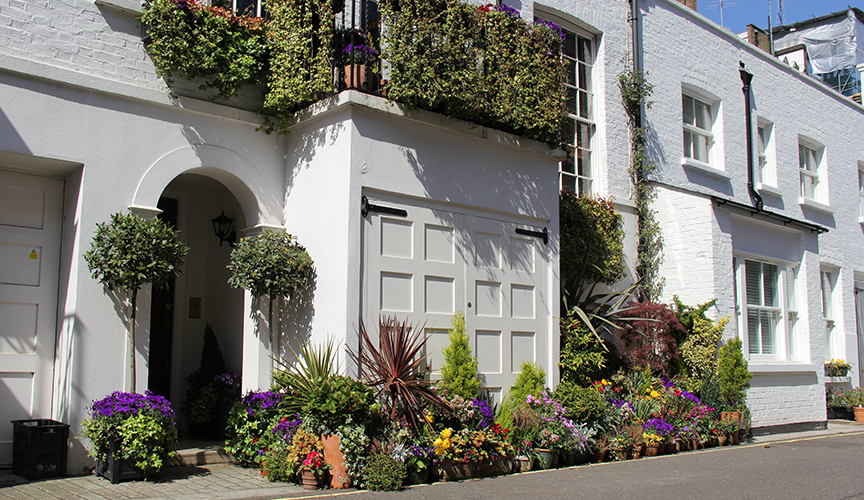 Renting in Marylebone
What will you get for your money?

From its Marylebone office, Marsh & Parsons lets flats and houses at prices from £300 to £5,000pw. One-bedroom flats in lovely terraced streets like York and Crawford start from about £425pw, up to around £650pw. The one-bedroom flats on offer around Marylebone High Street range in prices, starting from £525pw, with the larger properties on the market at £750pw.
The popularity of this area is due to the village atmosphere, quietly tucked away between Baker Street Underground and stretching down to Oxford Street. This world-renowned shopping district offers the best retail in London, all on your doorstep, with Selfridges situated in Marylebone itself, and the luxury brands on Bond Street only a short walk south. The type of property available to let through Marsh & Parsons in Marylebone varies from studio apartments, right through to full houses on some of the most recognised street names in London, including Harley Street, not only famous for its exclusive hospitals and clinics but also for its grand architecture.
Prices vary across Marylebone, with a W1 postcode generally commanding higher prices, compared to NW1 just north of Marylebone Road which offers slightly more affordable properties. Houses to rent aren't as common in Marylebone as flats, but they do exist. Mews houses in excellent locations range in price from as little as £850pw, right up to £3,500pw. Those larger houses that haven't been converted into flats, range in price depending on finish and exact location. Starting at around £2,000pw, they can exceed £4,000pw for the largest of houses with excellent refurbishments.
---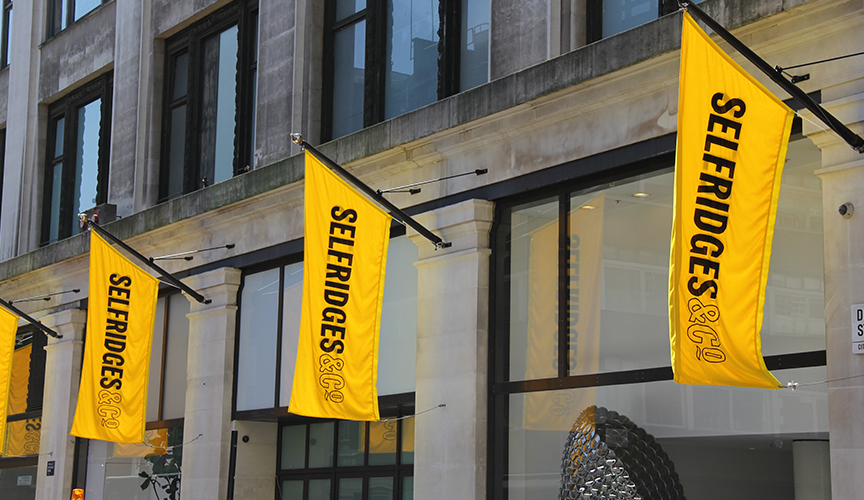 Discover more
Being in such a prime location, Marylebone offers everything you would expect from somewhere so central, plus a lot more. It has become notorious for its vast number of independent shops – the hub of this activity can be found in the Village, an area that spans Marylebone High Street and Marylebone Lane. Locals and tourists rub shoulders, enjoying the copious cafés, delis, boutiques and culture that Marylebone has to offer.
It should be noted that Marylebone has become a go-to destination for bridal wear, with leading dress makers such as Johanna Hehir setting up shop there. It is also home to the famous Daunts flagship bookstore, as well as the nationally-celebrated La Fromagerie cheese shop. For those needing a place to catch-up with friends, Purl London, an inventive cocktail bar, is an extremely popular haunt located opposite Chiltern Firehouse.
Every June, the Marylebone Village Summer Fayre takes place, as well as summer garden square parties and a weekly farmers market, reinforcing the strong community spirit in this urban village.
In terms of cultural experiences, Marylebone is bursting with opportunities. The Sherlock Holmes Museum is located in his old home on Baker Street, whilst the Wallace Collection is a national museum housing the finest private collection of art ever assembled by one family. In addition to all this, who could forget Madame Tussauds on Marylebone Road, one of London's biggest tourist attractions, notorious for recreating famous people in wax. It is also a stone's throw from Regent's Park and the London Zoo, and the BBC headquarters in Portland Place.
---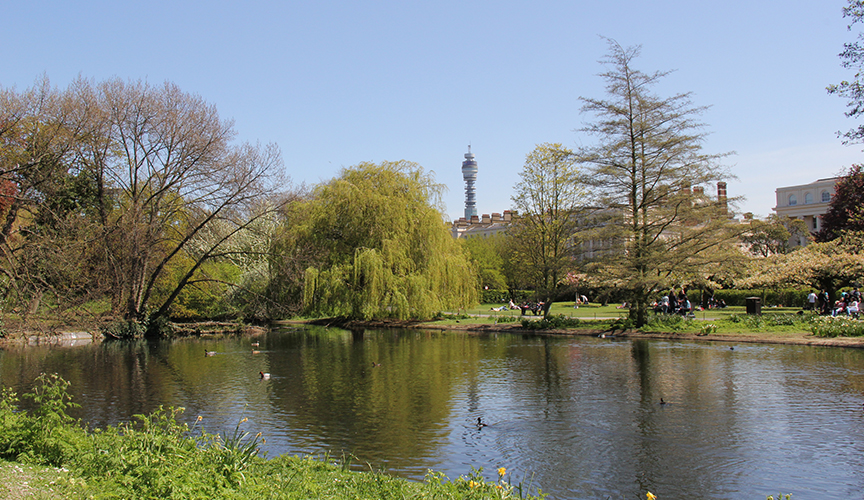 Green spaces in Marylebone
Bordered on its north most side by Regent's Park, Marylebone is not lacking in green space. However if the 410 acres of Regent's Park are not enough, there are a number of pretty garden squares reserved for residents, as well as the smaller spaces of Cavendish Square Gardens and Paddington Street Gardens that are open to the public.
---

Marylebone transport links
There are excellent transport links in and around Marylebone including London Underground services from the following stations: Baker Street (Bakerloo, Jubilee, Circle, Metropolitan and Hammersmith & City lines, Zone 1), Bond Street (Central and Jubilee lines, Zone 1), Edgware Road (Bakerloo, Circle, District and Hammersmith & City lines, Zone 1), Marble Arch (Central line, Zone 1), Marylebone (Bakerloo line, Zone 1), Oxford Circus (Victoria, Bakerloo and Central lines, Zone 1), Regent's Park (Bakerloo line, Zone 1).
Marylebone also boasts a mainline railway station offering routes across the UK, to popular destinations such as Birmingham and Oxford.There are also fantastic road links to Heathrow and the west via the A40(M).