The Chelsea office of Marsh & Parsons sells and lets houses and flats in London's most sought-after and expensive locations. From rockstars and celebrities, to wealthy Middle Eastern buyers and Russian oligarchs, Chelsea, Knightsbridge and Mayfair are magnets for some of the world's most affluent house-hunters.
Laura Wilcox-Chandley, Director of South Kensington and Chelsea for Marsh & Parsons, says that the popularity of Chelsea is because of its "wonderful choice of size, style and period of properties." The transport links are fantastic, with access to both the M3 and M4, and a short taxi ride to the City. Laura also comments that Chelsea "has some fantastic schools, internationally-renowned restaurants, and stores selling many of the world's most recognised and exclusive brands." Our Chelsea Lettings Manager, Jess Delgaizo, comments further that the area is "steeped in history and tradition" and that "over the centuries, it has been home to political heavyweights, stars of stage and screen, musicians and poets, and continues to be recognised as the most exclusive borough in the country, and one of the best addresses in the world. Due to this, it attracts an interesting, glamorous and successful crowd."
The attractions of Chelsea, which shot to prominence as a celebrity hangout in the 1960s and has never lost its appeal, range from its numerous bars and clubs, to high fashion boutiques and the quieter parks and open spaces, as well as the annual flower show. It is also home to Harrods, as well as one of the most flamboyant and successful football clubs in the world, although Chelsea's Stamford Bridge ground is actually in neighbouring Fulham.
Other notable Chelsea residents include Dante Gabriel Rossetti, Agatha Christie, J. R. R. Tolkein, Hugh Grant, Oscar Wilde, and more recently Gwyneth Paltrow and Eric Clapton.
As one of the premier estate agents selling properties in the Chelsea area, Marsh & Parsons prides itself on its local know-how. From advising on the best schools in the area to the finest boutiques, bars and restaurants, and the cost of a resident's parking permit, agents at Marsh & Parsons have their finger firmly on the local pulse.
---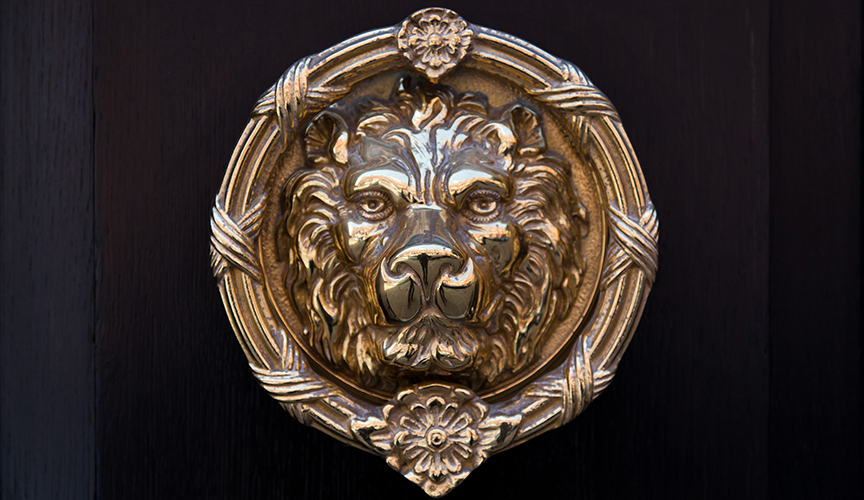 Property types in Chelsea
There is a diverse mix of property in Chelsea from the candy coloured houses off the King's Road, to the numerous luxury mansion blocks. Along with elegant townhouses, many of which offer access to the sought after garden squares that are exclusive to the properties surrounding them, there are also many riverside flats and houses, especially around Chelsea Harbour.
---

Buying in Chelsea
What will you get for your money?

From its Chelsea office on the corner of Milner Street and Rawlings Street, Marsh & Parsons, one of SW3's most prestigious estate agents, sells flats and houses at all price levels. We are currently marketing studio flats from £500,000 in the popular portered buildings of Sloane Avenue such as Chelsea Cloisters and Nell Gwynn House. One-bedroom flats in the area start at around £700,000, whilst two- and three-bedroom apartments start at around £950,000 and can go up to many millions. Chelsea enjoys a superb range and variety of property from stunning apartments and maisonettes in Hans Place or Cadogan Square, to lovely family houses overlooking the many attractive garden squares such as Markham Square or Wellington Square.
You may also find houseboats for sale on Cheyne Walk SW3, or mews houses in pretty cobbled mews such as Lennox Gardens Mews, in addition to the elegant Victorian mansion blocks in the Chelsea area, providing full service porterage and very often, including access to communal gardens.
The Chelsea office of Marsh & Parsons, given its excellent position, also sells property in Knightsbridge and South Kensington, both of which are within walking distance from the office.
---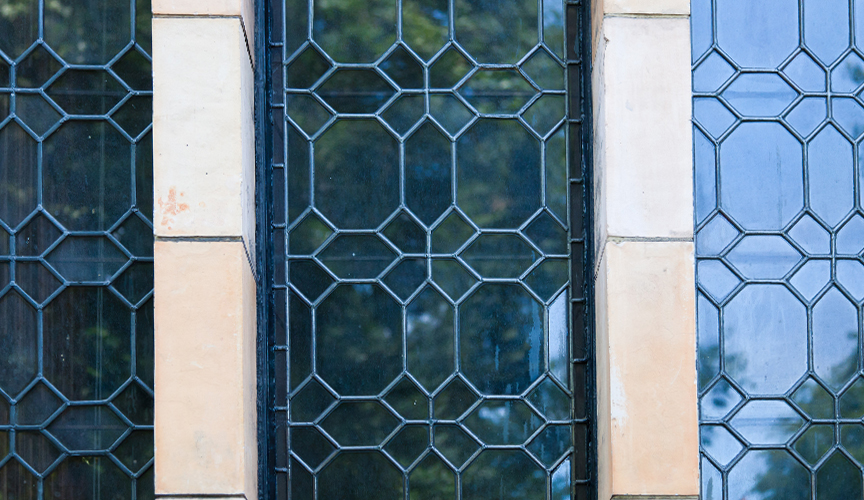 Renting in Chelsea
What will you get for your money?

One-bedroom flats in Nell Gwynn House, on Sloane Avenue SW3 start from about £400-£475pw These popular apartment blocks are in a superb position to take advantage of everything Chelsea and Knightsbridge have to offer – South Kensington Tube station is five minutes away, as is Harrods, Sloane Street and Fulham Road, and Walton Street, with its chi-chi bars and restaurants, is even closer.
A one-bedroom flat to rent in Marlborough on Walton Street, a quiet, gated development of 130 apartments, will cost about £500pw.
Prices fall as you travel west from Harrods and on to Finborough Road SW10, close to the bars and restaurants of so-called Fulham Beach, you will find a two-bedroom flat for rent for £450-£475pw.
There are quirky properties to rent too, and just behind Sloane Square Tube station you can find a studio house for rent for £400 – £425pw. Houses to rent aren't as common in Chelsea but they do exist.
In a quiet residential street, such as Bury Walk SW3, a five-bedroom family house will cost about £2,500pw. For river views, a six-bedroom house in Petyt Place SW3 on Chelsea Embankment will cost about £3,500pw and to live in the heart of Chelsea, a four-bedroom house on Chester Row SW1W will cost about £2,750pw.
---
Discover more
Chelsea is one of the most diverse parts of the capital. Behind the busy Brompton Road SW3, which is home to Harrods and Harvey Nichols, is Sloane Street with its international boutiques, bespoke jewellers, delicious delicatessens and bakers, as well as antique shops, interior designers and upmarket wine merchants.
There is no shortage of places to eat and drink and some of the capital's best-loved bars and restaurants are here. Walton Street SW3 is home to many of them, such as the The Enterprise Inn, which serves delicious food, and Scalini's, which is a popular haunt for the rich and famous. La Poule au Pot, often described as London's most romantic restaurant, is not far away in Belgravia, and Gordon Ramsay's original restaurant is on Royal Hospital Road, next door to the Royal Hospital, which is home to the Chelsea Pensioners and hosts the annual flower show.
Chelsea is a district of stark contrast. The world's elite rub shoulders with the elderly red-frock coated residents of the prestigious Royal Hospital. The area's history is also linked to the flower trade and in the 17th century it was an important centre of both market gardening and botany. Chelsea Physic Garden is one of the oldest botanical gardens in the world and was founded in 1673 by the Worshipful Society of Apothecaries, and it still studies plants today. Among the hustle and bustle of the King's Road are the World's End Nurseries, which sell plants and design gardens on a site that has been producing plants for centuries. In the early 17th century, when the Tulip Bubble was at its peak, bulbs changed hands in Chelsea for as much as £200 – which in today's prices would almost buy you an apartment here.
The King's Road itself features many famous celebrity haunts including The Bluebird Café, The Ivy Chelsea Garden, and Beaufort House, and after-hours, private members clubs including Raffles and Boujis (both of which are frequented by royalty) cater to revellers later at night. The King's Road still holds the most prominent position in Chelsea and offers a wealth of recreational activities in the form of shops, restaurants and bars that are housed in some of London's most impressive buildings. The most striking building on the King's Road is possibly the neo-classical Chelsea Town Hall which has seen its fair share of high profile weddings in its history, as well as housing some important painted frescoes. The King's Road that we know and love is a far cry from the King's Roads original function as King Charles II's private passage from St James's Palace to Fulham!
---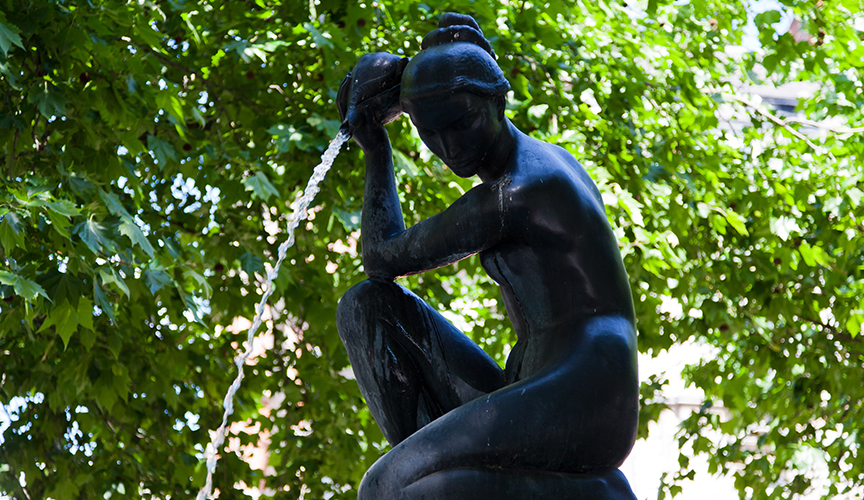 Green spaces in Chelsea
Chelsea is home to several open spaces and is particularly noted for the number of private garden squares serving the residents of Chelsea. Additionally, Chelsea is home to the Albert Bridge Gardens, Battersea Bridge Gardens, the Chelsea Physic Gardens and Chelsea Embankment Gardens. However, the most famous area of open space in Chelsea is the Royal Hospital Chelsea which also hosts the annual Chelsea Flower Show.
---

Chelsea transport links
Chelsea boasts an excellent location with convenient transport links. London Underground services are available at the following stations: Sloane Square (Circle and District lines, Zone 1), South Kensington (Circle, District and Piccadilly lines, Zone 1), Knightsbridge (Piccadilly line, Zone 1), Earl's Court (District and Piccadilly lines, Zone 1), Fulham Broadway (District line, Zone 2).
Additionally, Chelsea offers London Overground services from Imperial Wharf railway station and river services from Chelsea Harbour Pier. There is a good selection of bus routes in and around Chelsea.