ay Badiani is the Sales Manager of the North Kensington office of Marsh & Parsons, one of the longest established estate agents in North Kensington. The office sells and lets flats and houses in areas spanning North Kensington, Notting Hill, Kensal Rise, Kensal Green and the Queen's Park Estate. Jay believes it is diversity that makes his patch so popular with house-hunters. "The area has a fantastic variety of life," he says. "We are so close to all the action in Notting Hill and it's a very lively urban area, with the market on Portobello Road, and excellent places to eat on Golborne Road."
North Kensington's reputation as a bohemian haunt for fashionistas, media types and songwriters remains: Jimi Hendrix wrote Purple Haze at 167 Westbourne Grove, which was then painted purple. As such, "the area attracts a lot of people moving out from Kensington and Holland Park looking for a bit more house for their money. There are a lot of people in the arts and media living here, but it is becoming increasingly popular with people from the City too."
There are good Tube links into the City including Ladbroke Grove on the Circle line, access to Paddington station, and the Heathrow Express just a short walk away. North Kensington also offers a wide range of shops, boutiques, bars and fine restaurants, as well as parks and open spaces. Notting Hill Carnival, which was started by a social worker in 1965, is of course one of the area's best-known events.
The best local schools, according to the Good Schools Guide, include Bassett House School, Thomas Jones Primary School and Notting Hill Preparatory School. "Barlby Primary is also an excellent local state school," adds Jay.
Well-known residents of North Kensington have included David and Samantha Cameron, actor Joss Ackland, Sabrina Guinness, former girlfriend of Prince Charles, and Jade Jagger, who originally founded her now acclaimed jewellery store in the area.
---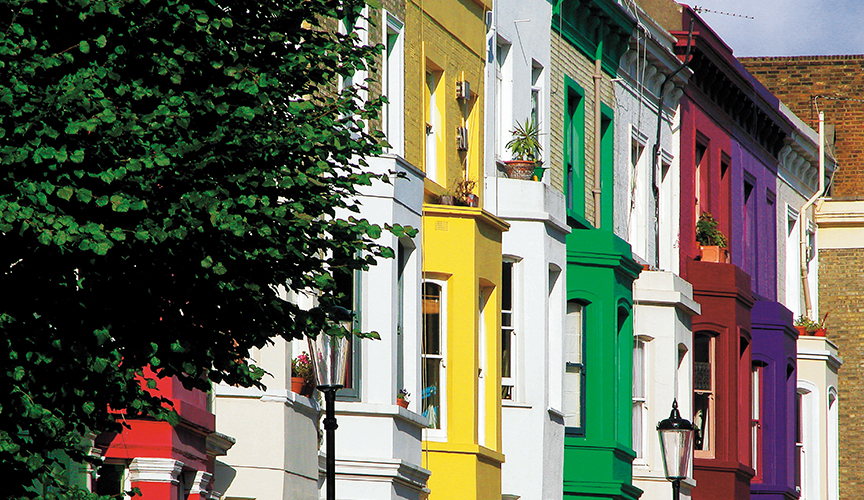 Property types in North Kensington
Property types in North Kensington are as diverse as the people who live in the area. Houses range from spacious Victorian villas to attractive railway-worker cottages. There's also a broad range of apartments, from modern new-build developments to charming period conversions.
---

Buying in North Kensington
What will you get for your money?

As one of North Kensington's premier estate agents, Marsh & Parsons sells a wide range of quality property across the area. Close to the Marsh & Parsons office on Lancaster Road W11, expect to see a broad range of properties on the grid streets running towards Westbourne Park Road and Portobello Market. These properties include, for example, a three-bedroom house in St Luke's Mews W11 or Alba Place W11 which will cost about £1.5-£2 million, a family-sized Victorian house in the Leamington Road Villas, which will weigh in around £4 million, and a one-bedroom conversion in St Luke's Road could fetch £750,000-£800,000.
The residential streets running east and west of Ladbroke Grove W10 are particularly popular. Compact studio flats in this W10 area range from £300,000-£400,000 and Victorian one-bedroom conversions on Bassett Road or Oxford Gardens W10 sell at around £550,000-£750,000 depending on size and specification. Larger two- and three-bedroom lateral conversions and maisonettes can range from approximately £1-£2 million depending on size and specification. On Bassett Road for example, Marsh & Parsons has recently sold a first floor two-bedroom unmodernised flat for £1.2 million.
Edwardian houses in the most popular streets, such as the St Quintin conservation area, a grid of streets off St Quintin Avenue, range between £2 and £3 million for a three- or four-bedroom terraced house. A large Victorian home on St Lawrence Terrace, for example, could fetch upwards of £3 million, or the rarely available double-fronted villas on Bassett Road or Oxford Gardens costing in the range of £8-£10 million.
Immediately to the north of Ladbroke Grove, Marsh & Parsons actively sells flats and houses in sought after Kensal Green and Kensal Rise, NW10. Prices for two-bedroom flats can range from £550,000-£800,000, whilst the ever-popular Victorian cottages in the Queen's Park Avenues conservation area will cost between £750,000 and £1 million. In Kensal Green, there are a variety of Victorian and Edwardian family houses available between £1-£1.4 million, depending on size and location.
---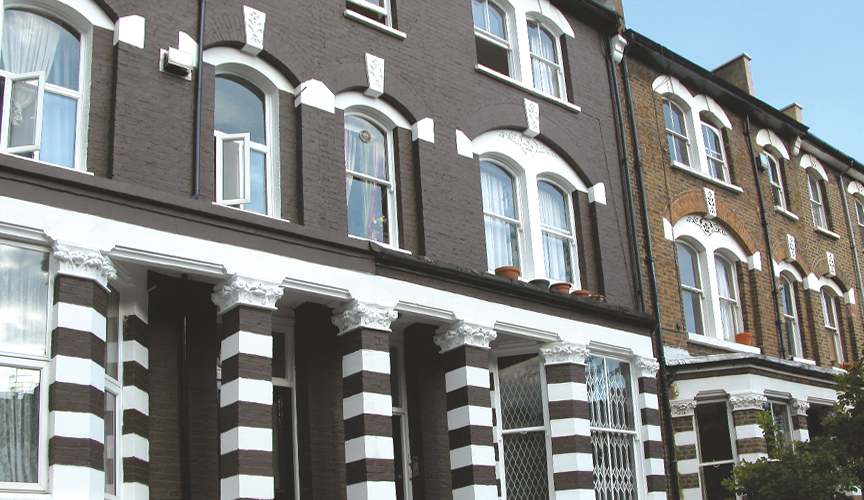 Renting in North Kensington
What will you get for your money?

"The price of a studio flat to rent starts at £240pw," says Lettings Manager Rupert Osborne. "There are a lot of Victorian conversions in streets like St Helen's Gardens W10, which is ten minutes' walk from Ladbroke Grove Tube station." One-bedroom flats to rent range from £300 to £425pw in Cambridge Gardens and Oxford Gardens in W10.
Tenants looking for a two-bedroom flat to rent through Marsh & Parsons can expect to pay upwards of £450pw in roads such as Chesterton Road and Bassett Road. A three-bedroom house with a garden starts from £900pw in the area, with family homes in the St Quintin conservation area regularly achieving over £1,300pw.
The Queen's Park Estate is particularly popular for its small cottages and two bedrooms are available from £450pw. Prices change further in Kensal Rise NW10, where a one-bedroom conversion flat to rent starts at £300pw, and three-bedroom houses with gardens are available to let from £700pw.
Notting Hill, on the other hand, is pricier and Marsh & Parsons has one-bedroom flats to rent here from £375pw , all the way up to four-bedroom houses from £1,250pw.
---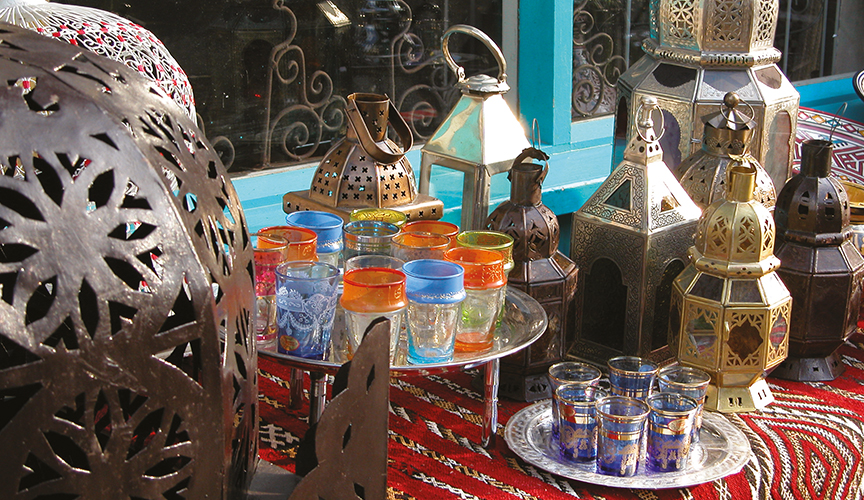 Discover more
North Kensington offers a plethora of shops ranging from La Plaza, a sumptuous deli on Portobello Road to Books for Cooks, which is an entire bookshop dedicated to nothing but eating! The area is renowned for its fashion and Paul Smith and Tonic are among its most popular boutiques. North Kensington further benefits from being within easy reach of the recently opened Westfield shopping centre.
There are also gyms, a leisure centre and a climbing wall, as well as a range of great pubs and restaurants serving food from all corners of the globe.
Pizza East on Portobello Road, just off Golborne Road, is very popular and the acclaimed Metropolitan serves progressive modern cuisine. The Dock Kitchen, an extension of Tom Dixon's warehouse and overlooking Regent's Canal, is at the north end of Ladbroke Grove. We also recommend the Elgin, a pub on Ladbroke Grove, W11 which accommodates all visitors, from those who just want to sit and watch the world go by in their large bay windows; to those who want to test their gin tasting skills by sampling their Gin Palace, which has 22 varieties to tickle your fancy. For more informal dining, The Grove Fish Bar comes highly recommended.
As one of the premier estate agents selling homes in the area, Marsh & Parsons prides itself on its local know-how and we are able to supply a variety of local information including the cost of a resident's parking permit, details of rubbish collection and where to find the nearest bank, florist or locksmith.
---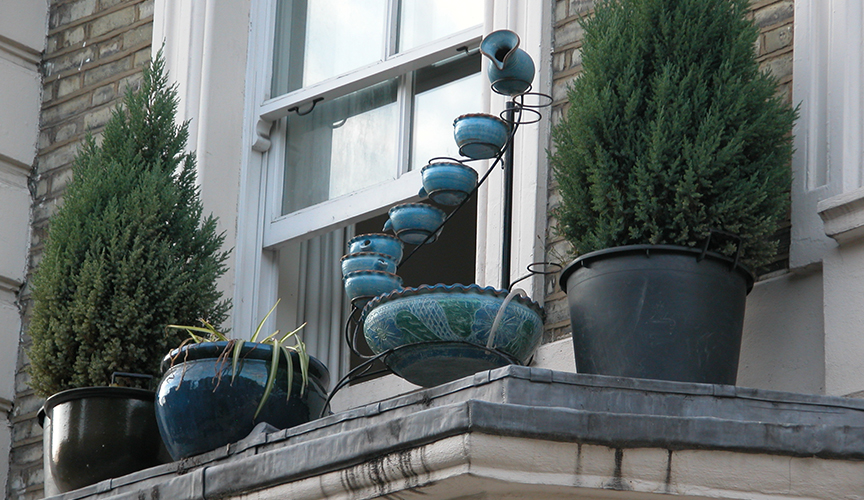 Green spaces in North Kensington
North Kensington offers access to some great open spaces. The lovely Avondale Park, which opened in 1892, combines attractive formal gardens with childrens play areas, sports areas and a small wildlife section. Nearby, Holland Park offers 22.5 hectares of gardens which contain not only childrens play areas and sports facilities, but also a café, large areas of woodland and the beautiful Japanese Kyoto Garden.
Wormwood Scrubs may be better known as a prison, but it is in fact a huge park with its own stables, and Little Wormwood Scrubs is another open space popular with dog walkers and families, as it has a new children's playground. Meanwhile, the acclaimed Kensington Gardens are a short distance away which, covering 111 hectares boasts Kensington Palace, beautiful Italian Gardens and the reputed Serpentine Gallery.
---

North Kensington transport links
There is a good selection of transport in North Kensington including London Underground services from the following stations: Ladbroke Grove (Circle and Hammersmith & City lines, Zone 2), Latimer Road (Circle and Hammersmith & City lines, Zone 2), Westbourne Park (Circle and Hammersmith & City lines, Zone 2).
Paddington station is also close by with London Underground links on the Bakerloo, Hammersmith & City, Circle and District lines, while it also offers National Rail services and the Heathrow Express.
The road links are superb, with the A4 and M4 taking drivers west to Heathrow or east into central London while there are also excellent bus links.