There are many areas of London that call themselves villages, but Barnes is one of the few that truly deserves the title. At its heart is a duck pond, surrounded by pretty cottages, large houses, boutiques, pubs, cafés and independent shops. Mums pushing prams, families walking dogs and children feeding the ducks are a common sight in this vibrant little village that isn't far away from central London – Waterloo is 22 minutes by train and Hammersmith is 10 minutes on a bus.
"Many of our clients are people who have lived in Barnes for years," comments Paul Price, Director of Marsh & Parsons' Barnes office. "They begin by investing in one- or two-bedroom flats; a natural progression is then to a small house or Little Chelsea cottage, upgrading then to a substantial four- or five-bedroom house for a growing family. Once children begin to fly the coup, downsizing within the area is a popular move. Very rarely will people leave Barnes entirely – once you have experienced the unique village atmosphere of Barnes it is difficult for other areas to compare."
"Barnes is very attractive to overseas tenants with young families who relocate to London for work," says Rupert Osborne, Senior Lettings Manager. "As well as the English village life, there are excellent schools in the area, and both Heathrow and central London are easy to get to. Renting a bit further out from the centre of town also has the advantage of giving tenants a lot more for their money. There are also big local employers, such as Bectel and Disney in nearby Hammersmith, and many of Marsh & Parsons clients here are corporate tenants.
According to figures from lettings agent Marsh & Parsons, the rents in Barnes have been rising by about three per cent a year and the quintessential village atmosphere of Barnes is one of the main attractions, together with the very high standards of local state schools, including Barnes Primary School. Local residents include Anneka Rice, Tim Henman, Robert Pattinson, comedienne Jan Ravens, and Pete Tong. There's also a large Swedish population in the village attracted by the Swedish school.
As one of the premier estate agents selling properties in the SW13 area, Marsh & Parsons prides itself on its local know-how. From the best schools in the area, to the finest boutiques bars and restaurants and the cost of a resident's parking permit, agents at Marsh & Parsons have their finger firmly on the local pulse.
---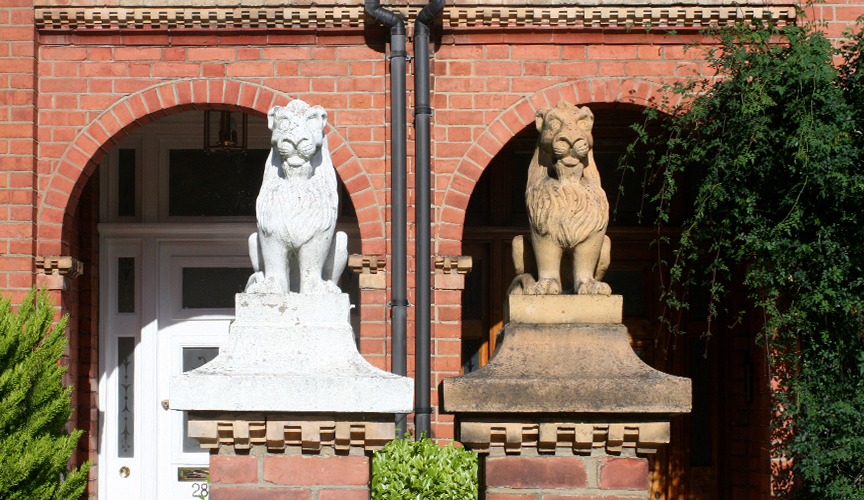 Property types in Barnes
Houses and flats for sale and to let through Marsh & Parsons range from the urban conversions at Harrods Village, to pretty cottages in Little Chelsea. There are also a lot of five-bedroom Victorian villas, especially popular with growing families. Additionally, some of London's oldest riverside properties can be found in Barnes with The Terrace offering a wealth of Georgian mansions.
---

Buying in Barnes
What will you get for your money?

As one of Barnes' most popular estate agents, Marsh & Parsons have an intimate knowledge of the area. A first-time buyer will need at least £400,000 to buy a studio or one-bedroom conversion flat, and for two bedrooms in SW13, prices range between £500,000 and £850,000. You could expect to pay upwards of £850,000 for a three-bedroom apartment in the exclusive Barnes Waterside.
North Barnes offers a cluster of roads; Nowell, Stillingfleet and Boileau – where modern, newly-built houses are available, usually with off-street parking and sizeable gardens. North Barnes is equidistant from Barnes village and Hammersmith, where house prices on average are lower than those of a period style closer to the village. The style of property here is more modern and three-bedroom homes sell from £900,000. The desirable area of Little Chelsea, just off White Hart Lane, offers delightful period cottages; two-bedroom cottages start from £950,000 and for three-bedroom properties with side extensions and loft conversions, anticipate spending around £1.35 million.
A select group of streets off Barnes High Street, namely Cleveland, Cambridge and Stanton, offer four-bedroom Victorian houses ranging between £1 million and £1.65 million. Four-bedroom houses built in the 1920s and 1930s usually found around Ferry, Suffolk, Parke and Lowther start at about £1.6 million and can range up to £3 million. Castlenau and Lonsdale Road are two prime roads boasting the largest houses available in Barnes and you can expect asking prices around the £4 million to £6 million mark for a six-bedroom house here. Popular roads in Barnes Village are Meredyth, Rectory, Bellevue and Elm Grove where you can expect to pay between £1.8 million and £2.4 million for four to five-bedroom Victorian and Edwardian houses. Roads such as The Crescent, Hillersdon, Melville, Westmoreland and Baronsmead offer a variety of red brick and Lion houses, selling through Marsh & Parsons for between £2.5 million and £4 million.
---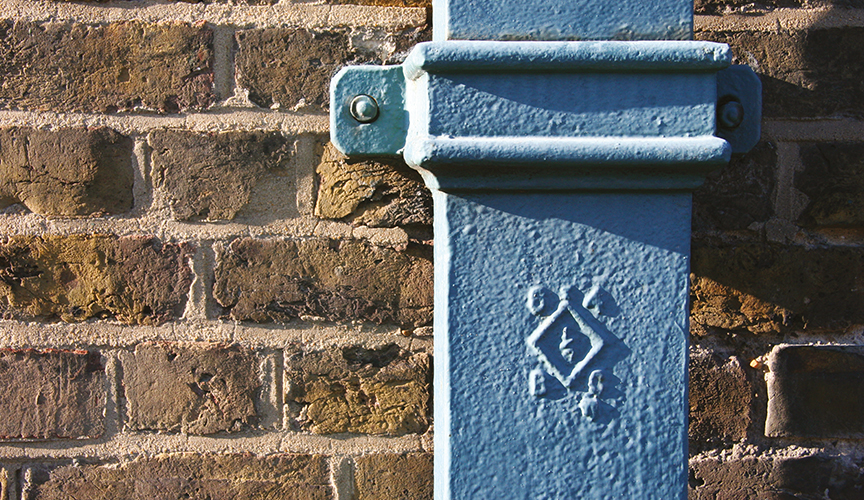 Renting in Barnes
What will you get for your money?

Studio flats rent from £1,100pcm, and one-bedroom flats cost from £1,300pcm, with two-bedroom flats letting for between £1,700-£2,200pcm in SW13. In the popular enclave of Little Chelsea, three-bedroom cottages are available to rent through estate agent Marsh & parsons generally for about £3,000-£3,300pcm. The biggest family houses, with four or five bedrooms, can let for anything between £4,500 and £7,000pcm.
---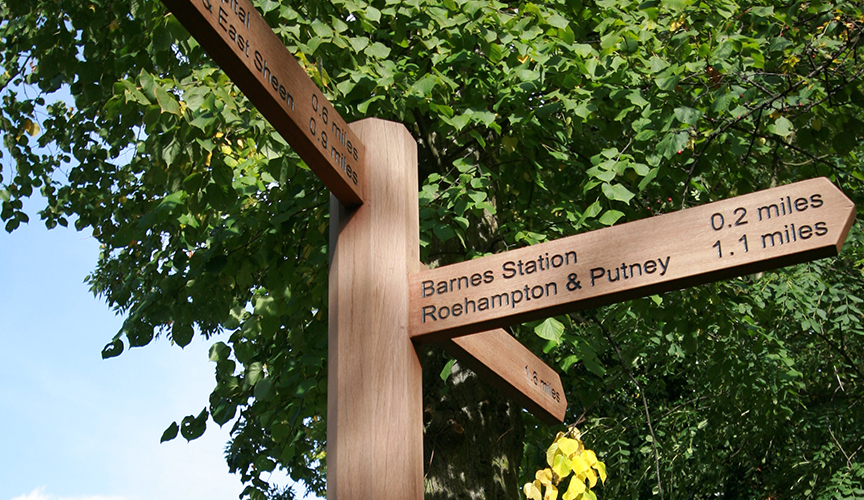 Discover more
The village dates back to the Domesday Book, or 1086, when it was an agricultural centre. Today it is best known for its wetland centre, and wonderful restaurants including Sonny's and Riva, as well as offering a range of gastropubs, including the ever-popular Sun pub, just across the road from the pond. The Bulls Head has been famed for its jazz since the 1950s and Humphrey Littleton, Ronnie Scott and a host of other big names have all played there. Theres a gig on every night and the bar prices are excellent, as is the Thai cuisine.
Food shopping in the village is excellent, with not only a Saturday farmers' market but also J Seal Butchers, The Real Cheese Shop, The Parish Bakery, Sonny's Food Shop, The Barnes Fish Shop, and Two Peas in a Pod. Other local boutiques include The Blue Door, which specialises in Swedish furnishings, The Barnes Bookshop, and the highly recommended Dining Room Shop.
Media and the arts are a big part of village life here and, as well as a theatre. Barnes is also home to the Olympic Studios, the second largest recording studio in London after Abbey Road, where Pete Doherty can regularly be spotted outside. The great outdoors is one of Barnes' most attractive features and as well as the Common and the Wetland Centre, Barnes has the river and the Isabella Plantation in nearby Richmond Park, where beautiful azaleas, which form part of the National Collection, and rhododendrons bloom in April and May.
The village is green to its core and the council operates a Smart Sack recycling system for residents' rubbish and recycling bins abound in Barnes.
---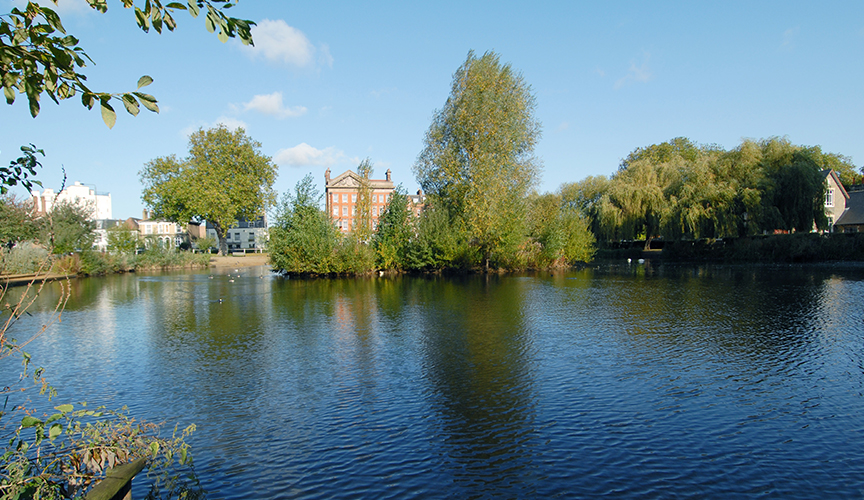 Green spaces in Balham & Clapham South
The beautiful Barnes Common presents the closest area of green space in SW13, while the Barnes Wildfowl and Wetlands Trust is a Site of Special Scientific Interest, and an important local nature reserve. Just a short distance away is Richmond Park, which is the largest open space in London covering over 1,000 hectares! Richmond Park is one of the most significant Royal Parks and, along with its abundance of amenities and recreational space, is famous for the deer that reside in the park as a reminder of its original function as a deer-hunting park.
---

Barnes transport links
With its village feel, Barnes also offers convenient National Rail links to Clapham Junction and Waterloo, while Hammersmith Broadway is a short distance away offering London Underground services. Transport links include: Barnes railway station, Barnes Bridge railway station, Hammersmith (Piccadilly, District, Hammersmith & City and Circle lines, Zone 2).