Battersea's transformation, from one of the most down-at-heel parts of London into one of the most popular residential addresses, is one of the most remarkable in the capital. So unpopular was Battersea in Victorian times that its station – the UK's busiest railway hub – was named Clapham Junction even though it sits squarely in Battersea, with planners deciding that it would be more prestigious to name it after its then more salubrious neighbour.
Charlie Streatfeild, Associate Director and Sales Manager at Marsh & Parsons in Battersea, claims the area is one of the friendliest parts of London. "If you don't know London it's a great place to move into – if you spend a day on Northcote Road you will make friends straightaway. In the prime streets of Dents Road, Gorst Road and Blenkarne Road SW11, residents hold an annual dinner and recently clubbed together to install CCTV cameras to improve security in their streets, and have an email system to keep in touch.
There are many other attractions in Battersea including the low level of council tax, with Wandsworth having the second-lowest council tax bills in the country. "The reason," says Streatfeild, "is that every train passing through Clapham Junction station has to pay a levy to the council, and that money keeps bills down."
Battersea is one of the most popular places to live for young professionals, and four out of every 10 residents are aged between 20 and 34. However, schools in Battersea are a big attraction and its popularity with young families has earned it the nicknames Nappy Valley and Pram Springs. There are good local state schools located 'between the commons', including Belleville School and Honeywell School, both achieving results much higher than the national average.
Celebrities enjoy Battersea life too. Celebrity chef Gordon Ramsay lives next to Wandsworth Common SW18, while Johnny Vaughan lives nearby on Elsynge Road. Other famous residents include Bob Geldof and Dannii Minogue, and in the past Battersea claimed William Wilberforce as one of its most famous and influential residents.
---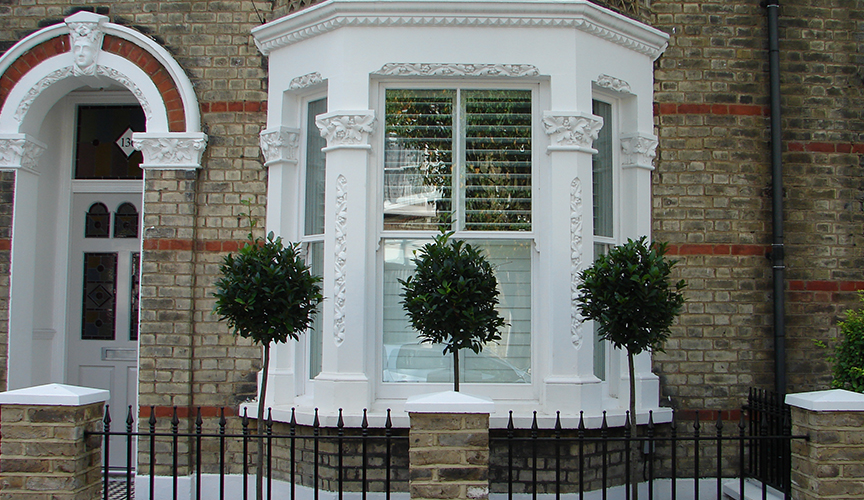 Property types in Battersea
As a popular residential area, there's a range of property types in Battersea. With a wealth of beautiful Victorian and Edwardian period conversions, there is also a good selection of complete period buildings and Victorian villas, with some of the most popular overlooking the commons. In contrast to the many attractive period buildings, there are an increasing number of contemporary developments, including the waterfront Montevetro building and Norman Foster's Albion Riverside.
---

Buying in Battersea
What will you get for your money?

As one of Battersea's most popular estate agents, Marsh & Parsons has flats and houses for sale in the area commonly referred to as Between the Commons; being situated directly between Clapham and Wandsworth Commons. The office also sells property further afield, on the river and around Battersea Park.
Prices are far lower than in neighbouring Chelsea, which is just across the river, with flats starting at around £400,000 for a studio flat in a Victorian conversion, in Webbs Road for example, rising to roughly £750,000 for a two-bedroom flat on Kelmscott Road SW11. Two-bedroom flats, with gardens or terraces, can sell for £800,000 or more.
Most of the houses and flats in the area were built by the Victorians and Edwardians, although in the 1980s riverside flats sprung up as house-hunters and developers were priced out of Chelsea. Among the biggest waterside developments are Montevetro, designed by Richard Rogers and Norman Foster's Albion Riverside. The newest, and biggest, is Chelsea Bridge Wharf, where one-bedroom flats sell for upwards of £650,000.
The most popular apartments are Victorian and Edwardian conversions, and the most sought-after location is around Battersea Park and Between the Commons. On Northcote Road SW11 for example, two-bedroom conversion flats sell for between £500,000 and £750,000, popular because of its proximity to Wandsworth Common and the excellent local shops. The price of a three-bedroom cottage on the popular Shaftesbury Estate start at about £800,000 and in Little India – so-called for its street names of Kabul, Kandahar and Afghan – a three-bedroom house will sell for upwards of £1 million.
Among the most sought-after addresses is Thurleigh Road, SW12, where Victorian and Edwardian houses range in price from £2 million to £5 million; the most expensive being large double-fronted villas with back gardens more than 60 feet long.
"People who move to Battersea usually come here as young professionals and buy a one-bedroom flat, then find a partner and buy a bigger flat, and then move into a house when they start a family," says Streatfeild. "Few people move away from Battersea unless it is further out into the country".
---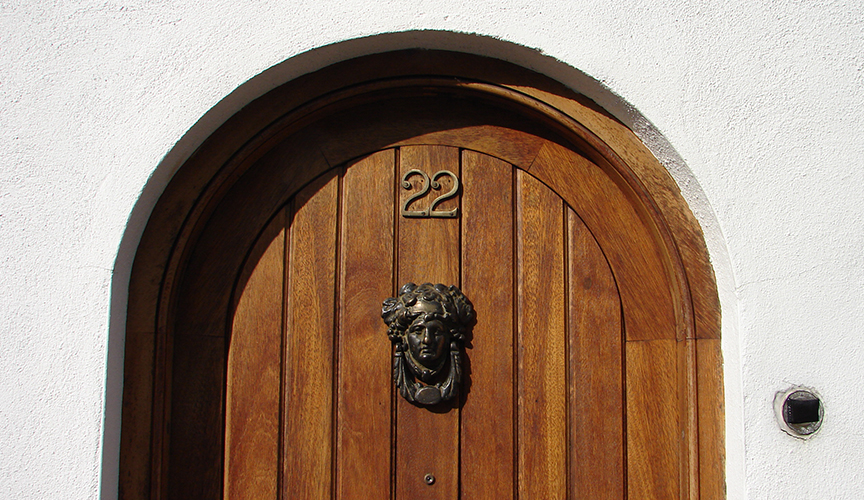 Renting in Battersea
What will you get for your money?

The price of property to rent in Battersea starts at about £250pw for a studio flat in a Victorian conversion, rising to £375pw for a one-bedroom flat – or £400+ for one with a garden. Two-bedroom properties cost between £395pw and £595pw depending on size, condition and whether there is any outside space. Exceptional ones can reach up to £695pw.
Three-bedroom flats tend to let for between £550 and £695pw and three-bedroom houses start at around £625pw for the smaller Shaftesbury cottages, rising to £750pw for the Victorian Between the Commons houses. Four- and five-bedroom houses mainly let between £800 and £995pw; the number of bedrooms, whether the kitchen side return or has been extended, and the overall condition all playing a part in deciding the price. If the basement has been converted you can expect to pay in the early- to mid-thousands each week, and the larger houses on roads such as Clapham Common West Side and Thurleigh Road fetch anywhere from £1,250 to £1,600pw.
---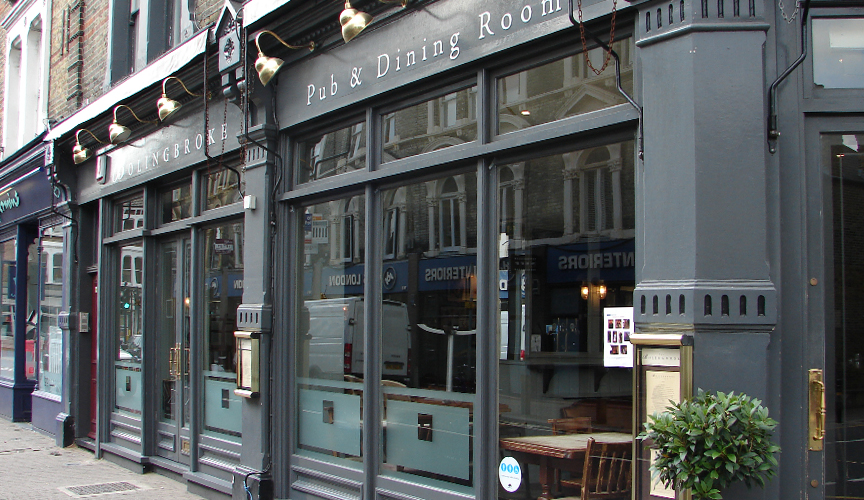 Discover more
While Battersea is well known for the iconic Battersea Power Station and the established Battersea Cats and Dogs Home, it is also synonymous with live music, drama and dance. Battersea Arts Centre is a hive of cultural activity, the first Jongleurs comedy club opened on Lavender Hill SW11, and the Royal Academy of Dance is located in Battersea Square.
The Michelin-starred Chez Bruce on Wandsworth Common is one of London's finest restaurants, and also one of many excellent eateries in the area. The Battersea Barge on Nine Elms Lane SW8 hosts jazz nights and is a popular drinking spot, if you can get used to the motion of the river at high tide. Additionally, Bunga Bunga on Battersea Bridge Road is popular for its pizza and karaoke nights – Prince Harry has even paid a visit to this restaurant!
Battersea makes a strong effort to mirror the shopping offered by neighbouring Chelsea, and there are many boutiques opening on the now-trendy Northcote Road to tempt shoppers and, as well as independent retailers, a growing number of high street names are also opening branches there. More and more cafés, delicatessens and artisan bakeries, such as Gail's and the Lighthouse Bakery, are also popping up around the area, providing a lovely way to while away a lazy afternoon.
As your local estate agent Marsh & Parsons prides itself on its local knowledge, and staff at our Battersea office are a mine of useful information for homeowners – from the day rubbish is collected, to the cost of a parking permit and even the name of a good dentist, they have their finger on Battersea's throbbing pulse.
---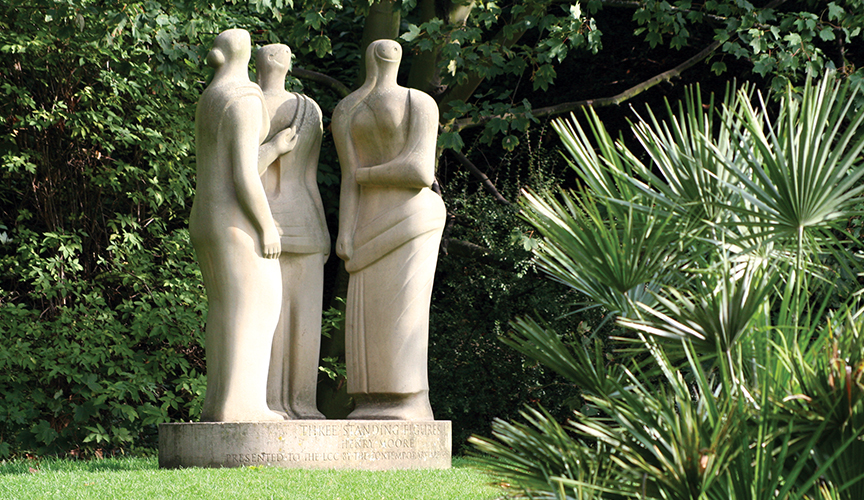 Green spaces in Battersea
There is a wealth of green, open spaces in and around Battersea, with Battersea Park offering playgrounds, boating, bowls, cricket, fishing and a wonderful children's zoo set in the attractive green space of the park. Battersea Park also offers contemporary art exhibitions and art fairs.
Battersea is ideally located for the open spaces of both Wandsworth Common and Clapham Common, which provide recreational and sporting activities, as well as simply an attractive setting for a long walk.
---

Battersea transport links
While there is a limited London Underground service in Battersea specifically, there is a great selection of London Overground links from: Clapham Junction, Battersea Park station, Queenstown Road station, Vauxhall station.
The nearest London Underground service from Northcote Road is Clapham South on the Northern line. The nearest Underground to Battersea Park is Vauxhall, on the Victoria line.