Marsh & Parsons' Holland Park office is one of our biggest, and demand for flats and houses for sale and to let is at an all-time high. The benefits, and beauty, of living in Holland Park are obvious and it is no wonder that plenty of celebrities, including Simon Cowell, Brian May, Sir Richard Branson, Annie Lennox and Michael Winner have or currently do live here. We also sell properties to high-flying City executives, captains of industry and foreign nationals, lured to Holland Park by the high quality of property for sale and the attractions of the area.
A major attribute of the area, according to George Baskerville, Associate Director, are the excellent schools in Holland Park, with the best including Norland Place School and The Cardinal Vaughan Memorial School. Additionally the green spaces of the park itself, and the excellent transport links via the Central and Jubilee lines to the City and Canary Wharf, make Holland Park a sensible choice for many-a-young professional. These factors, along with the friendly community atmosphere of Holland Park, make it one of London's most attractive residential areas. Impressive restaurants, such as The Academy and the fabulous Julies, as well as a host of shops and boutiques, further add to the charm of Holland Park.
The area takes its name from Holland House, built in 1605, named after the Earl of Holland who owned much of the land in the area. House prices have risen dramatically since then, with certain properties reaching in excess of £50 million.
---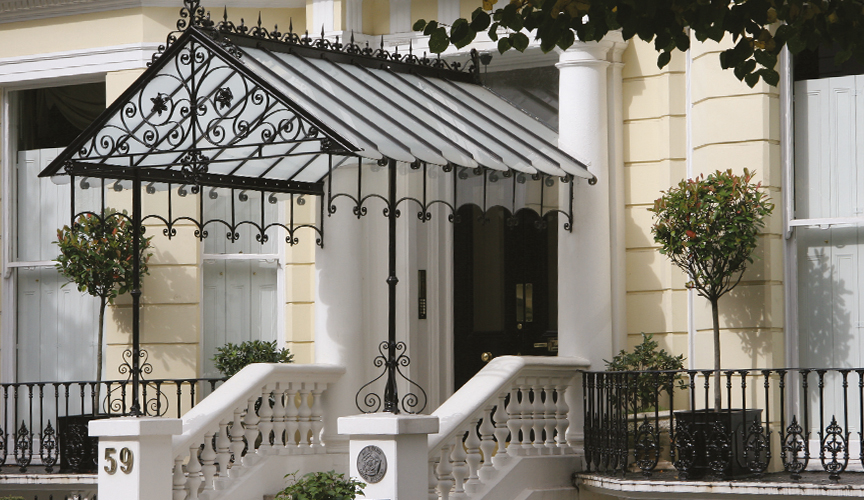 Property types in Holland Park
With a diverse selection of property types in Holland Park there are a few common, notable features to highlight. The Grade II listed street, Royal Crescent, offers two curved-facing crescents of terraced houses, overlooking stunning communal gardens that were inspired by its namesake in Bath. It remains in excellent condition with four storey, stucco-fronted properties, with striking porticoed entrances. In addition, Holland Park and the W11 area offer a host of similar stucco-fronted period houses and Victorian terraces with some remaining as entire houses, and others being converted into spacious period apartments.
---

Buying in Holland Park
What will you get for your money?

Studio flats for sale are rare and when they do come onto the market they fetch upwards of £350,000. There are plenty of Victorian converted flats and mansion blocks for sale through Marsh & Parsons, one of Holland Park's premier estate agents. On Holland Road W14, there are one-bedroom flats for sale from £425,000 and two-bedroom flats sell from £600,000. In the mansion block of Oakwood Court W11 a one-bedroom flat, covering 700 sqft, will sell for up to £900,000. In Grove House, on Addison Road W14, prices are marginally lower, and an unmodernised one-bedroom property will sell for £650,000 – you can expect to pay around £750,000 for a one-bed in good condition.
Marsh & Parsons also sells new-build properties, and a one-bedroom apartment should achieve around £410,000. Few flats in the area come with their own parking space, but the price of a permit is reasonable, ranging from £117 to £207pa, depending on vehicles' emissions ratings, and entitles residents to park almost anywhere in the Royal Borough of Kensington & Chelsea. Two-bedroom flats on Holland Road W14 start at about £550,000, and on Elsham Road and Russell Road W14, which have excellent transport links, prices start at about £600,000. In more desirable areas, such as Clarendon Road W11, a two-bedroom flat will achieve approximately £950,000.
This extremely affluent area has not always been so grand; Holland Park's Pottery Lane, the site of an old brickworks, used to be known as Pigswill Lane and, as a den of iniquity, was a home to cock-fighting. Today however, two-bedroom cottages on this lane sell for around £875,000.
For a house, prices start at approximately £1 million in Holland Park, where you can buy a two-bedroom 1970s house with a garage on Walmer Road W11. A former worker's cottage on Avondale Park Gardens W11, covering 1,100 sqft recently sold, after sealed bids, for £1.017 million through estate agents Marsh & Parsons. In Queensdale Walk W11, a small two-bedroom mews house will sell for £1.25 million and for something larger, period houses on Portland Road sell for anything from around £2.7 million up to £10 million. For the very best addresses you can expect to pay a lot more. On Addison Crescent W14, where Simon Cowell has a home, prices start at about £8 million, and prices in Ilchester Place W14, which backs on to Holland Park, are even higher. Marsh & Parsons recently sold a 4,000 sqft house on Clarendon Road for £12 million. On the garden squares, such as Elgin Crescent W11, prices range between £9 million and £12 million for a 4,000 sqft house. In the heart of Holland Park, however, Sir Richard Branson paid £26 million for his home.
---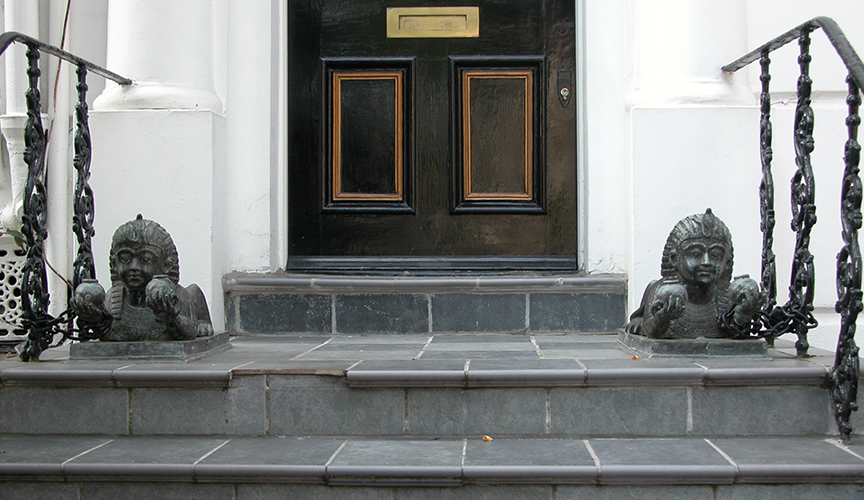 Renting in Holland Park
What will you get for your money?

The rental market starts at around £300pw, for which you can rent a studio flat on Elsham Road, close to High Street Kensington and Shepherd's Bush. A typical one-bedroom flat in a period conversion, like those found in Blenheim Crescent W11, will rent at a level between £425 and £550pw and at Norland Square W11, for those with access to communal gardens, we have seen one-bedroom apartments secure as much as £650pw. Two-bedroom flats around 600-700 sqft available to rent in a conversion on Holland Road or Upper Addison Gardens can let for between £480 and £575pw, but in Oakwood Court W11 the rent can be upward of £800pw. Rent for those lateral spaces found in the Holland Park Villas can range significantly but it's rare to find a two-bedroom apartment, around 1000 sqft, for less than £1,000pw.
Houses to let start from about £700pw on Hippodrome Mews W11, rising to £895pw for a two-bedroom house in Abbotsbury Close W14, and in Woodsford Square, moments from Addison Crescent where Simon Cowell has a home, rents start at about £1,600pw, often climbing to £2,000pw depending on the standard of finish. On Abbotsbury Road W14 four-bedroom family houses, which are very popular with financiers from America and Italy, let for between £1,800 and £2,500pw. For five-bedroom houses to let in Holland Park, estate agent Marsh & Parsons markets homes on Lansdowne Road at around £4,500pw.
---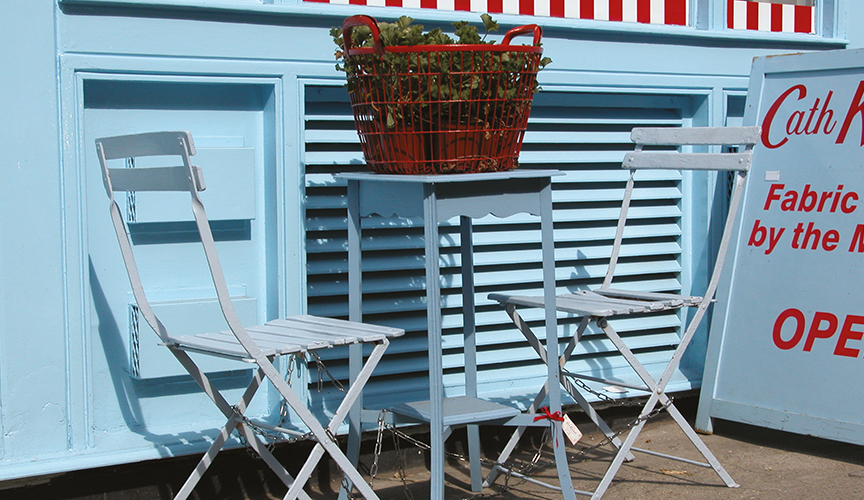 Discover more
Holland Park itself is not only a haven for families and dog walkers but also for music fanatics, thanks to its well-renowned opera which runs about 50 performances a year. Avondale Park has tennis courts and riding stables, and Kensington Leisure Centre has squash courts, five-a-side pitches and a gym. For those seeking a slightly more leisurely pursuit, the area is blessed with wonderful boutiques and delis, including Lidgates, a local butcher which has been running for 165 years and sells 30 different types of sausage.
Restaurants of note include The Belvedere, which was once the summer ballroom to the Jacobean mansion standing in the middle of Holland Park, but now sells superb cuisine in delightful surroundings. There are plenty of pubs and gastropubs in the area too, including The Mitre, which has an extensive menu and a wide variety of lagers on tap; and The Ladbroke Arms which sells real ale and has a very long wine list, and an impressive selection of single malts.
Holland House and the surrounding grounds that we now know as Holland Park have had an eventful history, from heralding social and political intrigue, to a 19th century feature in Harper's New Monthly Magazine as a host for the contemporary social and literary glitterati. The area also fell victim to WWII bombing that left the original Holland House devastated, leading to a Jacobean-style renovation that resulted in the House we know today. The legacy of Holland House now sees it operate as the London Holland Park youth hostel, with an exhibition space in The Orangery and a gallery space in the former ice house. The summer really brings Holland House to life as it acts as the backdrop to summer festivities including the Opera Holland Park Season and the grounds further provide sporting facilities, including a cricket pitch, football oval and six tennis courts.
As one of the premier estate agents selling properties in the Holland Park area, Marsh & Parsons prides itself on its local know-how. From the best schools in the area to the finest boutiques, bars and restaurants, and the cost of a resident's parking permit, agents at Marsh & Parsons have their finger firmly on the local pulse.
---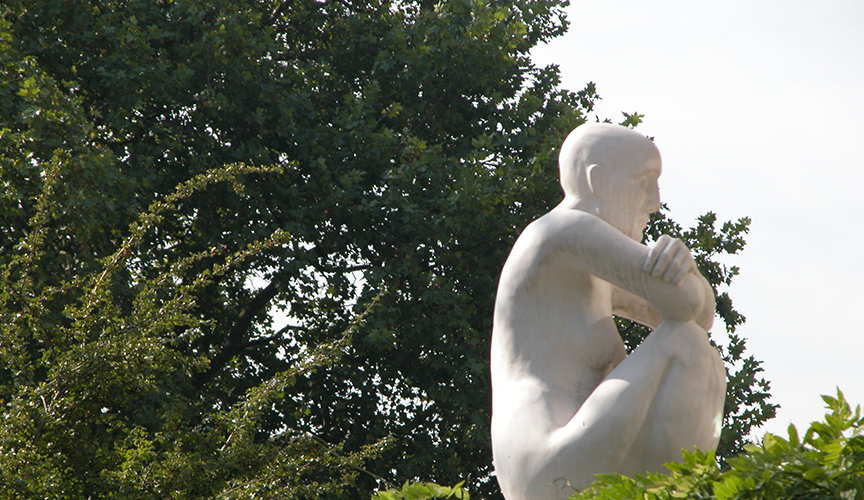 Green spaces in Holland Park
The green areas of Holland Park itself form the most significant parkland in the area. With 22 hectares, Holland Park is considered one of the most relaxing and romantic of the London parks. The park is divided into three different areas with the central area focused around the ruins of Holland House, the northern part being largely woodland, and the southern area used for sport. The Japanese Kyoto Garden forms one of the more unusual, but well-loved and beautiful areas of Holland Park. Avondale Park also offers a moment of calm greenery in the area which, in addition to the beautiful and vast open spaces of Kensington Gardens and Hyde Park, complete the open spaces in this popular enclave around W11 and W14.
---

Holland Park transport links
There are excellent transport links in Holland Park including London Underground services from the following stations: Holland Park (Central line, Zone 2), Notting Hill Gate (Central, Circle and District lines, Zone 1), Ladbroke Grove (Hammersmith & City line, Zone 2).
The road links are superb, with the A4 and M4 taking drivers west to Heathrow or east into central London and bus links are also first class.