Located in North West London, Willesden Green is a thriving suburb surrounded by Dollis Hill, Cricklewood, Kilburn and Queen's Park. With it's convenient transport links to central London, the City and Canary Wharf, Willesden Green attracts both young professionals and families who appreciate the area's sense of community and old London charm.
Dating back to 939 AD, Willesden, meaning 'hill of the spring' was originally a place of pilgrimage. The population grew rapidly after the arrival of the Metropolitan Railway station in 1879 and became a middle-class suburb with many Victorian maisonettes and villas dating from this time. The area underwent a huge transformation during the First World War, changing to a working-class demographic, with a rapid expansion in flats and housing. Nowadays, Willesden is known as an up-and-coming London area, and is renowned for its cultural diversity.
Willesden Green is celebrated for its diverse community feel; walk around the area and you will be struck by the number of independent shops, restaurants and businesses Willesden boasts, including the incredible treasure trove that is Willesden Salvage. Families are also attracted to the excellent schools, and access to parks and green spaces such as Gladstone Park, Roundwood Park, King Edward VII Park, and the charming Mapesbury Dell.
Over time, the area has also attracted a wealth of celebrity residents and is famed as the inspiration and background to several of Zadie Smith's novels – herself a Willesden resident.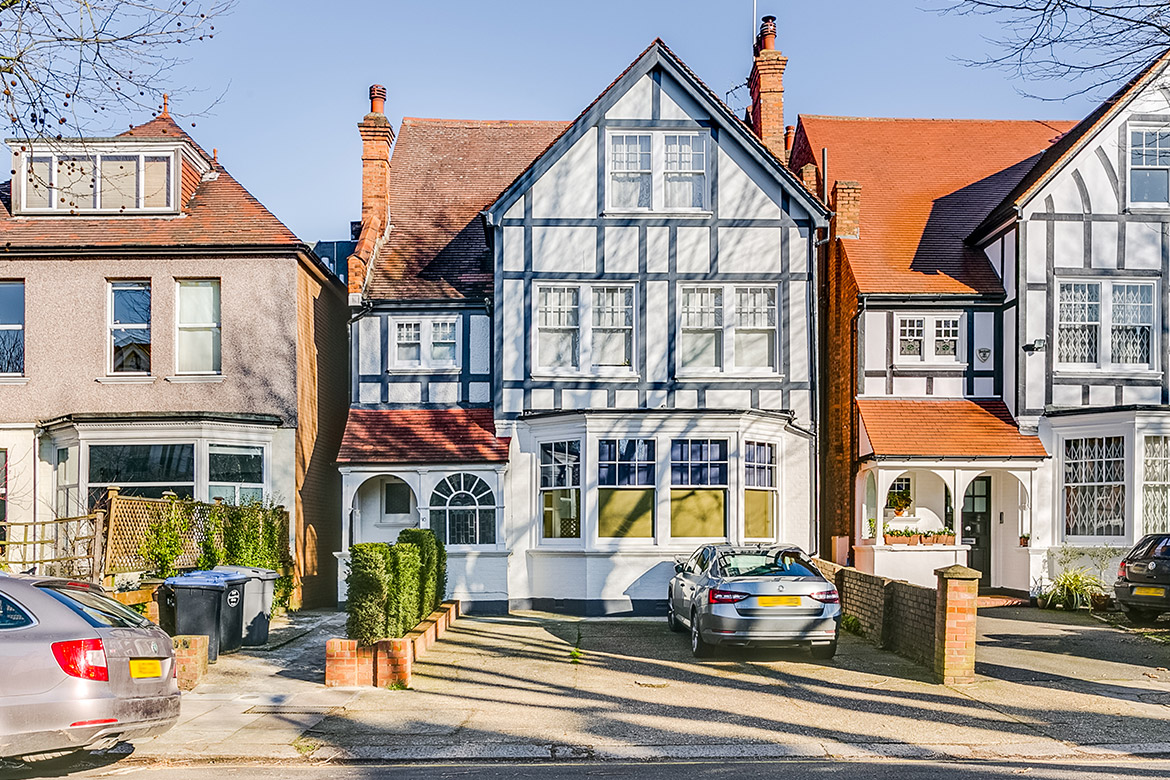 Property types in Willesden Green
The area features charming tree-lined streets and is famous for it's terraced, period homes. These large properties, sometimes up to seven bedrooms, are in high demand with families and always attract a great deal of attention. From grand Victorian homes located in the quiet, tree-lined streets of the Mapesbury Conservation Area and 1930s family homes in Dollis Hill with views over London and Gladstone Park, to Victorian maisonettes and conversions, there is a range of property types in Willesden Green to suit every taste.
In contrast to the historic period buildings, there are a large number of high-quality new developments in the area, offering contemporary living and attracting a multitude of young professionals.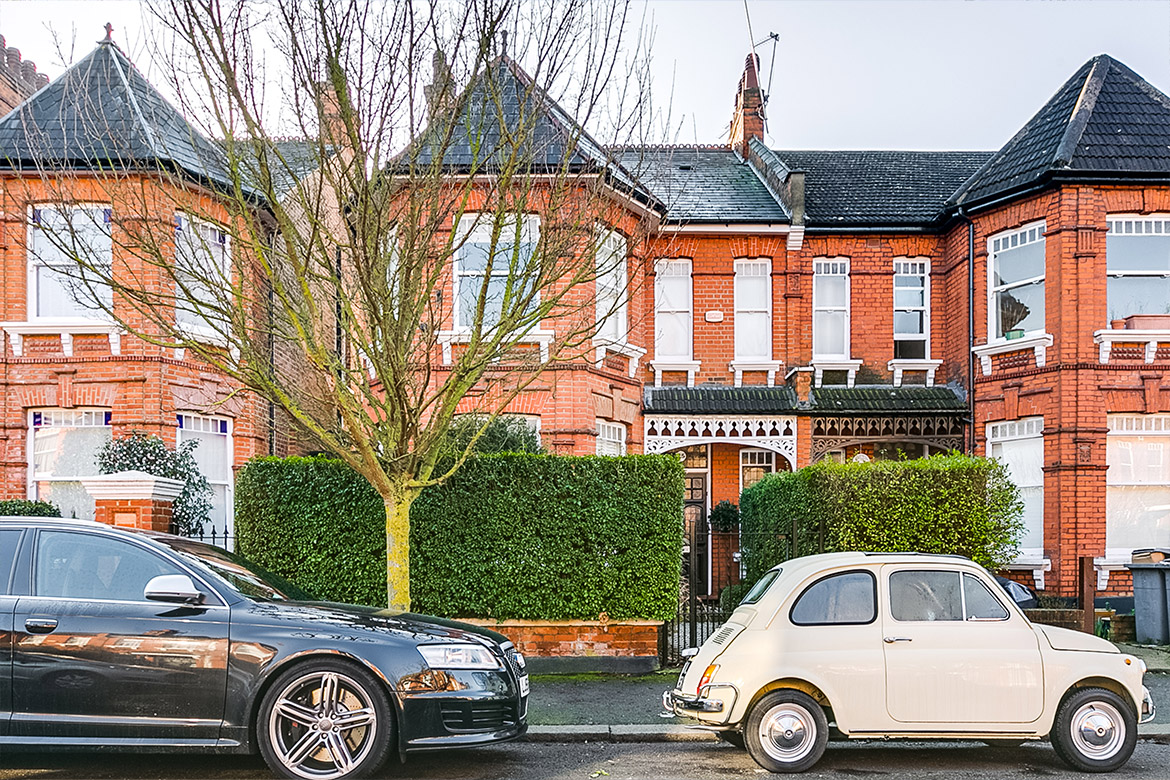 Buying in Willesden Green
What will you get for your money?
Property prices in Willesden Green vary greatly depending on the property type and area you are looking in. The average sold price in Willesden Green has increased by 5% over the last year and is now around £640,000.
One-bedroom properties start at around £300,000, however increase to over £500,000 for apartments in modern developments.
Two-bedroom apartments start at £300,000 for new build blocks, with period terraces closer to £400,000 and refurbished maisonettes in popular Kilburn fetching around £600,000. Larger properties in Brondesbury can reach as much as £800,000.
Family homes located on tree-lined streets are rare, starting at £1 million in areas such as Gladstone Park and Dollis Hill, and fetching over £3 million in the highly desirable streets surrounding Brondesbury Park station.
Renting in Willesden Green
What will you get for your money?
Studios and one-bedroom apartments can be found for around £700 pcm, with more spacious properties commanding up to £1,000 pcm in rent. High-specification and garden flats are on the market for as much as £2,000 pcm.
Two-bedroom properties begin at £1,000 pcm and increase to £1,500 pcm for well-presented apartments in Victorian villas. Rental costs can increase to £1,800 pcm for high-specification apartments around Willesden Green Underground station.
Willesden Green is a popular area for young professionals due to its excellent transport links with access to the busy Jubilee, Bakerloo and Overground line trains. Corporate tenants also look to benefit from the area proximity to business districts and it remains popular with those relocating to London from overseas or elsewhere in the UK.
Families looking for larger properties to rent will pay between £2,500 pcm for a four-bed house, and up to £10,000 pcm for luxury family homes.
The average council tax in the area is £1,650 a year.
Discover more
Willesden Green is famous for its well-established community spirit, and as such there are plenty of local events year-round to entertain and keep you busy. Run by the Friends of Gladstone Park, The Great Gladstone Get-Together is a celebration of the local community, with literary readings, games and family-friendly activities. The charming Mapesbury Dell is renowned for its community-focussed events for residents within the Mapesbury Conservation area.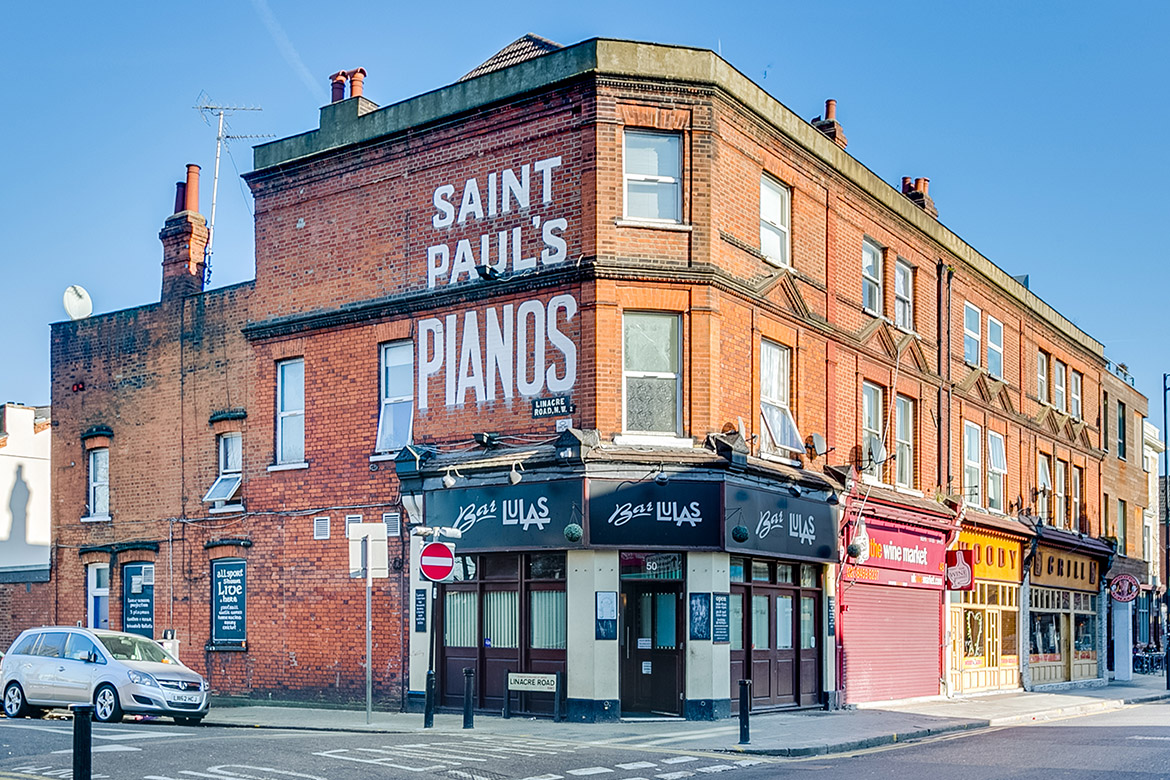 The area around Willesden Green station is well-known for its excellent pubs, and with its historic Irish connections, pub culture in the area is thriving. Try the Queensbury, a much-loved local favourite, and the Nest, the perfect place to enjoy a smack-up full English as the Jubilee line rumbles below you. If you are looking for home-grown businesses, then look no further than the vibrant High Road. With its collection of family-run shops, cafes and restaurants this area is a celebration of local culture. Well worth a visit is Willesden Salvage, a veritable treasure trove where savvy shoppers can find anything from vintage road signs to ceramic creatures.
Green spaces in Willesden Green
Well-known for its wealth of green spaces, Willesden boasts several beautiful parks and recreation facilities. Gladstone Park is the main park in Willesden Green, offering panoramic views over London, looking west towards Wembley Stadium. The park boasts numerous facilities and activities including tennis courts and outdoor yoga classes, and Winston Churchill's war bunkers, located under the park are open to the public once a year. Other popular green spaces include Roundwood Park and King Edward VII Park. Available to residents within the Mapesbury Conservation Area, the Mapesbury Dell is a charming, award-winning park and hosts a number of local events for the community each year.

Willesden Green transport links
There are excellent transport links in and around Willesden Green providing access to central London, with Baker Street just 13 minutes away by Tube. Willesden Green and Dollis Hill Underground stations are on the Jubilee line, whilst Brondesbury Park and Brondesbury are on the Overground line with regular trains to Willesden Junction, Highbury & Islington and Dalston Junction. With the exception of Dollis Hill, all of the areas' stations are in Zone 2.
Bus routes are aplenty, with four major routes terminating at Willesden bus garage. The area is well-connected via bus routes to Notting Hill, the West End, Victoria and Aldwych, and boasts easy cycle ways around London.