The Kensington branch of Marsh & Parsons was our first estate agency branch and we have operated within the area since 1856. The office sells and lets flats and houses in this, the most expensive and exclusive district of London, where houses can change hands for as much as £70 million. The heart of Kensington boasts the bustling shopping streets of Kensington High Street and Kensington Church Street, where boutiques and high street chains rub shoulders with antique dealers, all complemented by a variety of sophisticated bars, pubs and restaurants, including the famous Kensington Roof Gardens with tropical terraces offering breath-taking views of Kensington and central London.
Another of Kensington's biggest attractions is its palace and gardens which border Hyde Park, and the most expensive property overlooks these beautiful open spaces. In Kensington Palace Gardens W8, Tamara Ecclestone and steel magnate Lakshmi Mittal both presently have homes, and in the past the area has been home to both Isaac Newton and Sir Thomas Moore. Home to many of the worlds richest, and also a large number of embassies, this road has been nicknamed the Billionaires Row for its astronomical prices – expect to fork out anywhere over £100 million, and rarely up to £400 million for a mansion here. Officially the UK's most expensive road, it's thought to also top its equivalents around the world.
As one of Kensington's premier estate agents, Marsh & Parsons not only sells and lets flats and houses in this exclusive enclave, but also throughout the entire W8 area, and prides itself on its local know-ho
---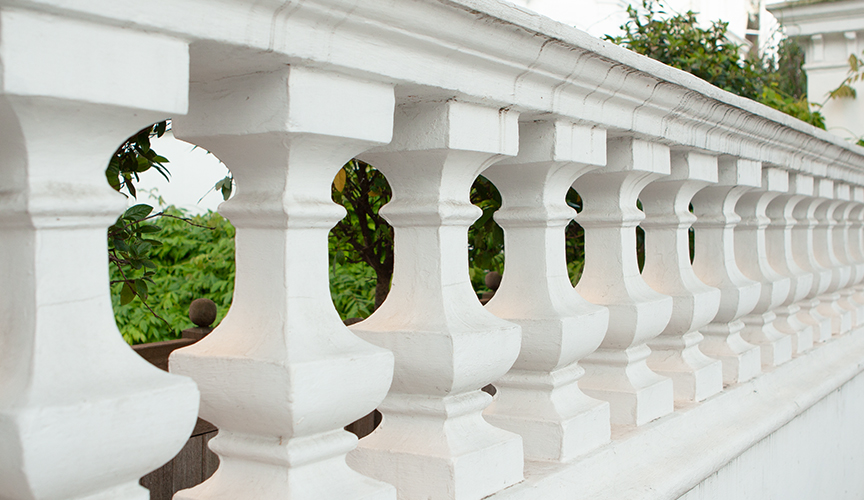 Property types in Kensington
The area around Kensington has significant history that dates back as far as the Domesday Book of 1086, and is now one of the most sought-after residential areas in London. With a rich selection of property in and around Kensington and W8, there are a large proportion of attractive period properties, dating back to the Victorian and Georgian eras. In addition to many of these large properties, which now take the form of popular and desirable period conversions, there are also numerous detached houses, townhouses and mansion blocks. The beautiful garden squares and highly popular private roads in this affluent area of Kensington make W8 one of the most desirable areas to live. Furthermore, Kensington is one of the few areas of London that can boast almost no high rise buildings spotting the skyline.
---

Buying in Kensington
What will you get for your money?

Rose Holden, Director of the Kensington Church Street sales branch of Marsh & Parsons, indicates a starting price of about £450,000 for a studio flat in a mansion block such as Chatsworth Court or Marlborough Court W8. "One-bedroom flats in the Hillgate Street conservation area sell from about £650,000," says Rose, but you can buy one with a roof terrace in Hornton Street, for example, for £900,000, or in Lexham Gardens for between £850,000 and £1 million." In the area of Abingdon Gardens, at the western end of the High Street, three-bedroom flats now sell for close to £3.5 million.
Campden Street and Peel Street have seen a big turn-around from their days as areas of low-income housing with no sewers, known as The Racks, where people and pigs lived together. Nowadays Campden Hill W8 and its surrounding streets, which are equidistant from both Notting Hill Gate and High Street Kensington Tube stations, are among the most sought-after addresses in London.
Families looking for houses for sale in Kensington can expect to pay between £2.5 million and £3.5 million for a two- or three-bedroom house in Hillgate Village, which is handy for both Notting Hill and High Street Kensington Tube stations.
On the Phillimore Estate, on roads such as Argyll Road and Essex Villas W8, prices rise to about £9 million and sometimes much more, with Kensington Palace Gardens being the most expensive road in the UK.
---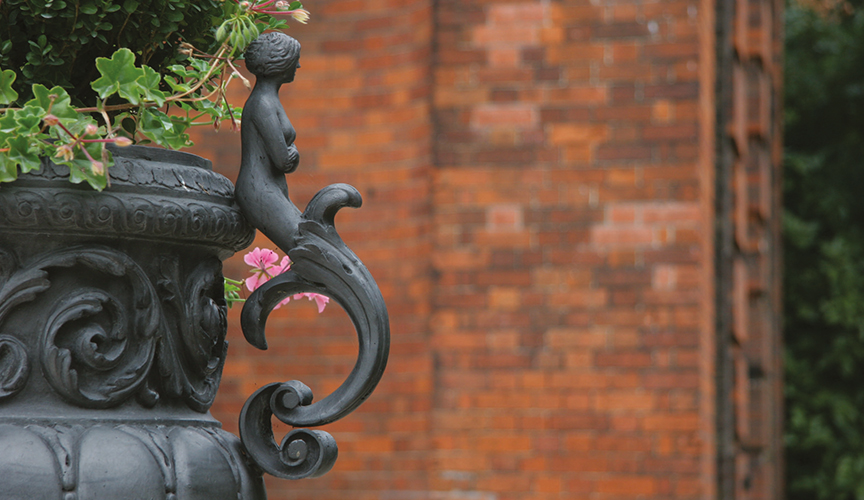 Renting in Kensington
What will you get for your money?

Laurie Emsworth, Lettings Manager for Marsh & Parsons in Kensington, says that prices in the area start at £350pw and for this, you can expect a studio flat in a sought after portered building such as Vicarage Court or Chatsworth Court. These properties are perfect for a single occupant working in the city or as a pied-a-terre. One-bedroom properties in the area start from around £395pw, and if you want something newly refurbished to exacting standards and on a premier street, such as Palace Gardens Terrace then be prepared to pay up to £750pw as these kinds of properties are in short supply. Two-bedroom properties can range from £550-£1,250pw.
Campden Hill and its surrounding streets, which are located in between Kensington High Street and Notting Hill Gate, are some of those most desirable to prospective tenants. Families in the area looking for a three-bedroom house in the sought after Hillgate Village can expect to pay between £1,200-£1,400pw depending on condition, and larger families looking for a five-bedroom house on a prime street such as Abingdon Villas can expect to pay in excess of £2,000pw, yet if they've been recently modernised with off-street parking then even more.
One of the great reasons to live in Kensington is that the price range for properties is vast, so whether you are looking for a studio flat at £350pw, or a large family home at £4,000pw, you will normally be able to find something, whatever your requirements.
---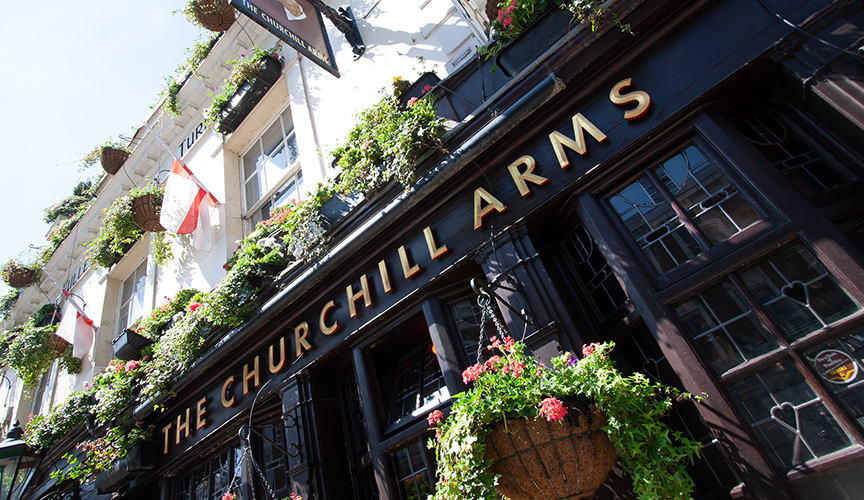 Discover more
Rose Holden says that people choose to live in Kensington "not only because of the excellent transport links, good local schools and beautiful parks, but also because it is a safe place to live," being one of London's most secure neighbourhoods. It is no surprise that Kensington is recognised for the quality of its schools, with the Good School Guide listing more than a dozen schools in this area including Ashbourne, Thomas' Kensington, Collingham Independent School, Mander Portman Woodward, Our Lady of Victories Primary School, Francis Holland and St Philip's.
Kensington also has some of the best pubs in London including the Churchill Arms on Kensington Church Street, whose walls are adorned with Second World War memorabilia, and the Elephant and Castle on Holland Street, just behind the high street. The Piano Bar, behind a tiny door on the high street, is a real gem where Bazz Norton and his grand piano entertain drinkers with a wide mix of tunes and requests. For formal dining, residents are spoilt for choice, from Sally Clarke's to Kensington Place, the Orangery in the grounds of the palace, and Maggie Jones's, named after Princess Margaret.
For shoppers there is a vast array of boutiques, supermarkets, and specialist retailers. The former Barkers department store has recently been redeveloped into a Whole Foods supermarket and, on Saturdays, Kensington hosts its own farmers market.
To add to all this, there's a wealth of major cultural centres in Kensington with the area around Exhibition Road, in South Kensington, housing many of London's major museums and educational centres including the V&A Museum, the Natural History Museum and the Science Museum, not to mention the famous and grand music and entertainment venue, the Royal Albert Hall. In addition, there is a wealth of smaller institutions including the Museum of Brands, the Leighton House Museum and the National Army Museum, all meaning you will never be short of something to do and see in the Kensington area.
Marsh & Parsons is one of the area's longest-established agencies, with a network of seven offices in the Royal Borough. Our agents at Marsh & Parsons pride themselves on the quality and depth of their local knowledge. We make it our business to know just what goes on in Kensington, and there's a lot happening!
---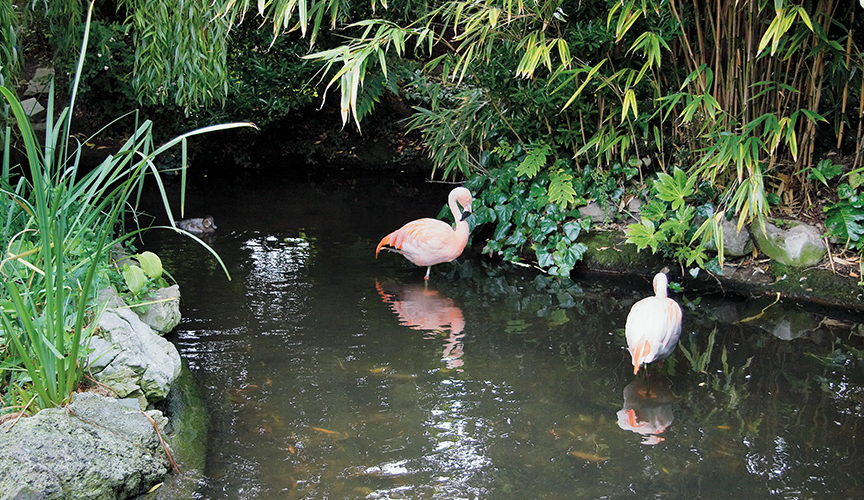 Green spaces in Kensington
Of the eight Royal Parks in London, Kensington is home to two of them. Kensington Gardens, once the private gardens of Kensington Palace, and adjoining Hyde Park both offer residents vast expanses of green, open space. Kensington Gardens boasts the Serpentine Lake, the Albert memorial and the famous statue of Peter Pan. Meanwhile, Hyde Park, one of London's largest parks, lays claim to the other half of the Serpentine Lake as well as Speaker's Corner, the Holocaust Memorial and a memorial to Diana, Princess of Wales. Coming to life around Christmas time, Hyde Park hosts Winter Wonderland, with festive wooden stalls selling stocking-fillers, German cuisine and mulled wine, and the Ferris wheel which forms the central attraction!
Along with the large parks, there are numerous garden squares in Kensington built for use of the residents. The Royal Borough of Kensington and Chelsea has the largest number of garden squares in all of London, boasting in excess of 100.
---

Kensington transport links
There are excellent transport links in Kensington including London Underground services from the following stations: High Street Kensington (Circle line, Zone 1), Barons Court (District and Piccadilly lines, Zone 2), Kensington (Olympia) (District line, Zone 2), West Kensington (District line, Zone 2), South Kensington (Circle, District and Piccadilly lines, Zone 1), Gloucester Road (Circle, District and Piccadilly lines, Zone 1), Earl's Court (District and Piccadilly lines, Zone 2).
The road links are superb, with the A4 and M4 taking drivers west to Heathrow or east into central London and bus links are also first class.