Located in the north west of London, the area of Queen's Park borders the boroughs of Brent and the city of Westminster, and lies to the east of Kensal Green. Kensal Green, or Kensal Rise as it is also known, can be found in the borough of Brent and is bordered by the Royal Borough of Kensington and Chelsea and the city of Westminster. The names Kensal Rise and Kensal Green tend to be used interchangeably, although locals of the area differentiate the two by proximity to the local train and Tube stations.
The most renowned feature of the area has to be the park itself; Queen's Park. Originally developed in 1879 to accommodate the annual Royal Agricultural Society show, the event was later moved to Twyford after major losses were incurred, and the remaining 30 acres of land became the Queen's Park that we know and love today. Nowadays, Queen's Park offers various sporting and leisure facilities including six all-weather tennis courts, a pitch and putt course, a ptanque pitch, and children's facilities such as a petting zoo, playground, paddling pool, and a café for the mums and dads!
For a rather different claim to fame, Kensal Green is renowned for being home to one of the oldest English cemeteries still in operation. Kensal Green Cemetery boasts 77 acres of beautiful green grounds that presently offer a habitat to 33 species of birds and wildlife, following its consecration in 1833. Covering two conservation areas, Kensal Green Cemetery adjoins the pretty area surrounding the Grand Union Canal and presents an impressive range of memorials that dominate the landscape. A rich history can be told from the vast selection of monuments, from the grand mausoleums of rich and famous to the more humble and discrete smaller graves, and, with three chapels in the grounds, multiple faiths are also catered for.
Queen's Park and Kensal Rise have attracted a number of famous residents, including James Bond's Daniel Craig, Sienna Miller, Thandie Newton, Vogue's Alexandra Shulman and Zadie Smith.
---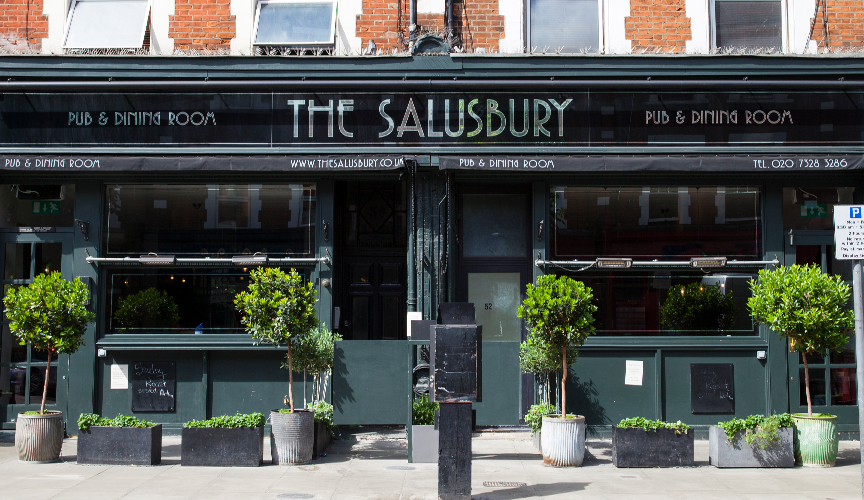 Property types in Queens Park, Kensal Rise and Kensal Green
While many areas of London were substantially redeveloped between the 1950s and 1970s, Queens Park, Kensal Rise and Kensal Green were largely overlooked, meaning that many Edwardian and Victorian properties remain intact. These properties boast a lot of their original, period features and the area has remained free from some of the striking buildings of the latter twentieth century that spoil the skyline! Queen's Park is now a designated Conservation Area with the vast selection of large Victorian and Edwardian houses taking the form of semi-detached houses, terrace buildings, and numerous period conversions. Although housing a plethora of period buildings, this up-and-coming area has also seen substantial regeneration in the past few years making it increasingly popular with young professionals and families with young children.
---

Buying in Queens Park, Kensal Rise and Kensal Green
What will you get for your money?

The prime Queen's Park area can be defined by all the roads surrounding and deriving from the park such as Milman Road and Kingswood Avenue. The houses in and surrounding the park were built from 1895-1905 and have been extended and modernised over the years. For a family looking to buy around the park houses will sell for £2 million upwards.
As you head west from Chamberlayne Road, Kensal Rise and Kensal Green the area offers period family houses from £1.3 million upwards and 1930s houses from £1.1 million – £1.3 million. Heading east from Queen's Park, you'll find many beautiful family houses, split level conversions and garden flats between Salusbury Road and Kilburn High Road. As you venture north east of Queen's Park you can find Brondesbury Conversation Area, containing stunning family house and flats.
---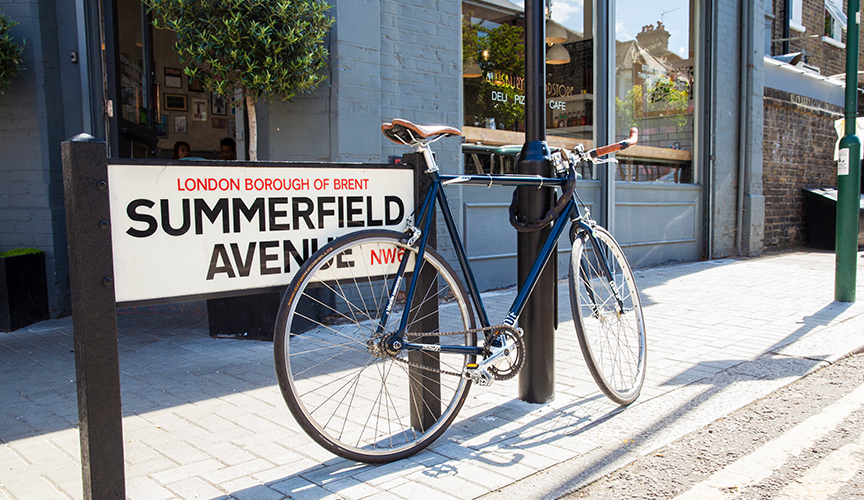 Renting in Queens Park, Kensal Rise and Kensal Green
What will you get for your money?

Queens Park, Kensal Rise and Kensal Green offer an established community spirit and, as such, there are numerous activities and amenities to keep you busy. With local events taking place every year within the park such as Queen's Park Day, The Queen's Park Book Festival and The Nomad outdoor cinema, its ideal to have the park on your doorstep. Queen's Park's Salusbury Road is a popular choice for the numerous award-winning pubs and restaurants that it offers, as well as many small boutiques and delis. If you are looking for local markets, Queen's Park Farmers Market is held every Sunday on the grounds of Salusbury Primary School, on Salusbury Road, providing a wide selection of locally-grown, organic produce.
Taking its name from a well-known poem by Chesterton, Paradise by way of Kensal Green is a popular local gastro pub-cum-club on Kensal Lane, offering a kitsch and quirky environment, with a seasonal menu using locally-sourced ingredients. Meanwhile, Parlour Kensal offers a modern yet tranquil environment and serves delicious, healthy cuisine, with rave critic reviews.
---

Green spaces in Queens Park, Kensal Rise and Kensal Green
With Queen's Park offering the most substantial area of open space, there are also numerous additional green areas around Kensal Green and Kensal Rise. These include Brondesbury Park, Wormwood Scrubs, Meanwhile Gardens and Kensal Green itself, as well as the leisure facilities of the Paddington Recreational Centre which are just a short walk away.
---

Queens Park, Kensal Rise and Kensal Green transport links
There are excellent transport links in Queen's Park, Kensal Rise and Kensal Green including London Underground services from the following stations: Queen's Park (Bakerloo line, Zone 2), Kensal Green (Bakerloo line, Zone 2), Ladbroke Grove (Circle and Hammersmith & City lines, Zone 2), Willesdon Junction (Bakerloo line, Zone 2).
London Overground services can also be found at Brondesbury Park, Kensal Rise and Willesdon Junction.