Located in west London, Chiswick is a riverside village turned desirable suburb, known for its green spaces and strong community feel. Deriving its name from the Old English for cheese farm, Chiswick is hugely popular with families and professionals for its leafy charm, excellent schools and superb mix of shops, restaurants and boutiques. It's a commuter's paradise, with excellent road connections, several Tube stations and a close proximity to Heathrow.
The former home of three notable characters, Lord Burlington, William Hogarth and John Bird Fuller, Chiswick is an area littered with history, boasting 12 English Heritage blue plaques. Chiswick House, designed by Lord Burlington, was once a magnet for fashionable 18th-century society, and today showcases many spectacular works of art. The birthplace of the English Landscape Movement, the gardens of the house are a must-see. Other notable historical sites include the Fullers Griffin Brewery, where John Bird Fuller and John Smith first opened their, now incredibly successful, business which has been producing beer in the area for over 170 years. In addition, Bedford Park, considered to be London's first garden suburb, was built between 1875 and 1886 by Victorian property developer Jonathan Carr and architect Richard Norman Shaw, as part of the Arts of Crafts revival.
Chiswick has attracted a number of celebrity residents, the most well-known being Ant and Dec, who, until recently, lived just 150 metres from each other. Other notable residents include actor Colin Firth, actress Phyllis Logan and radio hosts Jeremy Vine and Jamie Theakston. Throughout the years, Chiswick has also seen many more famous faces come and go, including Phil Collins, Kate Beckinsale, Hugh Grant, Cara Delevingne and Bruce Dickinson. Oh and Midge Ure wrote "Do they know it's Christmas" at his home in Chiswick as well!
---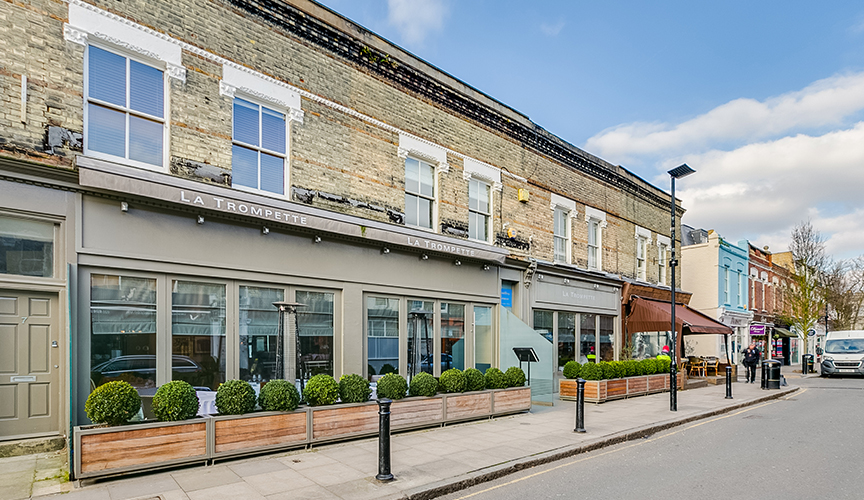 Property types in Chiswick
Chiswick offers a variety of property types throughout its well-defined areas: head to Strand-on-the-Green for small cottages and riverside pubs, while Chiswick Mall offers beautiful Georgian houses separated from their waterside gardens, which flood on high tide. For those looking for more modest housing, the modern blocks of flats and apartments along Chiswick High Road are ideal.
Edwardian and 1920s houses line the streets of Grove Park, many with off-street parking, and large, detached Arts and Crafts houses make up Bedford Park. Houses are sought-after in this area, with many designed by iconic architect Richard Norman Shaw retaining their picturesque red-brick frontages. Poet John Betjeman described Bedford Park as 'the most significant suburb built in the last century, probably the most significant in the western world', and it's easy to see why!
---

Buying in Chiswick
What will you get for your money?

Property prices in Chiswick vary greatly depending on which area you are looking in. Generally, one-bedroom properties start from around £300,000, through to £900,000 for large loft-style apartments in the sought-after Chiswick Green Studios.
Two-bedroom apartments start at £375,000 for period conversions, with refurbished maisonettes in popular Strand-on-the-Green fetching around £500,000. Head towards Chiswick High Road and modern apartments are valued between £600,000 and £800,000, whilst larger than average two-bedroom apartments or maisonettes throughout the area can reach up to £1.3 million.
Semi-detached 1920s family homes in Grove Park usually start at £1.125 million, whereas detached Edwardian properties attract a higher price at £2.25 million. Exceptionally large properties in this area can fetch up to £9 million, particularly those in desirable Grove Park Gardens. Move towards Bedford Park and large family homes sell for up to £4 million, a similar price to Georgian properties in Strand-on-the-Green.
The two and three-story terraced houses in the Glebe Estate, moments from the hustle and bustle of Chiswick High Road, sell for approximately £1.35 million, whereas Victorian properties on nearby roads are valued upwards of £2 million.
Located in Chiswick's own marina off Hartington Road, Chiswick Quay is a small estate, boasting modern terraced houses overlooking the river or marina. Properties here start at £1.25 million and can sell for upwards of £2.2 million.
---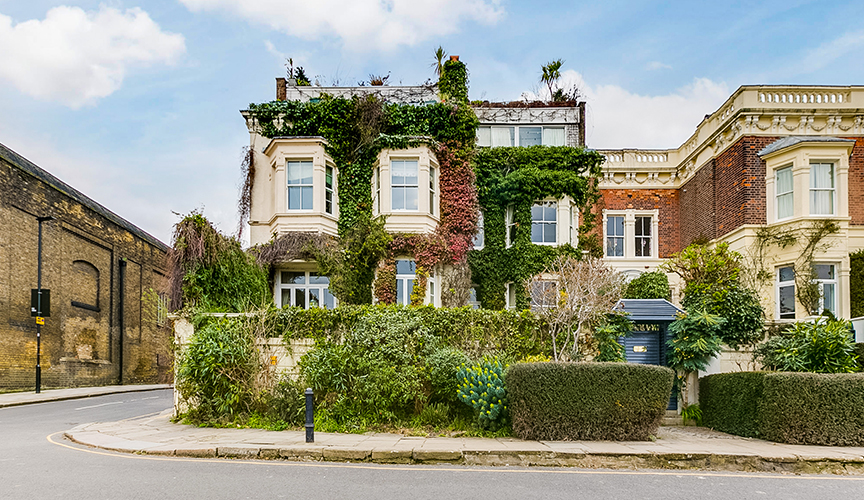 Renting in Chiswick
What will you get for your money?

Studios and one-bedroom apartments start at around £250pw, with more spacious properties commanding around £350 to £400pw in rent. High-specification and loft-style apartments are on the market for as much as £520pw.
Two-bedroom properties begin at £300 to £350pw throughout the area and increase to £450pw for well-presented, central apartments. Rental costs can increase to £1,200pw for boutique-style loft apartments in Turnham Green and Bedford Park.
Chiswick is a popular market for young professionals and families looking for larger properties to rent, as well as international corporate tenants looking to benefit from its proximity to business districts. Three-bedroom properties start at £400pw for flats and increase up to £1,500pw for luxury family homes. For larger houses, rental prices start at £650pw, increasing to £850 in popular Grove Park. Georgian properties set close to the river are on the market for up to £2,000pw, and occasionally fetch up to £5,000pw. The average council tax in the area is £1,378 a year.
---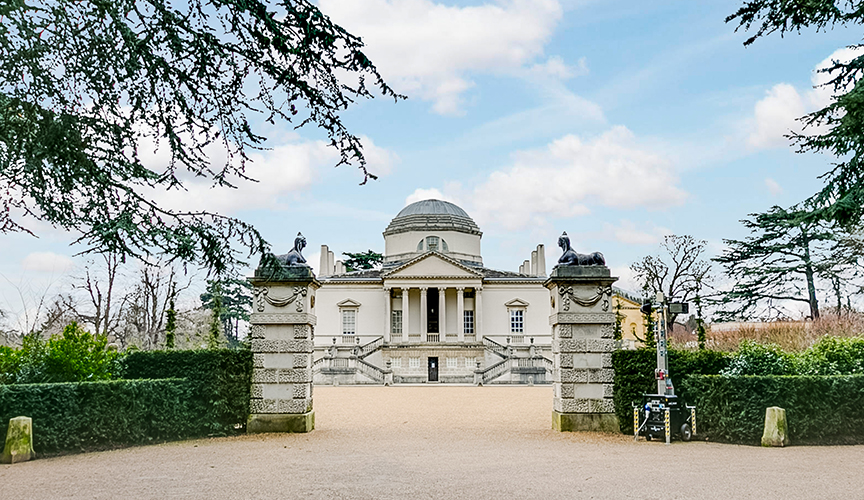 Discover more
Chiswick has a host of attractions to keep residents and tourists entertained, and once a year attracts thousands to its river banks to watch the end of the Boat Race.
Known for its leafy streets and parks, Chiswick is teeming with things to do for sporty types. Duke's Meadows Golf and Tennis Club is a local favourite, and Chiswick Rugby Club welcomes players of all ages and abilities.
For a cultural day, visit Chiswick House and stroll around the gardens, then venture to the former home of William Hogarth to peruse his artwork. Catch a live comedy show at the Headliners Comedy Club in The George IV pub, popular on Friday and Saturday nights, or enjoy a play at the Tabard Theatre. Take a step back in time at Fosters' Bookshop, the oldest shop on Chiswick High Road, and peruse the old texts and illustrated children's books. Looking for antiques or vintage wears? The infamous Old Cinema has you covered.
Taking place every Sunday, The Food Market Chiswick is popular with locals looking to stock up on the finest fresh produce. Fancy yourself an drinks connoisseur? Head to the Fuller's or Sipsmith distilleries, located in Chiswick, who offer tours and tasting sessions for visitors.
---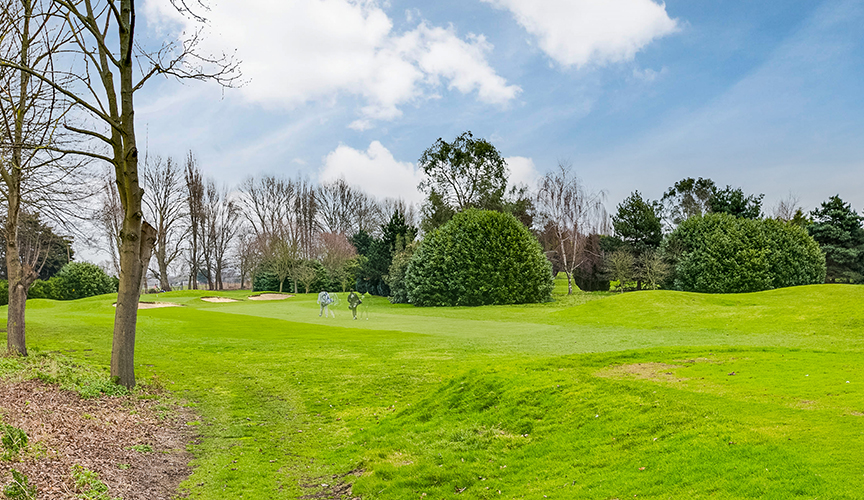 Green spaces in Chiswick
Known as the leafy suburb of London, Chiswick is teeming with beautiful green spaces. Boasting over 65 acres of landscaped gardens, Chiswick House and Gardens is a must-see attraction in the area, as well as the nature reserve located in the natural woodland at the Gunnersbury Triangle. Another popular area is Dukes Meadows Park, which benefits from stunning views across the river and Turnham Green which holds many local community events including charity sales and a funfair.
---

Chiswick transport links
There are excellent transport links in and around Chiswick, providing access to central London as well as quick road links to Heathrow, the M25 and north and south circular roads. Five Underground stations serve the area: Turnham Green (full-service District line and Piccadilly line before 7.45am and after 10.30pm), Chiswick Park (District line), Stamford Brook (Piccadilly and District lines), Acton Town (Piccadilly line) and Gunnersbury (District line). The Overground is available at Gunnersbury and South Acton stations, with routes to Richmond and Stratford, and Chiswick and Kew Bridge Mainline stations are served by South West Trains, providing direct trains to Waterloo in just 27 minutes.
Bus routes are aplenty and cycle routes are also available; Chiswick is a straight cycle to Victoria along three roads, taking less than 40 minutes. Road links are excellent in Chiswick, with the A4 passing through the suburb, offering direct access to central London through the western boroughs. Chiswick also houses the start of the M4, allowing residents to drive to Heathrow in around 20 minutes.