The Earl's Court office is one of the busiest branches of Marsh & Parsons offering both flats and houses for sale and to let. Historically, Earls Court has had a reputation for being the poor relation to its more affluent neighbours, Kensington and Chelsea. However, since the mid-1990s, Earl's Court has blossomed with its eclectic mix of shops, architecture and people making it an attractive and more affordable alternative for those looking to invest in central London property.
A continued increase in demand, combined with the gradual gentrification of the area, has seen a shift in the demographic of people that choose to rent a property in Earl's Court. Today it is a bustling, vibrant, multicultural area, popular with professionals and families who see it as a great alternative to neighbouring Kensington, Chelsea and Holland Park due to its more relaxed atmosphere and central location.
---
Property types in Earl's Court
The construction of the Metropolitan District Railway, from 1865-1869, saw the transformation of Earl's Court from a largely rural area to that of a densely populated suburb. The properties for sale in Earl's Court are a reflection of this with architecture dating back to the late Victorian era.
Earl's Court has a number of beautiful garden squares, including Nevern Square, Earl's Court Square, Bramham Gardens and Barkston Gardens. There is also a mix of imposing mansion blocks and grand houses, many of which have been divided into flats. Earl's Court also includes an area known as The Boltons which is home to some of the most expensive houses in London and Europe.
---

Buying in Earl's Court
What will you get for your money?

As one of the leading estate agents in Earl's Court, Marsh & Parsons has properties for sale across all price ranges, with studio flats starting at roughly £400,000, one-beds from £550,000, two-beds from £800,000, and three-bedroom properties for sale in Earl's Court which can exceed £1.5 million. In prime locations, properties for sale in Earl's Court can fetch up to 2,000 per sqft, such as the desirable Bramham Gardens, SW5.
---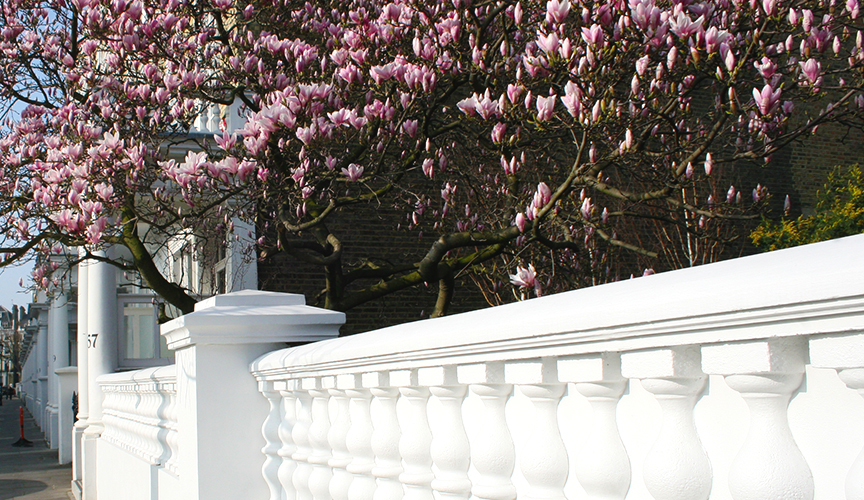 Renting in Earl's Court
What will you get for your money?

As one of SW5's leading estate agents, Marsh & Parsons has properties to rent across all price ranges in Earl's Court. Studio flats start at £295pw, one-bedrooms from £360-£695pw, two-bedrooms from £450-£1,000pw and three-bedrooms or larger exceeding £1,200pw. In prime locations, properties for rent in Earl's Court can fetch up to £3,000pw, such as on the desirable Collingham Gardens, SW5.
---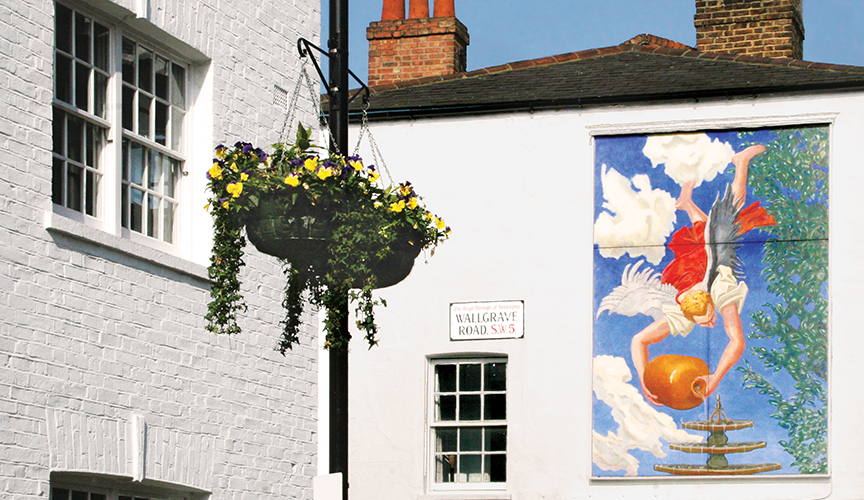 Discover more
Earl's Court has a rich and colourful history, which is reflected in the variety of different shops restaurants and bars on offer in the area. On the Earl's Court Road and Old Brompton Road, you will find the usual assortment of high street chains, however the real gems are the independent coffee houses and restaurants such as Pascucci and Addies Thai Café, while the Troubadour on the Old Brompton Road is definitely worth a visit. This beautiful café has managed to retain its 1950s Bohemian style and attracts an eclectic mix of customers with excellent food, drinks and entertainment (ranging from live poetry to Jazz, Folk and Indie Rock n Roll). Most notable performances here include Bob Dylan (his first London performance was here), Paul Simon and Jimi Hendrix. Led Zepplin also used to jam here after their Earl's Court gigs.
In addition to the bustling café culture in Earl's Court, there are also a number of art galleries here, including Cadogan Contemporary which is one of the leading contemporary art galleries in the UK and has been exhibiting British up-and-coming, as well as veteran, art for over 25 years. Another gallery of note is Gallery 286; a private art gallery situated in a Victorian townhouse in Earl's Court. Exhibitions shown are a mixture of painting, sculpture photography and holography, but there is no fixed policy other than to show interesting work. Exhibitions are free by invite or appointment only, once you join the mailing list.
---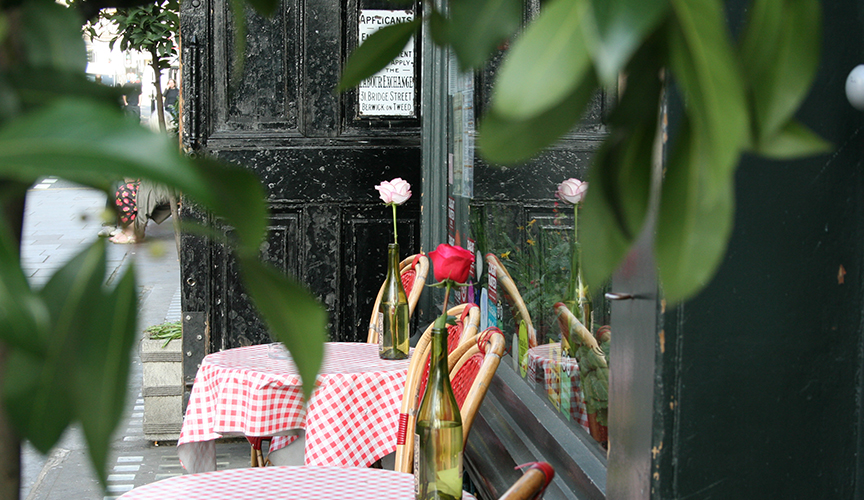 Green spaces in Earl's Court
In addition to the stunning garden squares in Earl's Court, Brompton Cemetery is definitely worth a visit. One of eight Royal Parks, the cemetery is the only crown cemetery and covers a total of 39 acres, designed to resemble an open-air cathedral by Benjamin Baud in 1856. Many local residents and tourists enjoy the quiet open space, tranquil walks, and the thousands of interesting monuments that the cemetery contains. Also, within walking distance of Earl's Court are Holland Park, Kensington Gardens and Hyde Park.
---

Earl's Court transport links
Earl's Court has excellent transport links with the A4 (M4) leading out to Heathrow and the west and the convenient Tube lines into the City and West End, including London Underground services from Earl's Court station (District & Piccadilly lines, Zones 1 & 2).