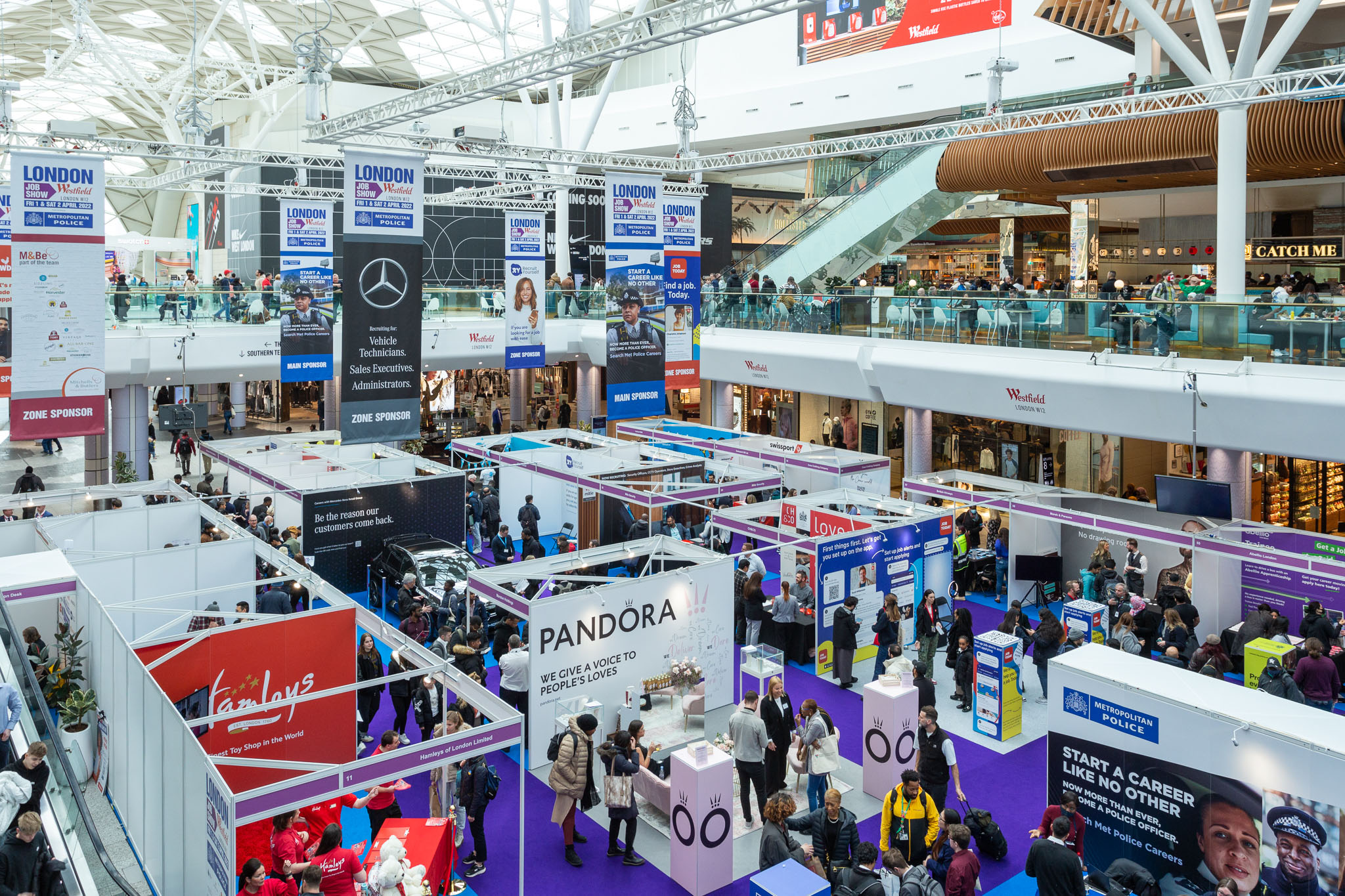 We value our people at Marsh & Parsons. We firmly believe that, at the end of the day, it's our people who drive the company and lead us to success.
With a network of 33 offices across London, we're always on the lookout for the latest and greatest talent to join our ever-growing teams. It's why we decided to be the only estate agent to exhibit at this year's Westfield London Job Show, which took place on the 1st and 2nd April. Recognised as the 'UK's most attended recruitment event'[1], this was a great opportunity for us to meet some of London's brightest candidates.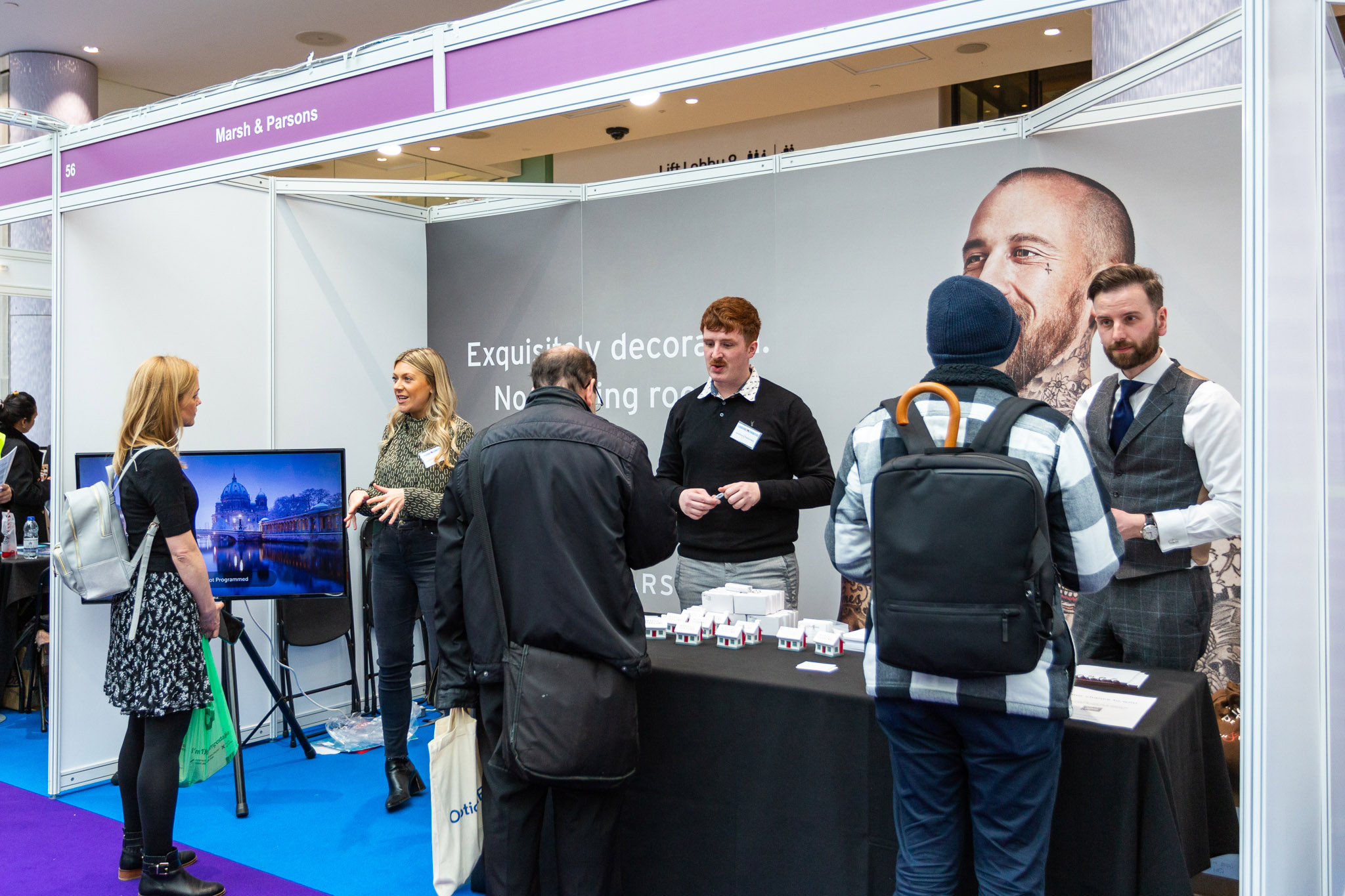 The event was a big success, with circa 150 people registering their interest in joining our team. And much to our delight, it was our brand campaign that captured the attention of many and distinguished ourselves from other exhibitors.
Our Talent Acquisition team was thrilled to see so many people interested in being part of the team at M&P. Izzy Martin, Director for HR, Learning & Development and Talent Acquisition, said "We believe that our people are central to our success, which is why this event was so important to us.", while Christopher Youds, HR Advisor, said "It was great to meet and talk to so many people about the wonderful world of M&P!". Chiara Dell'Atti, Talent Acquisition Manager, reflected on the event, saying "It was an extraordinary experience, with so much talent in just two days! We loved chatting with everyone and sharing our passion for our brand".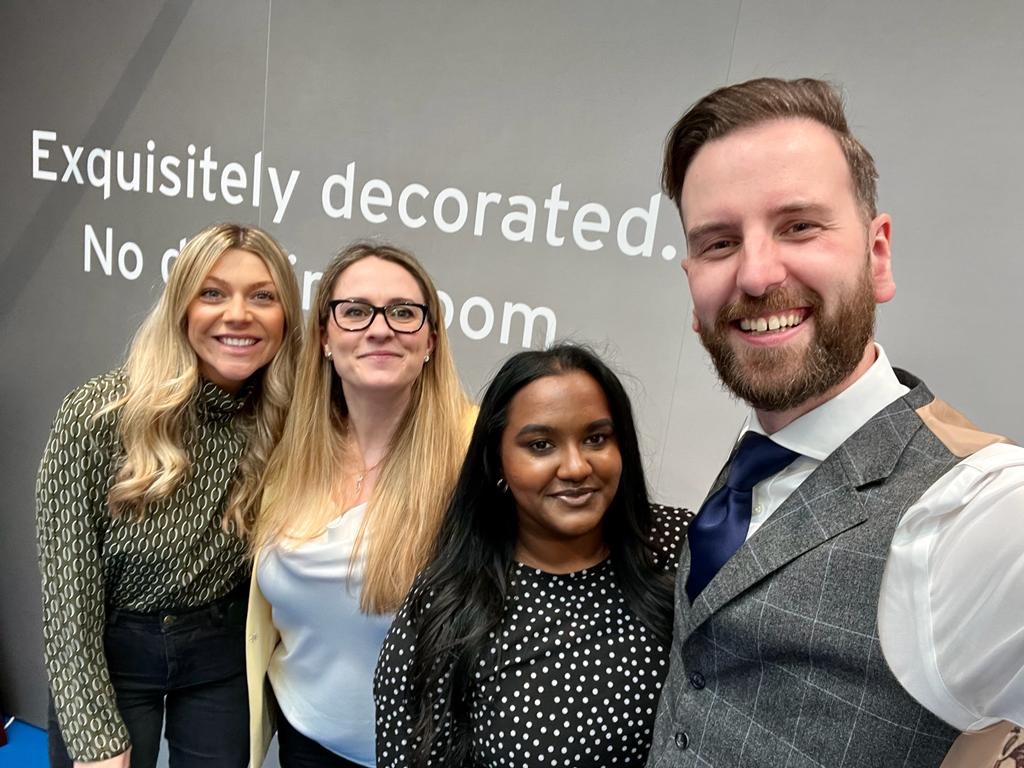 We would like to thank everyone that visited us at the job show and we hope to see many of you again soon.
Missed out on the event, but would like to know more about life at M&P? Please click here to get in touch with our Talent Acquisition team.