For decades, Lambeth Walk was arguably the most famous street in London: people sang, whistled and strutted in its honour, with most not having the faintest idea about the fairly unspectacular working-class terrace that lay behind the craze.
Today, Lambeth Walk, London SE11 is, on the face of it, just an ordinary street – albeit a very desirable one – running between Black Prince Road and Lambeth Road, just over the river from Westminster. But long before the internet, Lambeth Walk gave its name to a viral hit: a dance step, song and film that became national – arguably international – sensations.
And here's why…
Lambeth Walk, a "Cockney" community
Lambeth locals – Cockneys in most senses of the word – were doing the Lambeth Walk long before the phrase became a nationwide stereotype of the proud, working-class Londoner.
The Lambeth area – named for its sheep farming past – was teeming with life as London became an industrial powerhouse. Household names like Vauxhall cars, Marmite, and Royal Doulton were produced in Victorian Lambeth.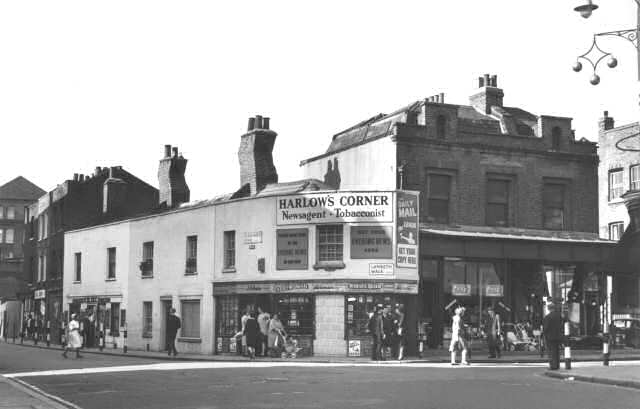 Source: Ideal Homes
By the 1860s, Lambeth Walk was home to a major street market, with more than 200 yards of stalls selling everything from fish, meat and vegetables to pottery, tools, and books, and even a shooting gallery for some old-fashioned amusement.
The locals liked a good time, and would often take to the promenade – this became known as 'a Lambeth Walk'.
A dance step is born!
The Lambeth Walk was already a cockney model by 1899 when music hall star, Alec Hurley, performed Edward W Rogers' song named after the street and the strut. It celebrated "costers", "pearlies", and pretty girls on the "Surrey Side" who knew that "kick-in' up a dust, proud enough to bust, is the style of the Lambeth Walk."
The silver screen brought this London lifestyle quirk to a worldwide audience. Noel Gay wrote the music for a new Lambeth Walk to which Douglas Furber added lyrics for a 1937 rags-to-riches musical, Me and My Girl.
Source: Picture Post
Lupino Lane, a Hackney boy and a big star, took the starring role and brought his own genuine cockney strut to the choreography for a big show-stopper that survived the transition to film.
Dance crazed
Whilst 'going viral' is now a term inherently associated with social media; songs have always been viral, and the Lambeth Walk had some lucky tech breaks when it got an impromptu radio broadcast, a very early live TV broadcast and a royal visit to Me and My Girl.
When the show was filmed in 1939, it was named after the musical's biggest hit: The Lambeth Walk, and Lane's thumbs-out, arm-swinging walk reached a global audience.
Light relief in dark times
Lambeth Walk wasn't entirely paradise, though. The market was in a poor state according to a 1930s report and Europe was on the brink of war as the song and dance in its name charmed the world.
Come wartime, the Nazis tried to ban the Lambeth Walk, but it was too popular to be silenced. American dance bands covered it, and social historians at Mass Observation dedicated a chapter of their 1939 national survey to the craze. The dark mood of the times made the song's "do as you damn well pleasy" vibe just the ticket.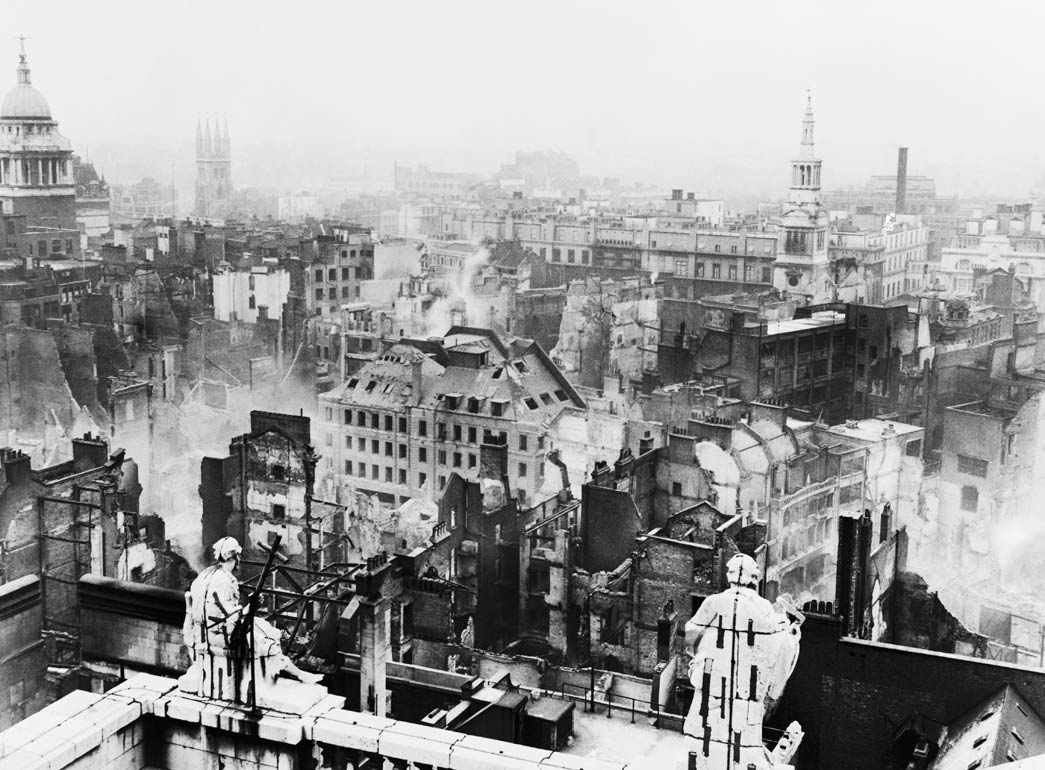 Source: Museum of London
In 1942, the song had its finest hour, conscripted into the war effort by a ground-breaking mashup. Charles A Ridley cut footage of Nazi troops goose-stepping to the tune, and it was popular enough to earn Ridley a place on a Nazi death list – this footage has since been hailed as the first ever 'viral video'.
A 1943 photo of some local children, titled "Dancing the Lambeth Walk" by legendary photographer Bill Brandt helped fuel the London love that swept the States as America joined the war.
Still Lambeth Walking
The war had a concrete impact on the street too. Industrial and with closely-packed streets close to the Thames and Westminster, the area was heavily bombed.
Post World War II, things changed for Lambeth. Industry was leaving London's inner city, and the area struggled to recover after the war. Fast forward to the '60s, where much of the terraced housing on Lambeth Walk itself was replaced with apartment blocks.
That said, there are still buildings of historic value found on Lambeth Walk today – a former public pool is now a doctors' practice; Pelham Hall was once Lambeth Mission Hall, and the street itself sits between Lambeth Palace and the Imperial War Museum, one of the longest-established historic sites in London and one of the UK's most popular attractions.
Whilst its historic value is unquestionable, Lambeth Walk continues to provide many, many benefits to local residents: Lambeth Walk has its own park, whilst museum and palace grounds are within throwing distance. Vauxhall and Lambeth bridges both offer scenic strolls over the Thames and, if you want to venture further afield, just jump on a tube at nearby Lambeth North station.
If you are looking for properties in this area, please speak to our Pimlico office.