Marsh & Parsons have been supporting Telferscot Primary, a large state school in Balham, since 2014, sponsoring events throughout the year and raising funds to help update the school's technology, sports and arts facilities.
On Saturday 23rd April, we attended Telferscot's 'Big Table Top Sale', where the local community were invited to book tables and sell their unwanted items. The event was a celebration of the school's  community, with refreshments and entertainment that included a bouncy castle for families to enjoy. We also helped spread awareness of the event by providing posters and flyers for the school to distribute around the neighbourhood.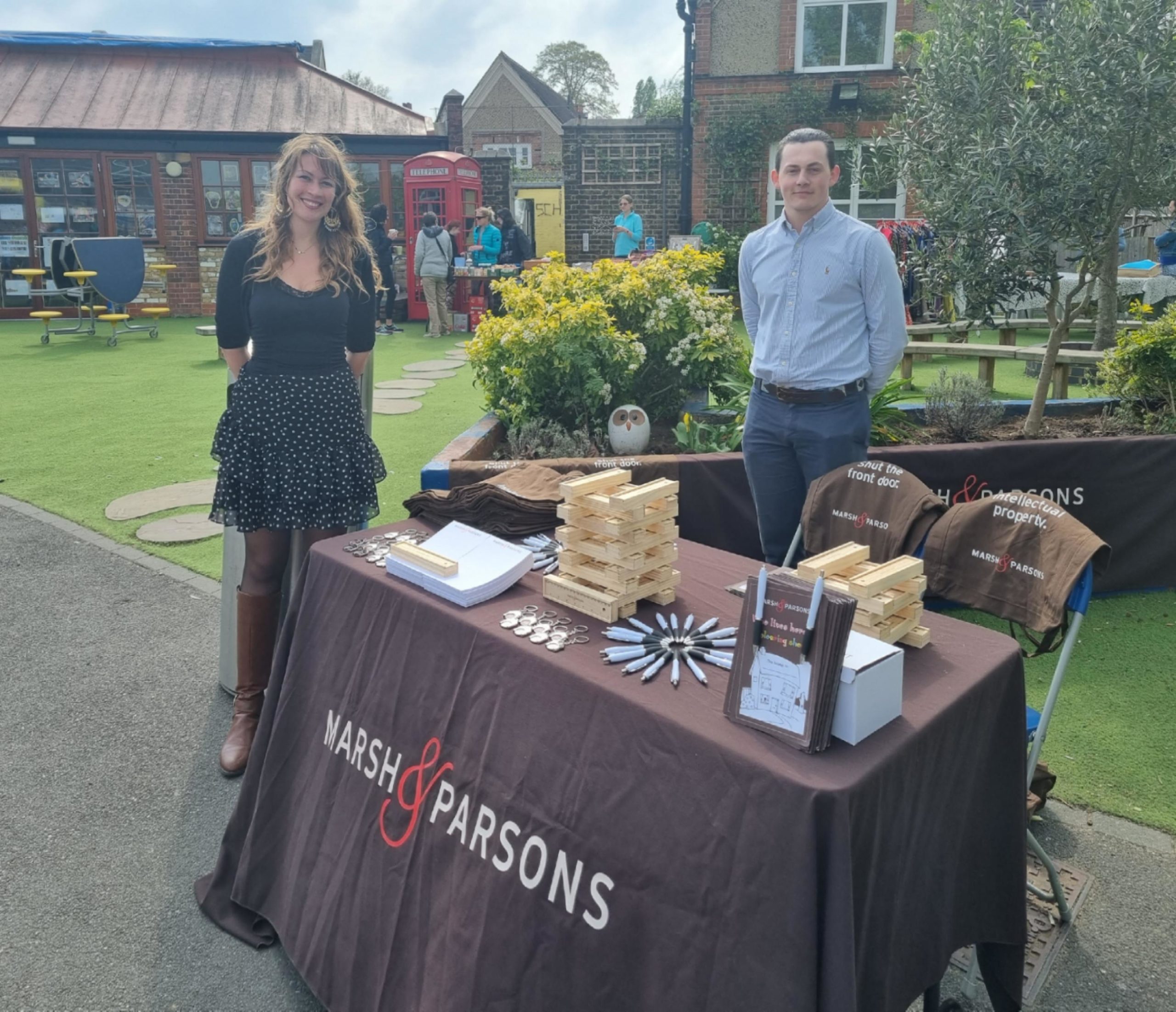 Ollie Jacques, Lettings Negotiator, and Nathalie Piedefer, Community Engagement Coordinator, set up shop with a table full of M&P goody bags, ready to greet visitors and answer any questions about the event or indeed the Balham property market.
Nathalie noted the welcoming atmosphere, saying "I had a great time connecting with everyone at the table top event, and showing that  we are here to support the community". Ollie "thoroughly enjoyed the event" saying "It was great to engage with the community and support all the fun activities for the children. We also helped answer any questions the parents had on the current market. Even though the sun wasn't out, there were smiles all round!"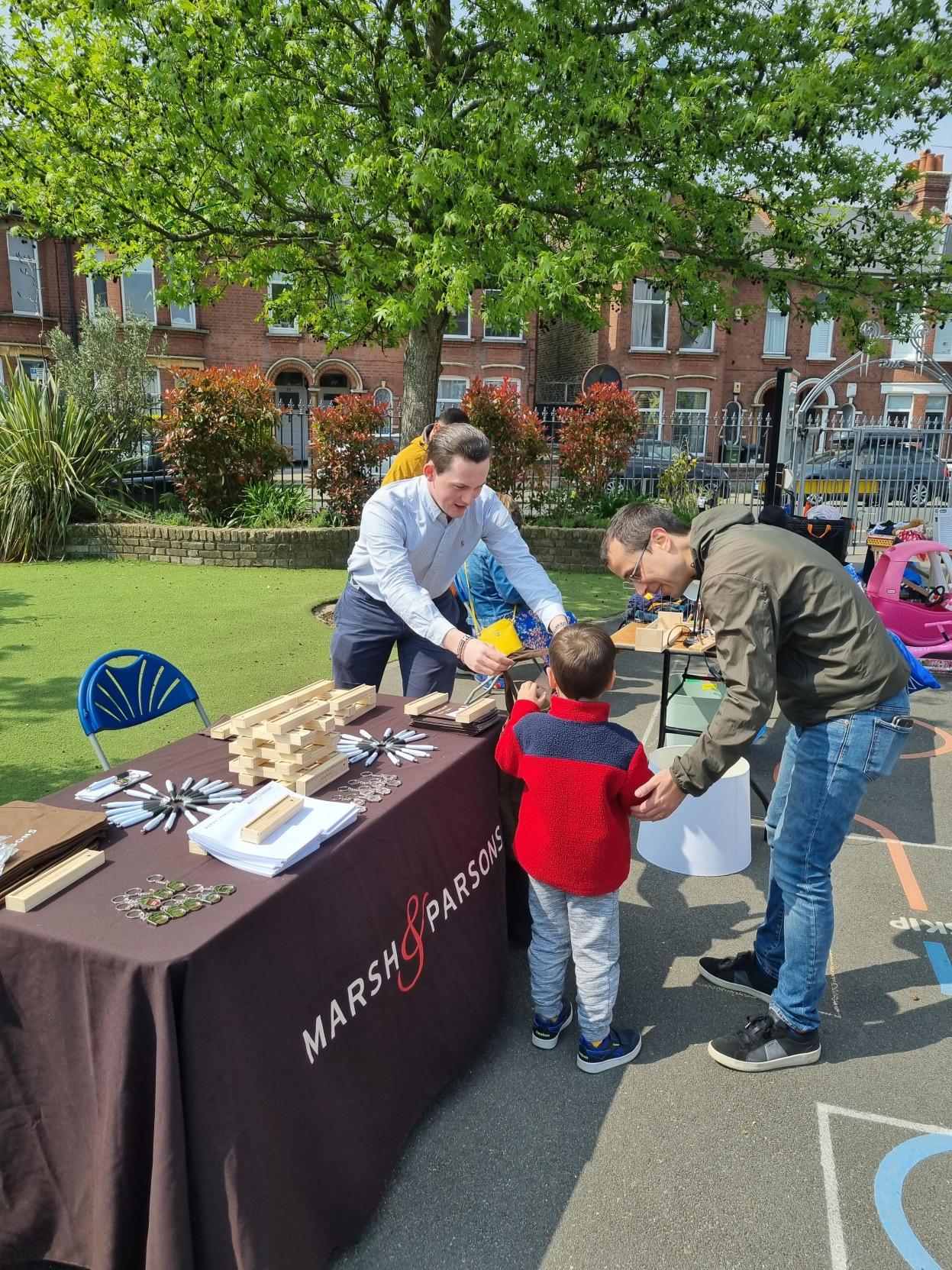 Telferscot Primary School is rated as 'Outstanding' by Ofsted. For more information on the school, click here.