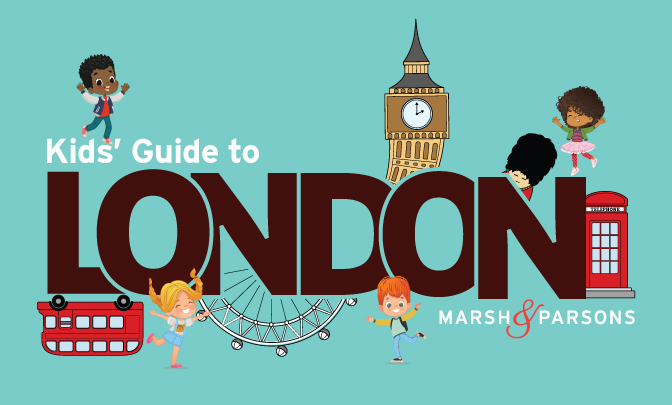 If they could show us around London for the day, where would your kids take us first? To celebrate our city over lockdown, we're asking little Londoners (age 12 and under) to draw their favourite London scene. This could be the grand gates outside Buckingham Palace, Big Ben towering over the Houses of Parliament or their favourite museum or gallery. The creator of the winning entry will receive a family National Art Pass.
Pupils from Telferscot Primary School in Balham, Fircroft Primary School and Hillbrook Primary School in Tooting, Jubilee Primary School in Brixton, and Chelsea Quavers in Chelsea are getting involved, and we'd love your children to enter too. The competition closes on the 22nd of February 2021, so they'll have half term to perfect their entries.
To enter, post your kids' artwork on Facebook, Twitter or Instagram using the hashtag #mandpkidsguide and tag @marshandparsons- make sure that you are following us as well!
The family National Art Pass, worth £115, grants free entry for two adults at the same address and children under 16 in the family to hundreds of museums, galleries and historic places across the UK, as well as 50% off major exhibitions. Pass holders also enjoy an email subscription guide to art in the UK, a subscription to Art Quarterly Magazine, and the Art Map, a comprehensive guidebook for over 700 venues.
With free or discounted entry to favourites including the British Museum, the National Gallery, the Design Museum, the Royal Observatory Greenwich, The Courtauld Gallery and the Cartoon Museum, there's plenty to look forward to as a pass holder. We are happy to purchase the membership from when venues are able to open again to ensure your family gets the most out of it.
We can't wait to see London through your kids' eyes- happy drawing!