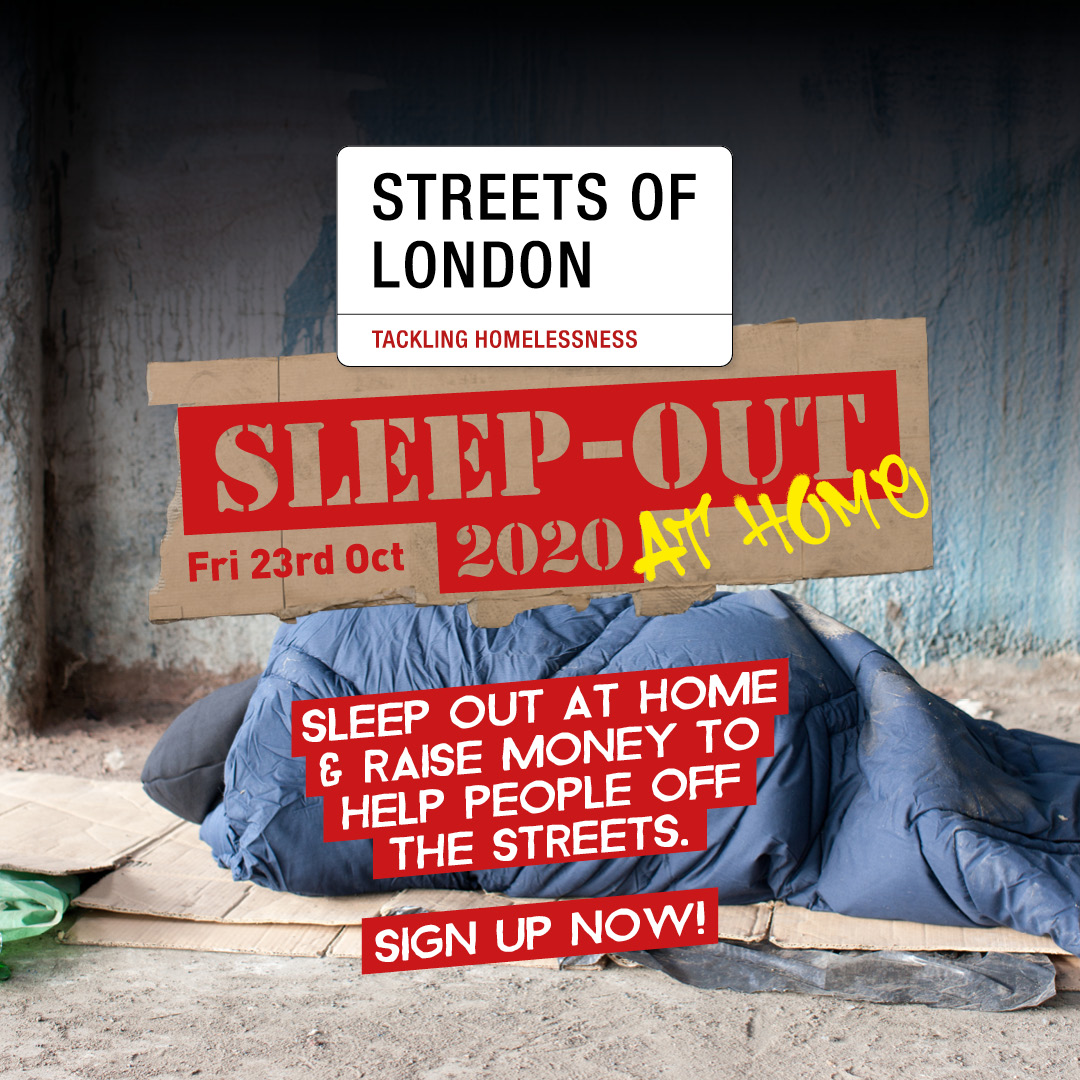 We are pleased to announce that Streets of London will be our new charity partner, and we pledge to raise £25,000 through a series of coronavirus-safe company-wide and individual fundraising initiatives.
Streets of London funds specialist support for people who are homeless in the capital, and raises awareness about homelessness. In 2019, Streets of London provided funding totalling £100,000 to projects which help people move away from life without a home.
Today's figures show there are more than four times the number of people sleeping rough than there were 15 years ago, and a 21 per cent increase in the last year alone. In the last 12 months, an average of 19 people in London became homeless and slept rough for the first time every day.
The first fundraising event will be Streets of London's annual Sleep-Out, this year taking place in peoples' homes due to the pandemic, on Friday 23rd October. Marsh & Parsons employees will be swapping their bed for a sleeping bag in their gardens or on the floor.
Patrick Littlemore, CEO at Marsh & Parsons, says; "Streets of London is doing an outstanding job in supporting people sleeping rough across the capital. It's crucial that we help tackle this problem and even more so during these uncertain times with the coronavirus outbreak. The charity's approach of offering dedicated services to help get people back on their feet such as career guidance and caring for their mental wellbeing is making a huge difference. We are committed to raising vital funds and awareness of homelessness and the Sleep-Out will be an opportunity to kick-off our fundraising as well as take time to reflect on the hardships of being homeless and demonstrate our support."
Ian Steuart Fothringham, Streets of London Director, says; "We're very grateful to Marsh & Parsons for choosing Streets of London as its charity partner and for getting involved with the Sleep-Out At Home. Before the coronavirus pandemic began the number of people sleeping rough in the capital was at a record level. Despite the successes of the Everyone In scheme, sadly COVID-19 looks likely to make a bad situation worse. With significant levels of unemployment expected, many more people could end up homeless in the months ahead. It's important that these people are able to access the right support, so they can escape the damaging effects of life on the streets."
Patrick Littlemore adds: "Our charity work is a huge part of our working culture and brings us closer together as a company whilst also encouraging some competitiveness between the offices as we strive to raise as much funding and awareness for such a worthy cause."
For more information on Streets of London or the Sleep-Out At Home please visit: http://www.streetsoflondon.org.uk/
For media enquiries please contact;
Louisa Strouts – [email protected]| 07817 612281