Our new hotspot guide takes us south of the river to an area undergoing a dramatic revival towards the heights of its Victorian heyday. We love to explore and know what's hot and what's not, but if you've got a Brixton treasure to share, we'd love to hear from you with your favourite bars, beats, and boozers via Facebook and Instagram.
This week we're in the musical mecca of Brixton.
Brixton is now much more than a place for a night out head-banging at the world-famous Academy – live album venue of choice for every heavy metal band in Britain – or booty shaking at the Dogstar. The terraces where David Bowie grew up still bounce to a diverse range of beats, but are also a jumping off spot for city commuters taking advantage of some of South London's best transport links. The southern extreme of the Victoria Line means you're just four tube stops from town and overland trains, buses and nearby main roads keep you well connected. At weekends you can keep things local with world-class global food, drink, and shopping on tap, and great local parks complemented by Clapham Common just down the road.
Where to eat in Brixton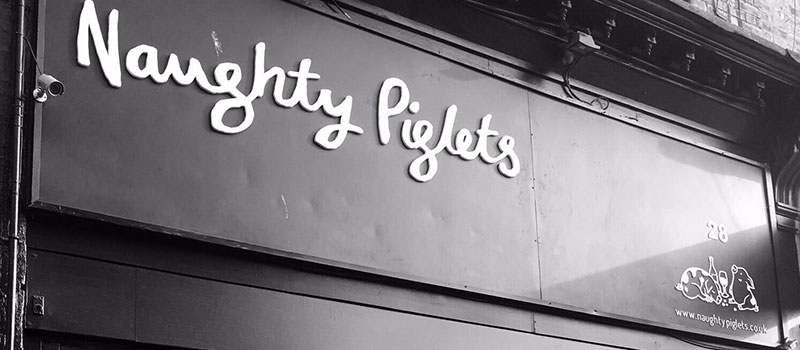 Small, cute, and hitting all the right notes on sustainability, sourcing, terroir and taste, this tiny restaurant could be the start of something big, and already has a younger branch up in Victoria. If you can grab a table in Joe and Margaux Sharratt's intimate dining room you'll enjoy fantastic tapas-style dining with low-intervention wines served by informed staff. Ingredient- and season-led, Naughty Piglets is always in demand so book ahead to get your trotters in the door.
Brixton's best-known cultural links are Caribbean, and there is lots of West Indian food. Negril's claim to the "best jerk in South London" has plenty of online testimonials to back it up and its classic Jamaican food includes free-range jerk chicken and meaty barbecues, but also vegan Rastafarian Ital dishes. It's all served in a friendly, laid-back space – with a lovely garden in summer – that makes a sharing platter and a Red Stripe a natural choice.
"Best in London" is a big claim when there are over 1,000 pizza restaurants listed on TripAdvisor alone, but we're sure Franco Manca fans wouldn't disagree with Time Out's verdict. Mixing authentic Neapolitan roots with fantastic UK-sourced ingredients, beautifully put together on top of superb sourdough bases, seems to be a winning recipe. They'll go gluten-free or vegan for you if you like, and classic and innovative pizzas are complemented by some excellent and super-healthy salads and sides.
Where to drink in Brixton
One of a growing chain of London-born and bred bars, this branch of the Craft Beer Co is within an easy stagger of the station and is a great people watching spot or place to drop into while you explore Brixton's famous market. They put on live music of their own, and regularly entertain gig goers on their way to big shows at the nearby Electric and O2 Academy. Behind the straight-out-of-Brooklyn bare-bricks-and-beards aesthetic they're deadly serious about rare and exciting beers.
Expect an expertly curated playlist, and lots of on-the-side extras with your drink, which will be named with enough quirk to sprain a raised eyebrow. You can also expect amazing, eye-opening cocktails made with the very best ingredients by knowledgeable, friendly, informative staff who know their spirits inside out.
Things to do in Brixton
A museum devoted to chocolate? What took London so long?! Pop in to this lovely and informative collection of chocolate memorabilia that has a great story to tell, and you can leave with your own hand-made chocolates. They also serve delicious chocs and drinks and offer group, corporate and kids' tours and experiences.
The siting of one of the community's major institutions, the only national black cultural centre, at 1 Windrush Square would suggest so. In a smart new home, the BCA hosts events and exhibitions and is open to the public five days a week, with a café and shop to give it extra appeal.
Faced with increasingly samey high streets, Brixton has decided to fight back and proclaim its independence with the help of this innovative collection of pop-up restaurants, bars, clubs, artist studios, shops and more – all independent and local. A busy events programme is worth keeping an eye on, but it's always worth popping in to see what's new in this smart, sustainable piece of urban innovation.