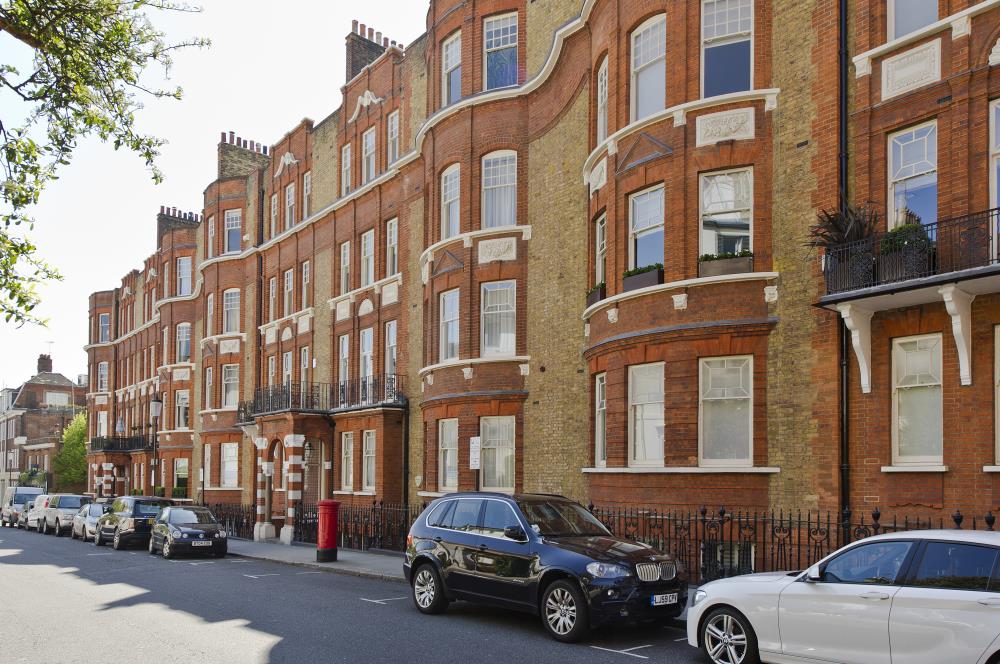 We are pleased to report healthy levels of demand in the Lettings market, with visitors to the lettings pages of our website increasing by 62% in May 2021 compared to the same period in 2020. We are seeing that in central London – particularly in Kensington, Holland Park and Notting Hill – there has been an influx in families looking to move house. While traditionally spring and summer is the busiest time for the family homes market, as parents like to move at the start of the school year and be settled in a new home for the beginning of term in September, demand is proving to be exceptionally strong this year.
A release of pent-up demand
"The market for family homes is really picking up now due to a release of pent-up demand" says Georgie Noel-Shore, Lettings Manager for Marsh & Parsons Kensington. "Parents weren't able to prioritise moving house last year as they had homeschooling to contend with, but now schools are open again and people are a lot more comfortable with coming out to see properties."
Applicants are moving fast
Now restrictions are easing and children are back at school, it's time for these parents to make their move. The spring and summer months are a window in which to secure a home and move in before September, which is resulting in a real sense of urgency visible in the types of offer made when the right property becomes available.
Activity set to continue into summer
Tom Whitehouse, who manages the Lettings team in our Notting Hill office, reports a large recent surge in new international demand. "This is promising as it shows prospective tenants are returning to London to work and are getting back to normality. It's a really positive outlook as we head into summer."
In advance of the busy months ahead, we have gathered information from the Lettings Managers in our Kensington, Holland Park and Notting Hill offices for a hyper-local take on what is happening in their areas.
A need for more space in Kensington
"We've seen a real influx in demand for houses or larger homes in Kensington" reveals Georgie. "We're meeting with plenty of families who have had a second or third child over lockdown and – sometimes quite urgently – need more space. As a result, we're seeing family-sized homes achieve great results."
"A recent example is a beautiful three-bedroom home on Wynnstay Gardens, which went at asking price – an excellent result for the landlord. We also had a stunning maisonette on the second and third floors of a property on Phillimore Gardens receive competing offers from two families. We eventually let it to a family relocating from Turkey at asking price. Phillimore Gardens is always a popular spot, particularly with international applicants – it attracts a lot of French and American people in particular."
"Another desirable destination for families is Hillgate Village. It has excellent schools – Fox Primary School and Holland Park School – and parents will pay a premium to be in the catchment areas for these. Larger homes here always get snapped up incredibly quickly."
Georgie says that the appetite for family homes in Kensington will increase over the following months. "The market has really picked up in the last two or three weeks, so there will be plenty more applicants looking to move over the summer in advance of September."
Schools drive demand in Holland Park
Schools are also a big attraction in Holland Park, says Jack Davison, Lettings Manager at Marsh & Parsons Holland Park. "Streets like Princedale Road and Portland Road are always in high demand, so families can be within walking distance of the very popular Italian SIAL School and The Cardinal Vaughan Memorial School. Other popular roads include Holland Park Mews, Addison Avenue and Queensdale Road.
"Woodsford Square is another desirable street in the area; as well as being close to these excellent schools, it's near to Holland Park and Notting Hill Underground stations. The last family home we rented here had five bedrooms and went at just below asking price to an American family. One of the couple worked in finance and was head of department at State Street Global Advisors."
"Another success story is a gorgeous four-bedroom house on Ladbroke Mews, which went at a strong price to a Canadian family with three children. Again, the father worked in finance which is fairly typical of the applicants we meet in Holland Park."
"The majority of applicants we get looking for bigger properties are families, with the parents working within large corporations. There are European and Northern American communities here, as well as a large Scandinavian community employed in the Oil and Gas industries. These are a massive draw for families from these parts of the world and as a result we get applicants who are very committed to the area and are on the lookout for the right house."
An increase in corporate applicants in Notting Hill
Tom reports similar levels of demand in his office just up the road in Notting Hill Gate. "Since the latest lockdown easing in May, we have experienced a 40% increase in new demand from both domestic and corporate applicants."
"A lot of these are looking for a bigger property; houses here have been in very short supply since the pandemic, as tenants have been staying put due to travel restrictions and uncertainty. With supply levels down and demand increasing by the week, houses and large flats are achieving impressive prices."
"We have a mix of domestic and international families here, most of whom will have children at Southbank School or Fox Primary School. They tend to want a decent-sized house close to these schools, with lots of entertaining space and a large kitchen – ideally with a garden."
"There are so many great schools here and having Hyde Park and Holland Park nearby is a real bonus for families, so the appetite for quality homes here is huge. To give you an example, we successfully rented a large house on Kensington Park Road at a record price within seven days of it launching – this went to an A-list actor relocating from New York. A smaller house on Victoria Gardens went to a film producer, who paid a significant amount per week on top of his rent for White Company bed linen and towels, along with some upgraded furniture, to be provided. The landlord was delighted!"
"This level of demand for houses is on the rise: we normally have a waiting list for a premium family home in a prime location. It's also worth noting that house applicants are normally looking for a longer tenure of two to four years, as they don't want the hassle of moving with all their own furniture and their children enrolled in the local schools."
If you would like to speak to the Lettings team about letting or renting a property in central London, please get in touch here.