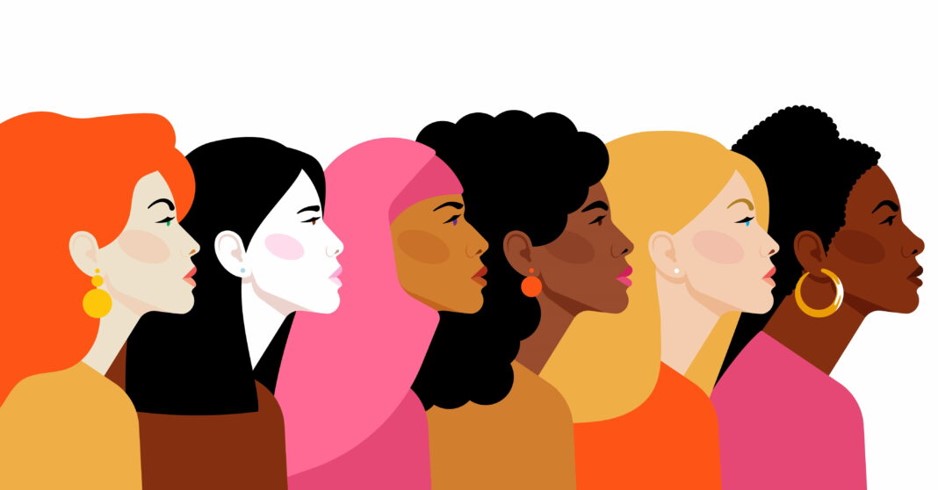 After the success of last year's International Women's Day panel, our second female-led discussion focusing on this year's IWD theme, #BreakTheBias, has proved even more popular with our colleagues.
This year's panel was hosted by our Learning & Development Specialist, Alice Cresswell, and consisted of six inspiring women at Marsh & Parsons:
Kim Duffield, Direct Marketing Manager
Siobhan Staunton, Head of Land & New Homes
Georgie Noel-Shore, Associate Lettings Director
Sarah Warmington, Regional Lettings Director
Wesley Garcia, Senior Lettings Manager
Camilla Goodfellow, Sales Manager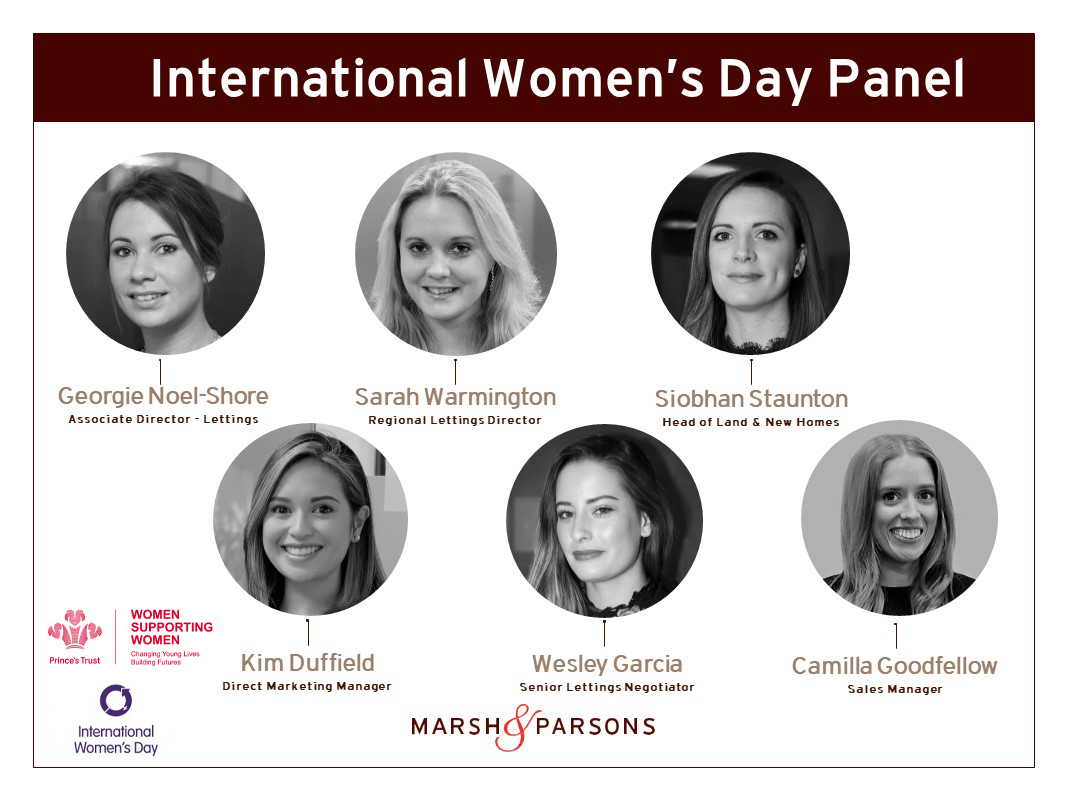 The presentation started with Alice giving an insight into some illuminating statistics. Out of the top 100 companies in the UK, only eight have female CEOs. Within the property industry, only 22% of board level members are women, and only a quarter of sales agents are women.
The panel began to discuss what #BreakTheBias meant to them – Camilla highlighted an excellent point that "nobody can say they're truly unbiased"; it is something we need to work on as a society by being "more conscious" of the gender bias we all experience every day.
Something all panellists agreed on was the 'Bossy vs. Assertive' debate – if a woman and a man make the same comment, a woman will be seen as bossy and unreasonable, whereas a man is seen as assertive and confident. Wesley mentioned how the biggest issues women face in the workplace are among the many assumptions women also face regularly outside of work, which further enforces the bias.
The discussion turned to our panellists' female heroes, and there was a unanimous answer – their mums! Georgie highlighted how her mother worked three jobs and continues to better herself and her career throughout her life, something that Georgie tries to emulate. Kim agreed, explaining how her mother has always pushed her to do her best and reinforced that as a woman, you can do anything you set your mind to. Siobhan explained how she sees Jenny Daily, the first ever female CEO of Taylor Wimpey, to be among her heroes. The panel agreed and highlighted that to ensure an industry full of successful women in the future, we need to champion younger women to show them that they can move up the corporate ladder.
We then moved on to struggles and triumphs. Siobhan started the conversation talking about self-belief, which was unanimously agreed upon as being one of the biggest hurdles in a professional setting, especially when you are the only woman in the room. Conversely, one triumph of Siobhan's career is learning how to use her self-belief and raise her voice, learning that "it's not about being the loudest in the room, but about being heard".
After taking a moment to reflect on the discussion, Alice asked what the women of Marsh & Parsons can do to help play a role in making the business as gender inclusive as possible. Sarah pointed out how we already promote women within our company, and while we still admit to having work to do, we are focused on creating an inclusive environment where everyone can be themselves and can turn up to work each day knowing they are valued and heard. Both Kim and Georgie mentioned how many successful women we have as role models at M&P, and how women champion women throughout the company.
As we all know, the purpose of IWD is to promote equality. Men are just as important to achieving this as women are. Both Georgie, Kim and Siobhan mentioned how vital it has been to them that men have fought their corner and helped them to raise their voices in the right way throughout their careers. Alice also noted how encouraging it was to see several men on the call alongside their female colleagues, and how everyone is participating and committed to improving.
We'll leave you with an excellent quote highlighted by Alice from the one and only Dolly Parton: "If your actions create a legacy that inspired others to dream more, learn more, do more and become more, then you are an excellent leader"
We will be supporting the incredible efforts of The Prince's Trust and their 2022 'Women Supporting Women' campaign, making a donation on behalf of every attendee to our Round Table discussion.