London is renowned as a metropolitan and diverse city that attracts a range of companies from many different sectors. Indeed, each year some 240,000 people arrive in London from overseas, many of which are corporate workers relocating to the capital. Whilst the desired location for these employees varies, we've seen a growth in the popularity of west London in recent years. Tenants are attracted to the good schools, green open spaces and countless amenities that are located right on their doorstep, as well as its position near a vast range of companies operating in the area.
West London's convenience for corporate tenants can be attributed to a number of reasons, mainly its close proximity to Heathrow, Britain's busiest airport, which is located only 9 miles from Gunnersbury. As a result, the area has attracted over 50 national and international companies to house their headquarters in adjacent Chiswick Park, including Paramount, Avon, Sony and Swarovski. Chiswick also boasts the global headquarters of GSK and Harvey Nichols, and nearby Hammersmith is home to the UK headquarters of L'Oréal, Harrods and The Walt Disney Company Ltd. So far in 2018, 27% of new enquiries handled by our Corporate and Relocation Services department identified west London as their primary search area and 30% of families that we have matched with their new home work for firms based in Chiswick and the surrounding areas.
It seems west London is fast becoming one of the most desirable areas for corporate tenants, spurred on by the flurry of new developments built in. Our New Homes department currently boast apartments for sale in developments across west London, including Apt Gunnersbury Park and Acton Lane in Acton, which are perfect opportunities for property investors seeking corporate tenants.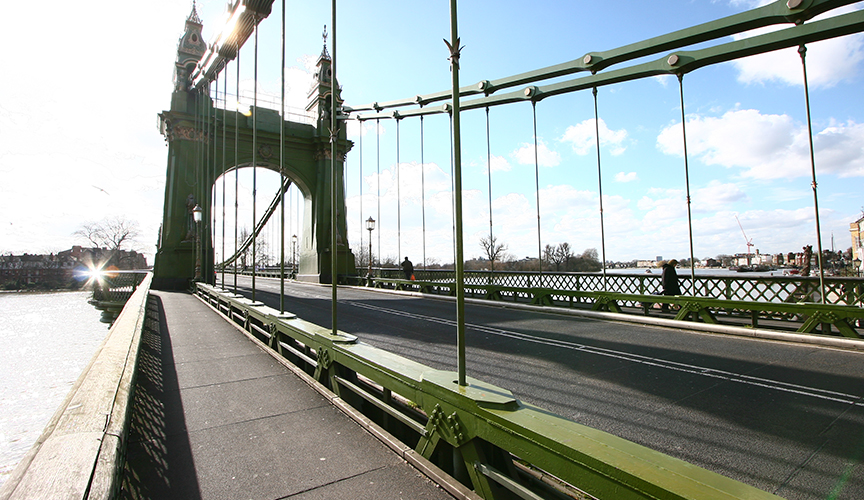 Why are corporate tenants desirable?
With budgets ranging from £350 to over £3,000 per week, corporate applicants are the ideal tenants for several reasons:
Tenants are often in senior positions due to the cost of relocation, so consequently they tend to work longer hours. This means less time in the property and therefore minimal wear and tear
The cost of relocation is high; companies therefore want their corporate tenants to rent long term to save future costs, meaning tenancy length is often at least two years
Corporate tenants' rent is paid by their company, meaning it is always paid in full and on time
Our Corporate and Relocation Services Department, the largest of its kind in London, works with over 600 organisations across varying sectors, including finance, entertainment and technology, as well as hundreds of relocation agents. Our department helps match hundreds of corporate tenants with their perfect properties, providing one central point of contact for tenants and landlords alike. For more information on our Corporate and Relocation Services department, please do get in touch.