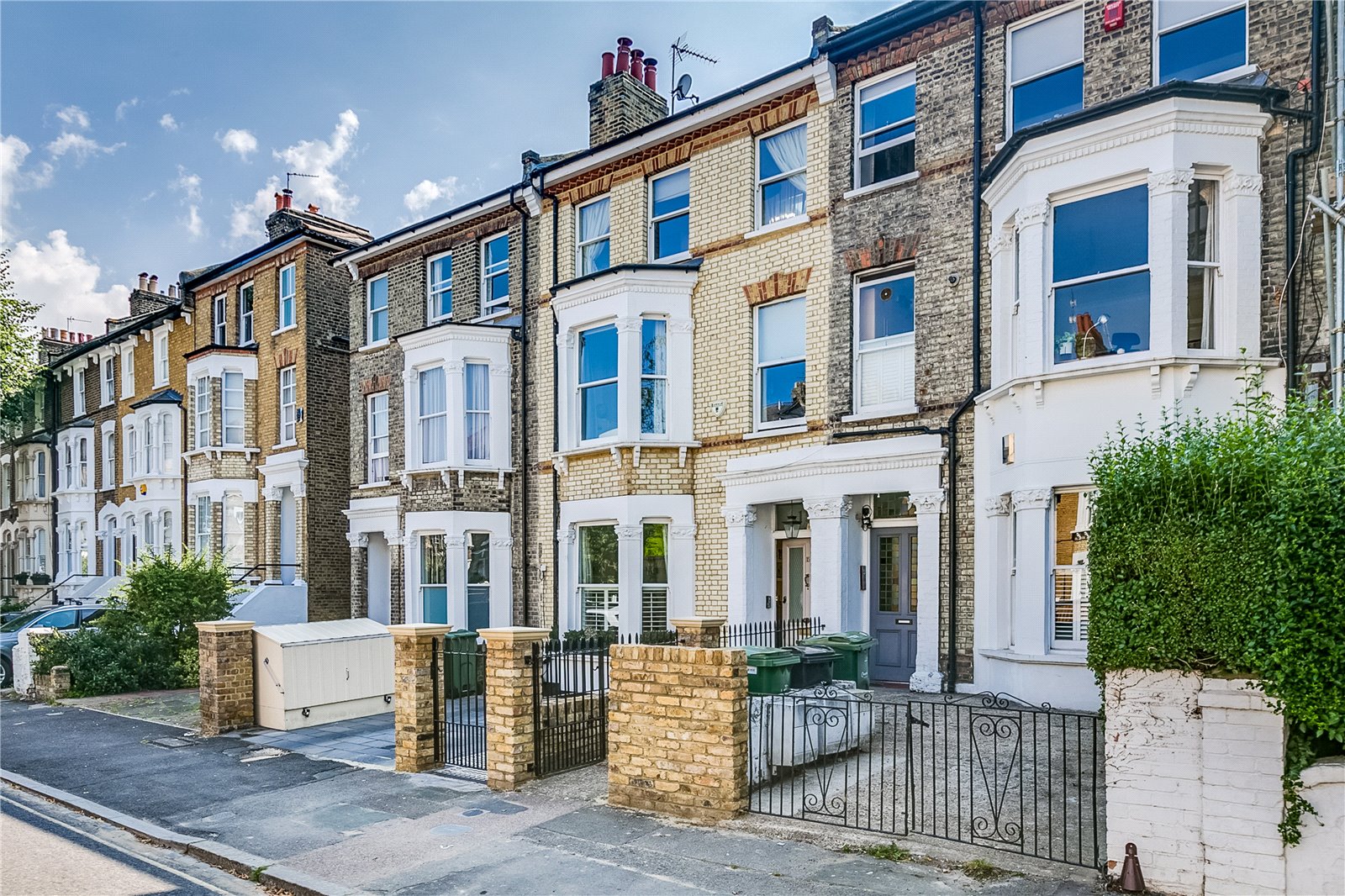 There is currently an exceptional volume of tenants registering across the Marsh & Parsons office network. In August, we experienced a 30% increase in applicant registrations compared to the previous year. There are now 31 applicants for every property, compared with 8.6 in August 2020.
Corporate professionals and students driving demand
Most of this demand is coming from students, graduates and professionals. This is typical of the time of year: September is when university terms and graduate schemes begin and when corporate employees often move to a new role. What makes 2021 particularly extraordinary is that there is an additional release of pent-up demand.
Last year many university courses and graduate schemes were deferred due to travel restrictions and anxieties surrounding Covid-19, and many corporate workers chose not to live in the capital during the height of the pandemic. The easing of restrictions in recent months has had a knock-on effect, with these potential tenants now choosing to make their move into London.
Corporate tenants are an excellent choice for landlords. They tend to be willing to pay a premium when the right property comes up, and usually sign for a longer-term lease.
Often students who Marsh & Parsons work with are high-quality tenants; in their mid-twenties and moving to London to complete a Masters, which may have been sponsored by their place of work. A property appropriate for studying is essential to them and it's not unusual to have the whole years' worth of rent paid for up front.
Demand far outstripping supply
A result of this influx in demand is a shortage of available properties. The exceptional volume of prospective tenants means that demand is far outstripping supply. The market is very competitive and moving incredibly quickly. Across London many properties are generating multiple offers – often over asking price – and long-term contracts are being agreed.
It's a fantastic time to be a landlord wherever you are in London. Our Lettings Area Directors deliver their local take on what is happening in the Lettings market across north, south, east, west and central London below.
South London
"Over the last few months, we've had over 200 people a week register across our south London offices" shares Emma Procter, Regional Lettings Director for South London. "A lot of these tenants are younger graduates, who want a more affordable two bed, or slightly older professional sharers who might be looking for a three- or four-bedroom property."
"The later summer market is always busy for this type of applicant, as people try to move ahead of new jobs starting or old tenancies ending in September. This deadline, combined with a scarcity of available properties, means that properties are going incredibly quickly and are achieving excellent prices. This is particularly true for three- or four-bedroom homes and anything with a garden."
A competitive market in Balham
"We recently had a three-bedroom flat on Hearnville Road in Balham come to market on a Tuesday. We had plenty of viewings on Wednesday and by Thursday had ten competing offers. It was let for significantly over the asking price, for four years with no break clause. The landlord – who we've worked with since 2012 –  was thrilled with this result."
Lead times are increasing
"Another example demonstrating the pace of the market is a two-bedroom flat on Hydethorpe Road in Balham. The successful applicants were so keen to secure a property that they booked a viewing at 8am before work started, and they put an offer in straight away for over the asking price. Again, this is a longer contract: three years with no break clause."
Emma explains that the ratio of demand to supply is leading to longer lead times. "The new residents of Hydethorpe Road aren't moving in for two months. This was the best – case scenario for them with the current available property levels."
Prospective tenants are also more willing to compromise than they were at the start of the year. "In Balham, we had a two-bedroom, one-bathroom flat on Alderbrook Road go at over asking price to two young professionals about to start working at KPMG. They signed a contract for three years, with a 24 – month break clause. It's worth noting that this property has no outside space, yet still achieved these results."
Emma says that she expects prices in south London to remain strong over the coming months. "Prices are increasing due to the levels of demand. Any property coming to market will achieve great results, which is brilliant to see."
West London
Sharn Reynolds, Area Lettings Director for West London, reveals it's a similar story in her area. "The market is booming; there are low levels of available properties and choice has gone down significantly. As a result, anything of quality is going at an increased price within 24 or 48 hours of launching."
"A huge one-bedroom property on Westwick Gardens in Brook Green had three competing offers within 24 hours of marketing and was let at over asking price to a professional couple." This is a typical applicant profile for west London: "we're seeing plenty of couples who are either keen to have their own space or are moving back to London after a year away, so one- or two-bedroom properties are in high demand."
"Another success story is a three-bedroom home on Avonmore Road in Brook Green, which went within 48 hours of marketing at over the asking price. A one-bed on nearby Minford Gardens went within 24 hours at over the current price to a single corporate professional. This applicant had been struggling to find something of the right quality; this remains important to those still working from home."
Professional sharers return to market
There's also a release of pent-up demand for larger three- and four-bedroom properties, says Sharn. "Last year, we saw very few professional sharers looking for a home of this size. Many were anxious about moving in with new people during the pandemic. However, now this market has picked up again and we have plenty more potential tenants than we did in 2020."
"The difficulty in west London is that a lot of properties require licensing to rent to professional sharers, which means there's a distinct shortage of properties of this type available. As a result, these will always achieve good results – in particular, three-bedroom homes are in are really high demand."
North and East London
Sarah Warmington, Regional Lettings Director for North and East London, says that her offices are experiencing a huge influx of new tenants looking to move.  "A release of pent – up demand from students and young professionals looking to secure a long – term tenancy means that most properties are receiving multiple bids and are letting very quickly."
Excellent prices achieved in Shoreditch and Islington
"In Shoreditch and Islington there is always an abundance of prospective tenants looking for a rental property, but we have seen a rapid increase in demand over the summer months. Young professionals and students tend to look here, as well as corporate tenants who want easy access to The City and to be within close proximity to the plethora of restaurants, bars and shops available within the area. Properties in London Fields and Victoria Park are always in high demand as families are drawn to the leafy green areas, good schools and closeness to the city. This adds to the dynamic of East London giving it a domestic as well as an international market!"
Sarah explains that the majority of properties within this area are achieving asking price, however in some instances, Landlords are happy to accept a little lower if the Tenants offer a longer term Tenancy or have a strong profile of Tenant.
Market moving at pace in Marylebone
A lot of applicants with larger budgets will choose Marylebone as their preferred location for their London home. "As we see the higher end of the market coming back to life, Marylebone especially has seen a profound increase in the number of applicants registering with budgets between £1000- £2000 per week. These tenants tend to be relocating back to the UK or are currently living in Marylebone and are wanting to upsize."
"We recently let a property on Portman Close for three years with a 20 – month break clause. The rental price was a significant increase on what the Landlord was currently achieving and was a result of multiple offers being received. In addition any new instructions located on what the 'locals' deem to be 'the prime Marylebone streets' are receiving a multitude of enquiries. For example a luxury two-bedroom apartment on Berners Street received 60 enquiries on the first day it was launched, it subsequently let at asking price for a long term let the following day.
Students look to Willesden Green
Sarah says that these levels of competition are causing students (usually studying at UCL or LBS) to look further afield in Willesden Green. "Here there are plenty of larger houses perfect for both sharers or families, and the Jubilee line takes you straight down into central London. We recently let a four-bedroom mews house on Gay Close to four sharers who were initially looking to be in and around Marylebone for University. However they could not find what they wanted for their budget and fell in love with the Willesden Green option; taking it for 24 months at the asking price. At the same time a high-end three-bedroom garden flat on St Gabriel's Road was snapped up by a professional family."
Larger homes are scarce in Queen's Park
There's also a healthy market for larger homes in Queen's Park. "Two-bedroom and three-bedroom homes go instantly, particularly if they're close to the park" explains Sarah.
Tori Reynolds, Senior Lettings Manager in Queen's Park, adds that the lack of houses means the market is moving at pace. "We recently had a four-bedroom home on Keslake Road that received an offer before it had gone on the market. After two viewings, we had two further offers from corporate clients at over asking price.
"Another four-bedroom property on Keslake Road received two offers after an open day of viewings. The property went to a couple, one of whom worked at Google, and the price it achieved was an increase on what the previous tenant was paying. We held a similar open day for a home on Linden Avenue that received two offers after ten viewings, and then a further offer following a video tour. It went at asking price to a corporate family."
"We always have couples or families just waiting for a house to come up – anything of this profile will generate plenty of interest."
Central London
Georgie Woodhouse, Regional Lettings Director for Central London, confirms that demand is also high in her area. "Over the last four to six weeks, we've seen on average 200 – 250 new potential tenants register every week across Pimlico Chelsea, Earl's Court and South Kensington."
Couples and students drive demand in Pimlico
"The demand is there for every type of property, from studios to four-beds and beyond. Some are going in a matter of hours, while others take just 24 hours to secure an attractive offer. A good example here is a one-bedroom flat in Pimlico on St. Georges Drive, which was on the market for approximately one hour before going at asking price to a corporate couple."
"A lot of our potential tenants in central London are high-end international students, who tend to be from Canada, Asia or America. These are different to your typical 18-year-old student; they tend to be in their mid – twenties and completing a Masters', or their company – Morgan Stanley or JP Morgan for example – are paying for them to complete a year's worth of business school in advance of an MBA. These companies will pay the whole year's rent in advance to secure the property."
There are also plenty of couples and professional sharers looking in central London. "I wouldn't necessarily say that it's because of working from home, as many have returned to the office. People just want more from where they live now. For example, a couple who previously rented a one-bedroom flat now would like a spare room for an office or wardrobe. As a result, two-bedroom homes are also in high demand. A two-bedroom property in Longleat House in Pimlico was on the market for just three days, before going at asking price for two years straight."
"The great thing for landlords is the lack of available competition – everything is going so quickly in central areas that properties are being rented faster than they are coming onto the market. In terms of price, prime central London was impacted by Covid-19 as we tend to have the most international tenants and of course many haven't been here over the last year. Now I'd say that prices are recovering and are nearly back at the rates of summer 2019 which is excellent news."
If you'd like to speak to a member of the lettings team about your local market, click here. To book a valuation, click here.