We know that getting away isn't easy right now, so we've put together a blog series helping you to find your own little bit of paradise, right here in London. We've got plenty of suggestions, from eating and drinking like you're on holiday through to entertaining your children and setting up the perfect alfresco dining spot in your garden: enough to make you take a look at your home with fresh eyes this summer.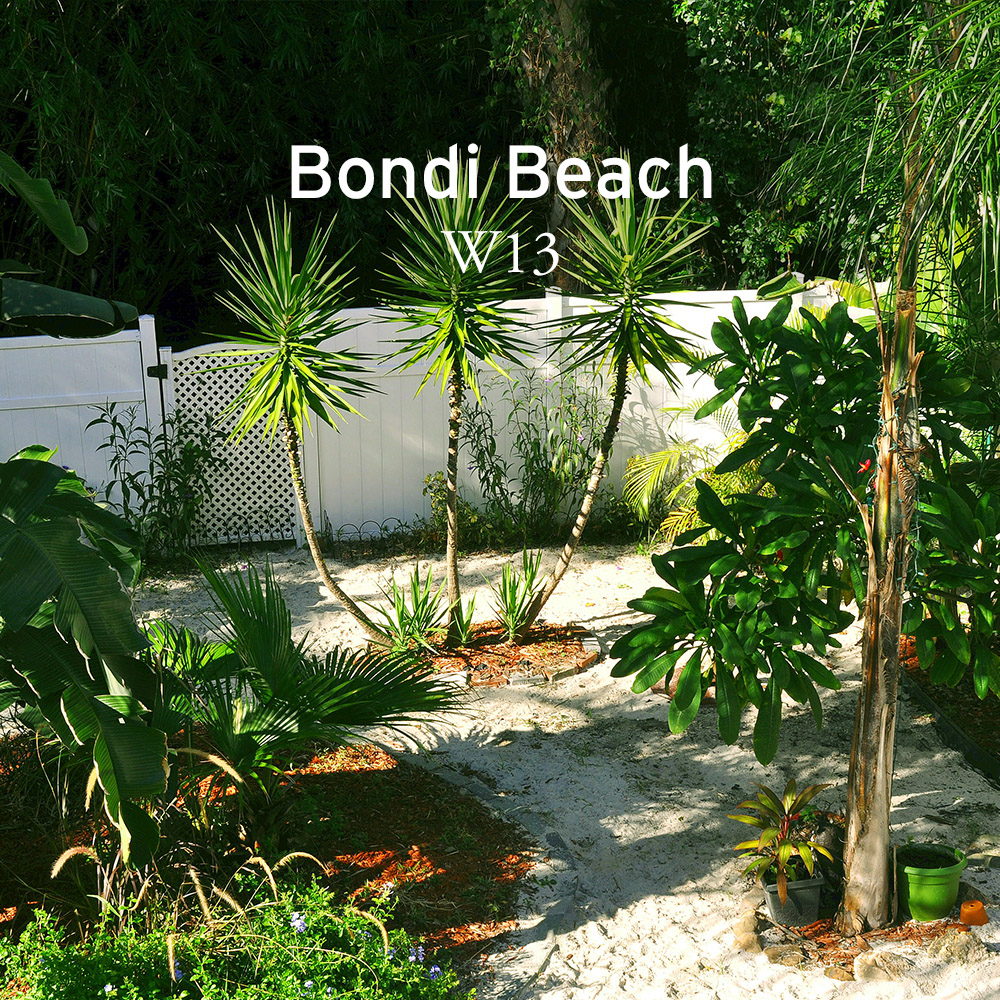 With the summer upon us and a summer holiday unlikely for many, it seems like plenty of Londoners will look to recreate the traditional fly and flop trip at home this year. While we can't promise the weather will behave itself, we have come to realise that it is possible to bring the beach to your garden- and doing so is pretty great!
Goodbye to racing down at an ungodly hour to snag the best sunlounger, still finding sand everywhere three weeks later, that man in exceptionally small speedos, losing your favourite flip-flops to the ocean… hello to lie-ins, an itch-free existence, your innocence intact and no need for footwear in the first place. Sold? Let the summer of the garden riviera commence. 
Watersports: no sea needed
Let's get the hard one out of the way first: obviously there's nothing quite like the sea, but we think we've found some pretty good alternatives.
If your kids can always be found in the water on holiday, then this Chad Valley paddling pool is easy to set up and a good size for those with a smaller garden . For those with more space or a bigger family, this Bestway Quick Up Round Family Pool will do the trick.
The humble slip n' slide is also a boon if you want to keep your family entertained for hours on end. This Chad Valley Double Slide will be perfect for racing away to your heart's content- it's supposedly just for kids, but rumour has it it's just as fun for adults too.
Ebay has recently reported a staggering 490% increase in hot tub sales since the onset of lockdown, and we can see why: relaxing in the bubbles (preferably with a drink on hand) is a sure-fire shortcut to a holiday state of mind. If you're considering making the investment make sure you go over the practicalities first, as tempting as it is to order for the next delivery spot. You'll need to think about space (where it's going to live and how it's going to get there), how many people you want (What Spa recommend a capacity of 225-250 litres per seat), if you really think you'll use it after lockdown (if not, perhaps an inflatable's the safe option) and if you want any extras like audio or lighting.
Next comes the fun part: choosing your hot tub. For inflatables, we'd recommend heading to Lay-Z-Spa, where you can order one direct to your home. We like their Ibiza Airjet model- with the ability to heat water up to 40 degrees, and schedule this up to 72 hours in advance, you can feel like you're on a Mediterranean island whenever you want. Want to go all out? This Canadian Spa model comes with a music system, is self-cleaning and comes with installation help.
On-land activities
Not much of a watersports fan? We've got you covered. Recreate a quintessential afternoon on the beach with a bat and ball set: we love this chic striped option from Sunny Life, or their tiger face set for the stylish kids in your life.
If you're lucky enough to have enough household members to get involved, and a sizeable garden, Deacalthon.co.uk make it easy to set up a 'beach' volleyball game. From nets to balls to kit, they've got everything you need to set up a team to rival the German gold medallists Ludwig and Walkenhorst.
For those with little ones too tiny to partake in the above, a sandpit's another brilliant way to keep them entertained summer holiday-style. We like this wooden model from Wayfair: it's on sale, and comes with the excellent suggestion to fill it with balls and transform it into a ballpit so you can stay sand-free!
Sunbathers head here
No kids to entertain and prefer to spend your holidays horizontal? We've found the perfect kit to turn your garden into a sun lover's grotto. Wilko's Portable Lounger is cheap, cheerful and can be brought to the park for a socially distanced sunbathing session, while Made have a minimal lounger on wheels perfect for stylish sun-seekers. All you need now is an umbrella- try this striped option from Not on the High Street- and this nifty outdoor drinks trolley (to go all out, take a look at our blog post on how to drink like you're on holiday, which is coming soon) and you're good to go!
Enjoyed this article? Head over to the Marsh & Parsons blog for more suggestions on bringing your summer holiday home. If you're making the most of a summer in London, we want to see- tag us using @marshandparsons #mylittlebitofparadise