If you were planning to get back to nature with an outdoorsy holiday this summer, London might not quite be hitting the same spot- particularly if you're without a garden. Fortunately, inspired by our latest brand campaign ad, we've had some ideas on how to bring the Amazon Rainforest or the Redwood National Park to your living room. Whether you're blessed with a big space or don't have as much to work with, we've rounded up our favourite living room-friendly plants and plant décor, and taken a look through Instagram for style inspiration, so you can get your daily dose of greenery without leaving London.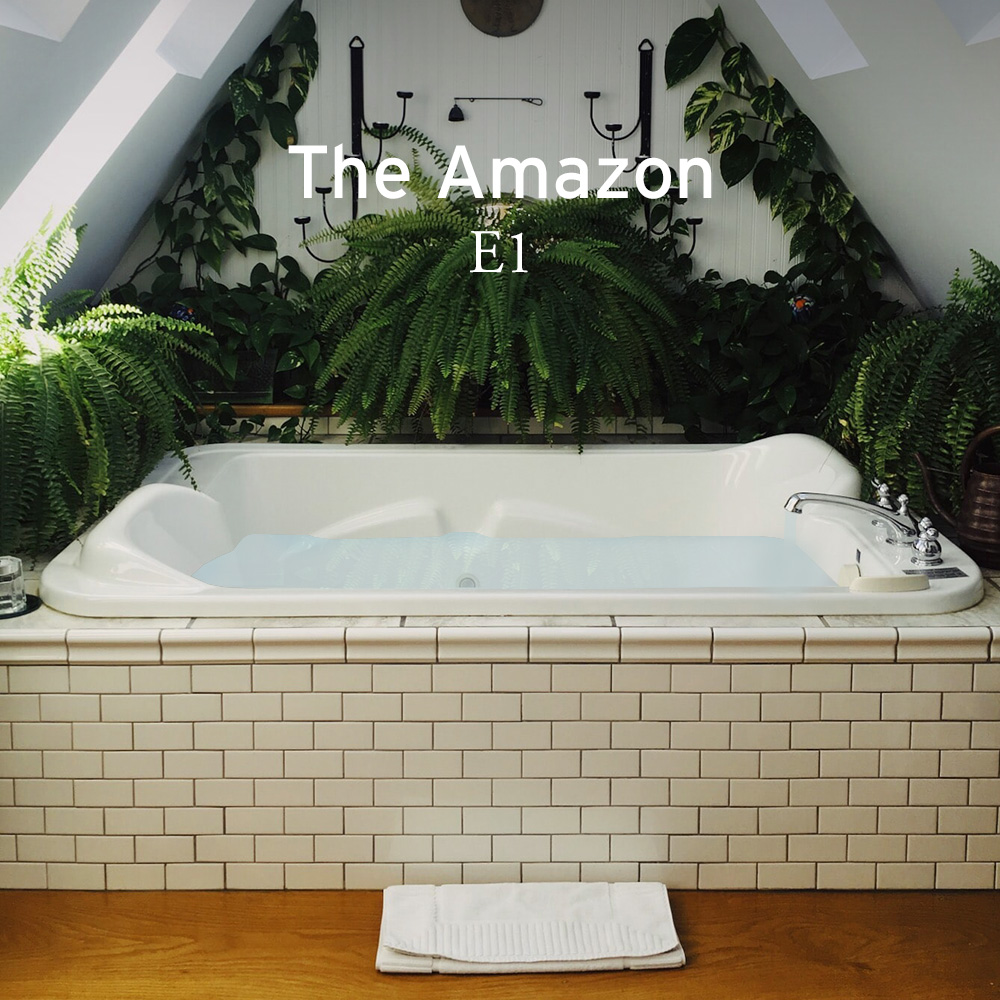 Living room plant ideas… for lots of space
If you're lucky enough to have a big living room, you'll need a big plant to ensure it stands out on its own. This Kentia Palm from Patch Plants is sure to bring a tropical feeling into your home, and can (very slowly) grow up to ten meters tall. It's easy to take care of too- check and see if it needs watering once a week, mist it every few days, and make sure not to put it in direct sunlight.
We also like this Yucca plant from Homebase, which starts off small but will grow up to 60cm in height. It's also pretty low-maintenance and, coming from a hot part of the world, is fine in full sunlight; perfect for those with a large-windowed living room. Just mist it and keep the compost moist- think tropical conditions and you can't go wrong.
A peace lily, with its striking flowers and abundance of leaves, is another great indoor plant for a large living room. If looked after well (it can handle moderate to bright sunlight and needs moist compost) it'll reward you with flowers all year round: perfect for bringing sunnier climes to you long after holiday season is over.
Don't count yourself as the green-fingered type but want to pretend you are? This Fake Fiddle plant from Wayfair is the one for you. The real fiddle leaf fig plants may be the height of fashion right now, but they actually have very specific needs and aren't well suited to being an indoor plant. Plus, there's the risk they'll outgrow even the largest of London homes- see below [insert instagram post here]! Having one of these plants in your living room is sure to convince everyone you're an expert gardener- we won't tell if you don't!
Need some plant stand ideas for your living room too? Start here. We love this gold stand from Danish brand Hübsch; it'd be a perfect match for a bold plant such as a Kentia Palm. After a natural look? This simple wooden plant stand from Patch will do the trick- though you'll need to be quick as their products tend to sell out quickly! Fit your plants seamlessly into your living room décor scheme using pots; if you're a minimalist type, try this chic grey option from Hortology or this white choice from Homebase. Those more of a fan of colour should check out Pad Lifestyle; we like this colourful option by Emily Marlin.
Living room plant ideas…on the smaller side
In need of some plant ideas for a more compact space? You can't go wrong with a Snake Plant from Patch Plants, which they describe as the perfect beginners' plant. It can handle most types of light, needs watering once every few weeks and the occasional dust to keep its pores healthy.
Canopy plants have plenty of smaller options to choose from: we love this Ceropegia Woodii which would look great hanging off a bookshelf. It takes sunlight well, doesn't need too much watering, and is also pet-safe. Fancy yourself as a bit of a plant mum or dad? It's easy to take a cutting of this and have all the plant babies you desire.
For the smallest of living rooms, this little Stromanthe Sanguinea 'Triostar' will do the trick. They need plenty of light, so would do well on a windowsill, and make sure to let the soil dry out in between watering. You can breathe easy knowing that succulents will also be working to purify your living room's air: cute and useful!
Not ready to commit to plant parenthood? We've got some artificial plant ideas for your living room too. We love this artificial succulent from Matalan- your air may be less pure than if you had the real deal, but it does come in a sweet tortoise pot to make up for it. Ikea's artificial hanging plant would look great on a windowsill- no need to worry about too much bright sunlight.
Onto the plant décor: this multi-tiered wooden stand from Wayfair will allow you to fit as many plants into one space as possible for a maximalist look. We're fans of this pink plant pot and stand from Oliver Bonas, each one with a unique finish. This white swirled pot from Anthropologie will be a pretty addition to any living room, or Garden Trading's Grey Ceramic version is perfect for anyone after a Scandi look.
After more inspiration? We asked the team at London-based interior design studio Topology Interiors to create their own Amazon Rainforest-inspired homeworking space: take a look at what they came up with here.