Since its launch in 2007, the Pimlico and Westminster branch of Marsh & Parsons has built up a reputation for providing unrivalled results and service to both local and international clients, as a result it is now recognised as the market leader in the area. Located prominently on Warwick Way, our office has flats and houses for sale and to let in the Pimlico, Westminster and St James area.
Prices in the area are about 20 per cent lower than in neighbouring Chelsea and Belgravia. "The area is becoming increasingly popular with tenants wanting to be close to both Pimlico and Westminster stations; both provide easy access to the City and Canary Wharf," says Georgie Woodhouse, Director of Lettings in Pimlico, "and because sale prices are lower than in neighbouring areas, were attracting growing numbers of buy-to-let investors, providing fantastic opportunities to companies and individuals. 'The Grid' remains popular, attracting families with children as the good local schools remain competitive.
Pimlico sits on the northern edge of the River Thames in the lower part of central London. The whole area was designed by Sir Thomas Cubitt and redeveloped in the mid-19th century, when it became the area that we recognise today. Grand stucco-fronted houses line the two main streets, Belgrave Road and St Georges Drive, with smaller houses in the same style making up a grid formation in the surrounding area. Three iconic garden squares, Eccleston, Warwick and St George's, are highly sought-after locations amongst those looking to buy or rent in Pimlico and Westminster.
Westminster is home to a significant number of London's most historic and prestigious buildings, including the Palace of Westminster (Houses of Parliament). The Palace was initially the primary residence for the Kings of England, until an unfortunate fire in 1512 destroyed the majority of the building. Since then, it served as the home of parliament, which has been meeting there since the 13th century. Today, along with Big Ben, the palace is still one of the major attractions of political life in the UK.
Britain's largest church is also found in the area; Westminster Abbey that, in 2011, hosted the royal wedding of Prince William to Catherine Middleton. Just down the road is the beautiful masterpiece of Westminster Cathedral, the dome of which can be seen for miles around. Westminster Cathedral is the mother church of the Catholic Church in England and Wales.
Not only is Westminster renowned for its iconic London landmarks but it is also a hugely popular residential area located in the centre of London, offering a similar range of properties that are found in neighbouring Pimlico. It also has the second-cheapest council tax in London.
---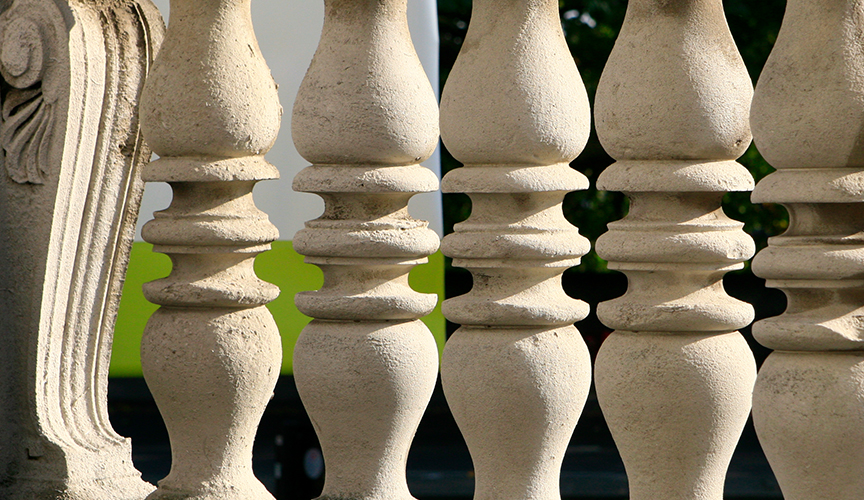 Property types in Pimlico & Westminster
Developed by Thomas Cubitt as a southern extension to neighbouring Belgravia, Pimlico is famous for its beautiful and imposing regency architecture. Many of the properties available to buy in Pimlico still exist as entire houses, whilst others have been transformed into impressive period conversions.
There are also a number of mansion blocks and apartment buildings, appealing to those looking for a safe haven in central London. The close proximity of Pimlico to Westminster makes it a popular location for politicians and civil servants to live. The presence of modern high-rise buildings, and newly built riverside apartments, offers sweeping views across the London skyline, and provides a popular alternative to the more traditional architecture found elsewhere.
---

Buying in Pimlico & Westminster
What will you get for your money?

Marsh & Parsons has a range of properties for sale in Pimlico and Westminster. Studio apartments start at £350,000 and one-bedroom flats range from £500,000 all the way up to £1 million, depending on their location and finish. Two-bedroom apartments in Pimlico start at £800,000, but can command significantly higher prices if they are well-presented and in a prominent location.
Privately-owned Victorian houses and mansion blocks remain popular; many are for sale through Marsh & Parsons with prices starting from £1.5 million and rising. The core residential area of Pimlico is known as The Grid and here, the price of a four-bedroom house starts at around £3 million and can rise to £8 million.
Westminster offers a variation in property style, from classical Victorian mansion blocks of stunning apartments to modern developments with parking and porters. The area of Victoria Street is rapidly developing, following an injection worth billions of pounds, making it an exciting place to invest.
---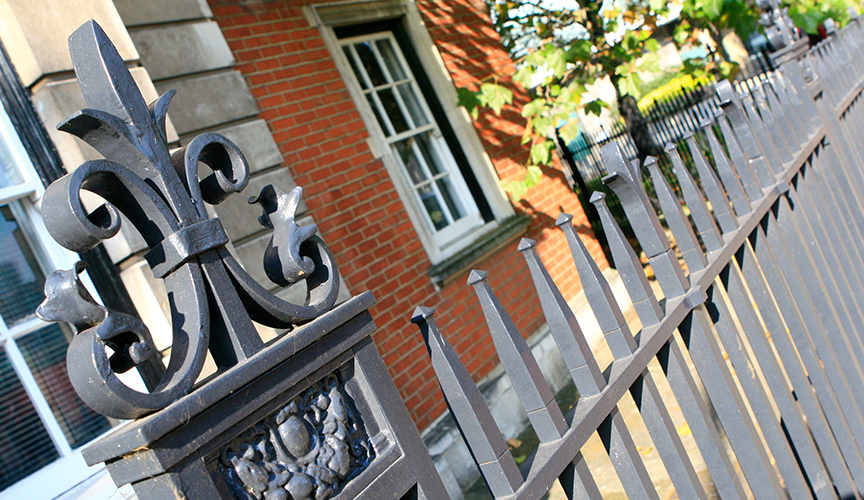 Renting in Pimlico & Westminster
What will you get for your money?

Marsh & Parsons, one of the areas most diverse estate agents, has studio flats to let at prices ranging from £200-£350pw. One-bedroom flats to rent in Pimlico will cost from £350-£550pw, with two-bedroom properties starting from £450 and going up to £750pw, while a two-bedroom riverside flat commands anything from £700pw.
Pimlicos eventful history has directly affected the type of property that is now available, allowing the diversity seen in price examples listedabove. A large section of Pimlico, below Lupus Street, once consisted of the grand stucco-fronted houses that are seen elsewhere in London, however, due to severe bombing throughout World War II, many of these features were destroyed. In the areas place stands Churchill Gardens, now a conservation area with some Grade II listed buildings.
While much of the property in Pimlico is commercial office space (most of which is used by the government), a large proportion of residential property, particularly in Westminster and St James's, is owned by the Crown Estate. Privately owned Victorian houses remain popular amongst those looking to rent in Pimlico, with prices ranging from £750-£3,000pw.
---
Discover more
The streetscape of the area has changed beyond recognition over the past decade. It now benefits from roadside cafés, restaurants, smart shops and all of the amenities one would expect for such a central location within London. Many of the small hotels and guest houses that were commonplace in Pimlico, are gradually being reverted back into their original use as private dwellings.
Recent additions to Pimlico have been Pimlico Fresh, Dim T, and the wonderful Uno Italian restaurant, amongst a plethora of other chain and independent cafés and restaurants. One part of Pimlico that has become extremely popular is the Moreton Triangle, benefitting from alfresco dining and a diverse range of restaurants that together give it that highly sought after village feel.
The schools in Pimlico reflect the diverse population. Pimlico & Westminster boast some very popular and well-known state schools, as well as the very exclusive Westminster Under School, and Eaton Square School.
The bars, restaurants and shops of Sloane Square are also within easy reach for Pimlico's residents. Just five minutes away is London's most romantic restaurant, La Poule Au Pot, along with the shops of Sloane Street SW1, King's Road SW3 and Knightsbridge SW1. The theatres of the West End are also just five minutes away by taxi.
Westminster is blessed with excellent bars and restaurants including The Loose Box Bar & Kitchen on Horseferry Road, which is a superb venue both for food and drinks,serving modern British cuisine and offering summer BBQs on the terrace. It also boasts a bar which serves a dangerously delicious selection of cocktails. Another food option in Westminster is The Cinnamon Club; a magnificent Indian restaurant, providing a truly unique dining experience. Set in a historic Grade II listed former Westminster library, the restaurant serves contemporary Indian dishes, which will not disappoint.
---

Green spaces in Pimlico & Westminster
Pimlico is sandwiched in between a wealth of green open spaces, with Battersea Park to the south and St James's Park, the gardens of Buckingham Palace and Green Park to the north, as well as the popular and picturesque riverside Victoria Tower Gardens on Millbank.
---

Pimlico & Westminster transport links
There are good transport links in and around Pimlico and Westminster with London Underground services from the following stations: Pimlico (Victoria line, Zone 1), Westminster (District and Jubilee lines, Zone 1), Victoria (Victoria, Circle and District lines, Zone 1).
Westminster Millennium Pier is located next to Westminster's Underground station. From the pier, services run to Tower Hill and Greenwich all year round. In the summer services also run to Kew, Richmond, Hampton Court and the Thames Barrier. Victoria also offers National Rail services and is the second-busiest railway terminus in London. There is also a good selection of bus routes in Pimlico & Westminster.