Well done to all who took part in Tough Mudder on Saturday 13th April, especially those who represented Marsh & Parsons and Anthony Nolan!
John-Paul Burrough, Inga Eastwood, Callum Hodgson, Rupert Leigh and Natasha Edmonds (pictured below) took on the challenge as a team in the afternoon. Chris Lilly, from our Askew Road office, also completed the course in the morning. The 6 participants from Marsh & Parsons ran, leaped, stumbled and laughed their way around the 5k obstacle course in Finsbury Park.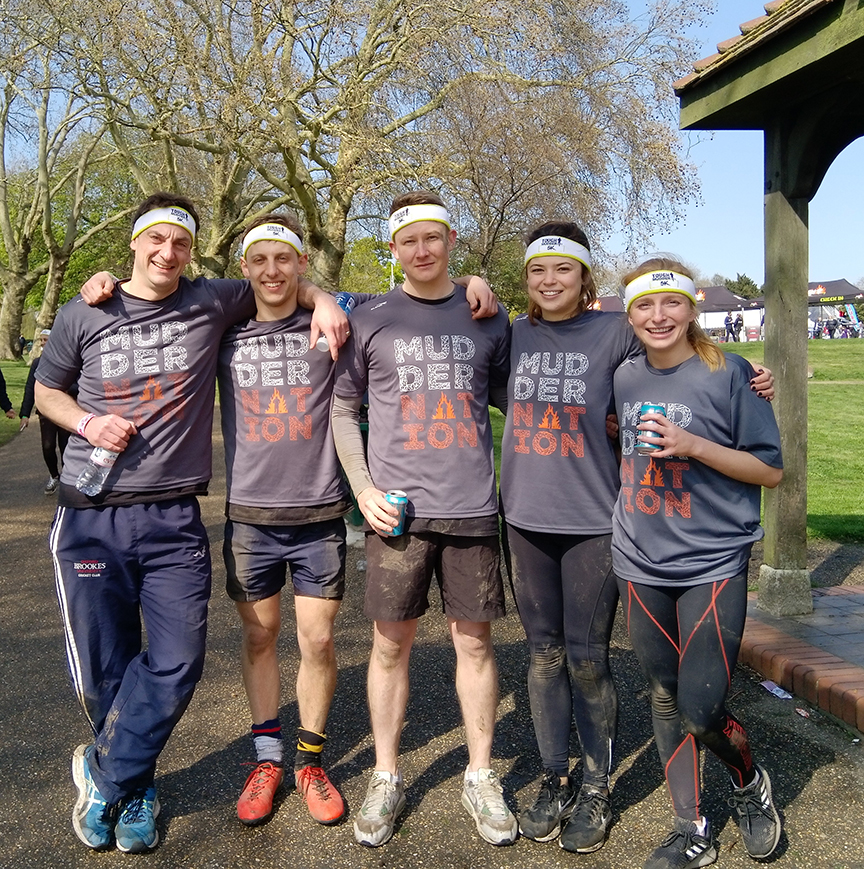 Together the M&P Tough Mudders have already raised £1540.87, bringing the Marsh & Parsons team total to £2,520.87 so far. That's over 10% of our target, £25,000! All money raised goes towards funding research, providing support and raising awareness so new potential donors can help Anthony Nolan save the lives of more people battling blood cancer.
Tough Mudder was the first of a series of individual challenge events in the M&P calendar and up next is the Three Peaks Challenge. There are 14 participants training to climb Snowdon, Scafell Pike and Ben Nevis, the three highest peaks in Wales, England and Scotland, over 16th and 17th July. Make sure you keep an eye out and show your support as they continue to fundraise for Anthony Nolan ahead of their challenge.
You can find all the challenger's pages linked to the Marsh & Parsons team Just Giving page here.